29 August 2018
We are excited to share with you the latest features and functions in our most recent release.
Proof Of Delivery Template Updates
Even more fields have been added to our POD Template to enable you to create the most effective documentation for your clients. For those who are not aware, you can modify your POD Template for one or more of your customers and add in additional information with Code Placeholders. We have added to the available Placeholders, more information can be found here
Bulk Allocations Select Update
To help extend the flexibility and functionality within our allocations capability we now support automatic multi selection of consignments with the same delivery address or individual selection, making bulk allocations work even harder for you.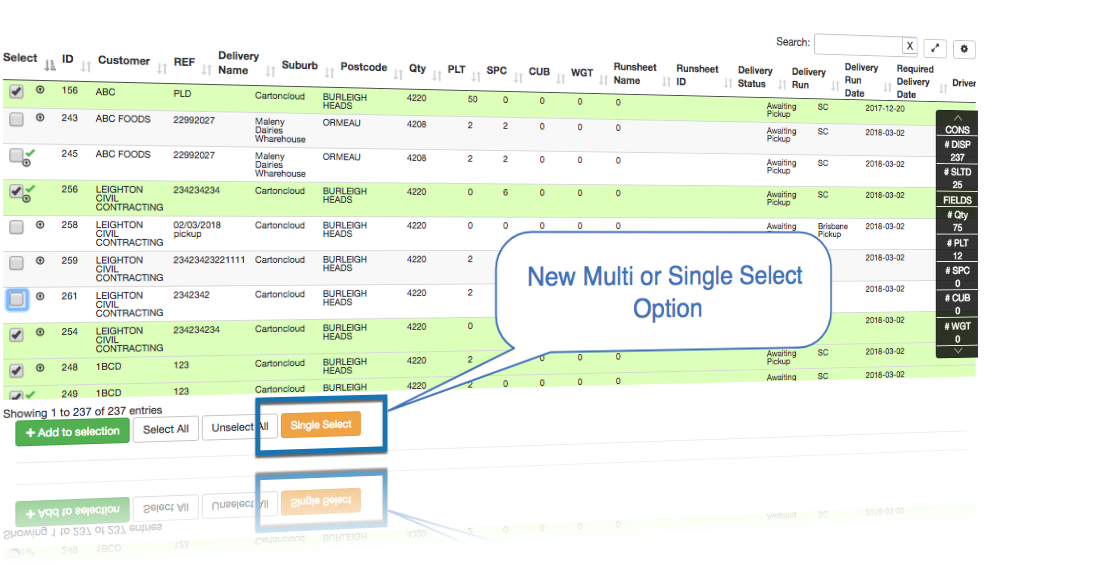 Sales Order Delivery Labels
We now support generating Delivery Labels in PDF format, with the added flexibility of being able to configure the layout and content within these labels, including barcodes, logo's and more. This is done through the same Document Template editor that you use for modifying other templates. See more details here.