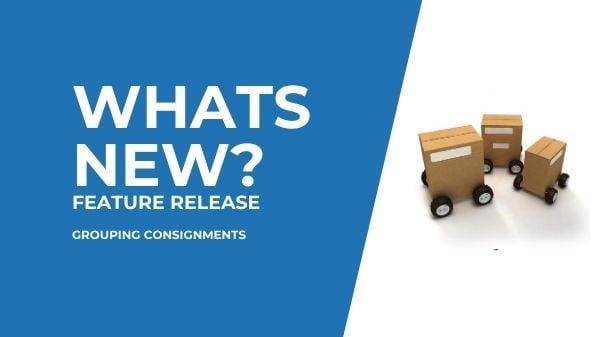 Let's talk grouping consignments. In this release 109.11 we talk about grouping consignments for charging and invoicing, and now ad hoc charges are recorded on the history tab for purchase orders, sales orders and consignments. Check out our release log.
---
Grouping Consignments on an Invoice
Grouping consignments is a great CartonCloud feature that makes it easy to aggregate multiple client consignments for the purposes of charging and invoicing where you want to calculate the charge based on the total. To make it easy, you can create a consignment group manually or automatically, and you can view and modify a group in just a few clicks.
This feature differs from consignment grouping on the mobile app, which is about collecting one proof of delivery for several consignments at once.
Check out the knowledge base article here.
---
Finalising Charges of Grouped Consignments
You also have the flexibility to add or modify charges across individual consignments that form part of a group. Whether these are recorded by a driver using the mobile app or manually added, you can ensure all of the correct charges are applied, and the group finalised in one simple and clear step.
Check out the knowledge base article here.
---
Invoicing Grouped Consignments
Additional details are now visible on the consignments view page within the invoice to make it simpler for you to manage grouped and ungrouped consignments. These fields also make it easier to view and resolve any charge errors to save you more time. We have also improved the way that grouped consignments are displayed on the invoice summary to make it clear to your customer what they have been charged and how it has been calculated.
Check out the knowledge base article here.
---
Recording Ad Hoc Charges on History tab for Consignments, Sales Orders & Purchase Orders
When your clients query charges on an invoice, you want to be able to quickly work out when the charge was added and by who. All ad hoc charges are now recorded on the history tab of a sales consignment, sales order and purchase order whenever they are created or amended. This is another great way CartonCloud helps you maintain strong relationships with your customer.