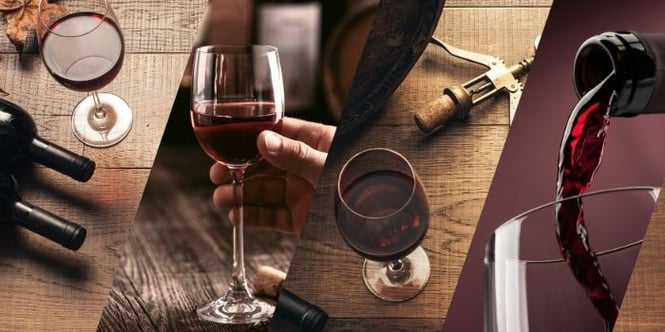 Ensuring the wine cellars of Australia's top restaurants never run out of their best drops is a critical responsibility, particularly as we enter the holiday season after a long, tough year. It is a responsibility the team at Provino Logistics take very seriously.
This commitment to service has seen Provino grow to become one of the country's most respected 3PL businesses focussed on servicing wineries, wine merchants, and hospitality groups.
From its 4,500 sqm climate-controlled warehouse at Marrickville, the company stores, picks, and delivers across New South Wales including to some of the State's best-known restaurants.
After nearly 10 years of operation, the company began to hit its straps two years ago when it had an opportunity to expand its existing warehouse capacity at Marrickville
The company's management knew that investing in growth would mean more than just taking on more space. It also meant they needed a new warehouse and transport management system to make the additional space and volumes work.
The company bought on James Riini to help manage the growth project and identify the best technology platform to support an expanded operation.
"It was important we had a system that was low cost, easy to implement, and minimised any disruption to our clients. When we looked at everything CartonCloud was the best fit for us," he said. "We haven't looked back."
Over the last 24 months, the company has doubled in size and successfully navigated a torrid year for everyone in the hospitality industry.
"The market has been a roller-coaster all year but thankfully we are getting back to normal and fairly positive about the future."
The growth of Provino and ever-changing market dynamics means the company is constantly on the look-out for efficiencies that deliver better customer service and a stronger bottom line.
As COVID-19 turned the hospitality industry on its head this year, Provino has turned to CartonCloud's Business Intelligence (BI) Dashboard for greater insights into its operations.
"The dashboard gives us a great bird's eye view of the business, particularly how our volumes are changing in different areas. It means we can identify our most profitable delivery runs and ensure we map out our regions to maximise revenue," he said.
"Like every company, we are watching every dollar to maximise its return and we can do that much better with the information we get from CartonCloud:"
"When we look at the return on investment in CartonCloud and the BI dashboard tool it has paid for itself five times over."
CartonCloud BI insights dashboard was developed to help users to analyse data and make better decisions about their business.
With the click of a button, users can access the BI Dashboard to sort their data across a range of filters. It is a great tool for identifying important trends like shifts in volumes, popular delivery locations, individual customer revenue, fast-moving products, and staff efficiency.
It is also a great tool to strengthen your customer relationships by providing your clients with insights into their own business. CartonCloud BI allows you to evaluate data on a per-customer level so you can notify your clients of trends you're seeing in their business. Use these insights to position yourself as a premium provider and make your customer relationships sticky.
James believes that a high level of transparency with clients has been one of the reasons for the company's success over the last two years.
"Our customers are heavily integrated with our business through the CartonCloud customer online portal which provides transparency and makes us very accountable to them," he said.
"This high level of accountability is great for performance as it keeps everyone honest and constantly looking to improve."
CartonCloud is logistics software made by logistics people. CartonCloud is an integrated warehouse management system and transport management system. It was developed specifically to focus on automating administration processes and accounting tasks to speed up cash-flow and create total transparency for customers while making it really easy-to-use.
To learn more about CartonCloud's Business Intelligence Dashboard visit our Knowledge Base article here