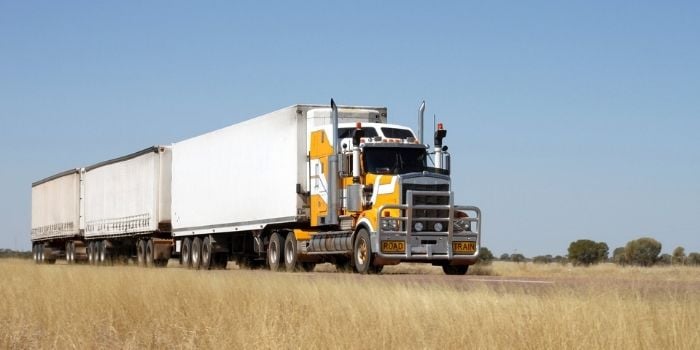 Incorporating Australia's best transport management software into your warehousing and distribution operation will ensure maximising efficiencies in your business and better serving your customers.
CartonCloud is a feature rich transport management system (TMS) that will automate the logistics side of your distribution function. It will help you grow your business, significantly reduce revenue leakage and wasting time and resources using manual systems.
CartonCloud is affordable, and is changing the game for Australia's small to mid-sized transport companies. With faster delivery times, greater transparency, automated invoices, and the ease and convenience of electronic proof of deliveries, you'll have more time to unlock your business's potential.
By keeping things simple and with secure back-up in the cloud, CartonCloud packs some powerful features to fine-tune your transport management.
Key Benefits of Best Transport Management Software
1. Save Time with Complex Rate Cards
Rates can be your worst nightmare to calculate manually. In CartonCloud you load your rates in once and then they're calculated automatically based on the events and triggers you want. Different customers will have different ways they will be charged, whether it's for storage, pick and pack, or delivery.
2. Automated Allocations
CartonCloud makes it easier to allocate your consignments quickly and accurately. You can set up delivery runs and allocate postcodes so that when consignments get created the software can automatically build your delivery runs. This ensures efficiency in conducting your warehouse and transport operations by using a system that has automated features and reducing error and reliance on a few key staff.
3. Route Optimisation
The software will optimise delivery routes based on the start and stop addresses. This can be done by the allocator in the web application or a driver can do it in the mobile application whilst out on the road. Optimising routes will create greater efficiencies in managing your transport operations right up to final delivery itself. Obtaining better utilisation from your drivers will also improve customer service whilst still allowing for flexibility in shifting jobs around if needed.
4. Ease of Delivery
Manage which jobs require Cash on Delivery with inbuilt controls. Have your drivers send templated text messages for their estimated time of arrival based on GPS location. You can have instant notification enabled for consignment errors and for when drivers experience issues, complete with comments and photos. This information can be sent automatically to your customers to keep them advised.
5. Efficient Address Management
To avoid the common problem of customers describing the same address in different ways CartonCloud has designed a concept called "address strings" which allows you to link the text that somebody provides you with to the actual address. So for two different ways of describing an address, e.g. ABC Supermarket or Supermarket ABC, both can be linked to a single ABC Supermarket address record, and therefore every job which comes in will be shown as going to the same store. This will stop deliveries looking like they're going to different places when in fact, they're all going to the same store.
6. Electronic Proof of Deliveries
With CartonCloud, you can do away with lost PODs. It's easy to record consignments with the electronic proof of deliveries feature. Drivers can record waiting times, damaged stock with images, and any other information about the delivery required. Electronic proof of deliveries can be easily forwarded on to clients, are stored in the cloud and easily accessed by the office.
Why Choose CartonCloud?
CartonCloud, Australia's best transport management software, is logistics software made by logistics people. With faster delivery times, greater transparency, automated invoices, and the ease and convenience of electronic proof of deliveries, CartonCloud is available online 24/7 with extensive transport management features to streamline your operations and also work seamlessly with your warehouse management system.