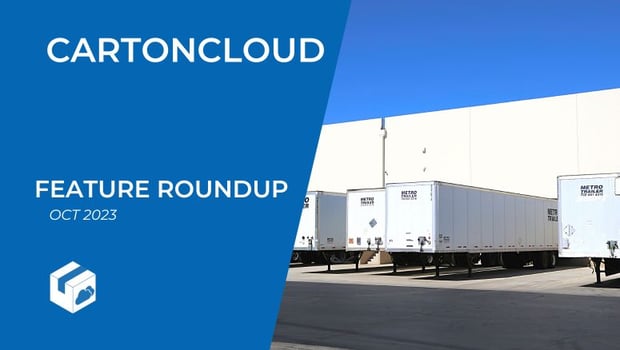 Welcome to the CartonCloud October New Feature roundup! This month's releases provide greater transparency of charging and parser statuses, helping you increase accuracy at every level. Check out the latest CartonCloud warehouse and transport management new features this month! 👀
This month's new features include;
🏋️ Bulk Export Charge Report
🤖 Parsing Log Enhancement
Check out more details in the October new release video here, and update information below!
🏋️ Bulk Export Charges Report
With the release of Bulk Export Charge Reporting, you now have the ability to perform a more granular analysis of your charges, for clearer financial oversight.

This new feature provides greater transparency of charges, with the ability to bulk export charging data for a specified date range and for selected customers in a single report. The report can be triggered directly through CartonCloud.

How does the new bulk export charge report work? For more information check out the video above, or visit the CartonCloud Help Bulk Export Charge Report page.
🤖 Parsing Log Enhancements
This feature update provides greater insight into parser status updates, a valuable source of import information to advanced WMS & TMS administrators.
The Parsing Log Enhancement provides an update to the Parsing Log Error Status, simplifying parser log troubleshooting and ensuring errors are identified with ease, by flagging any parser errors or warnings for administrator action.
With this update, we have introduced two new statuses to the Parsing Log, for Purchase Order & Sale Order imports:
✅⚠️ (Success with warnings)
✅❌ (Success with errors)

How does it work? These new statuses will accompany the existing Success and Error messages bringing clarity and granularity to error status, allowing you to identify and action any errors immediately. For more information, check out the video above or visit the CartonCloud Help Parsing Log page here.
New CartonCloud Features coming this year!
We have three major releases coming up in the next quarter, to give you even more reasons to love your WMS and TMS! 💙 We will have some great new training material heading out with these releases, but for those who want a sneak peek, you can check out some early-release video guides filmed in our very own CartonCloud Warehouse to see the new end-to-end processes in action!
📲 New "Task Picking" mode on Mobile App: We've developed a new mode on the Mobile App which adds several significant enhancements when picking, including;

a Revised UI Design putting our users at the center of each workflow,
Updated Order Picking, allowing pickers to assign orders from the web app in bulk,
Grouping related orders for faster and simplified pick and pack,
Reallocation/ Stock Substitution allowing you to substitute stock for other stock of the same product,
and Enhanced Pallett Scanning, allowing end-to-end handling throughout the system. Simply scan or create barcodes to accept incoming stock, track serial codes from inbound to outbound orders, and use pallet barcodes when picking!
🎬 Check out some video guides filmed in our CartonCloud Warehouse to receive a PO using inbound unique reference pallet scanning, and seamless tracking using pallet labels to move stock within the warehouse.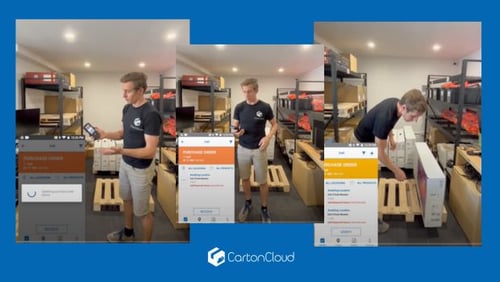 🏗️ New "End-to-End Pallet Handling": We've revamped how Pallets are handled throughout the WMS, making it much easier to use pallet barcodes end-to-end, including


Pallet Barcodes for Single Pallet Locations, where you can retain pallet barcodes when stock is moved in and out of single pallet warehouse locations, ( 🎬 check out the difference between POP labels and Pallet labels here)
Enabling Multiple Charges to Single Pallet Locations based on the number of pallets contained within,
Bulk Print Pallet Labels, where pallet barcodes can be pre-printed in bulk from both the web and mobile apps and assigned to stock as the stock arrives,
and External Label Support; for example, using existing SSCC labels, which are already on the pallets as the pallet barcode within CartonCloud.
🔖 New "End-to-End Unique Reference (Serial) Handling": Allowing you to track serial numbers (or other unique references) end-to-end within CartonCloud, with


Rapid Capture Serials on Inbound to split products into pallet groupings and then scan-capture serial numbers within each pallet,
and Reallocation / Stock Substitution, allowing the picker to pick and scan an alternative serial number, and CartonCloud will automatically switch which stock is allocated to the order.
🎬 See a quick video guide on picking a SO with unique reference and picking a SO using the reallocation feature.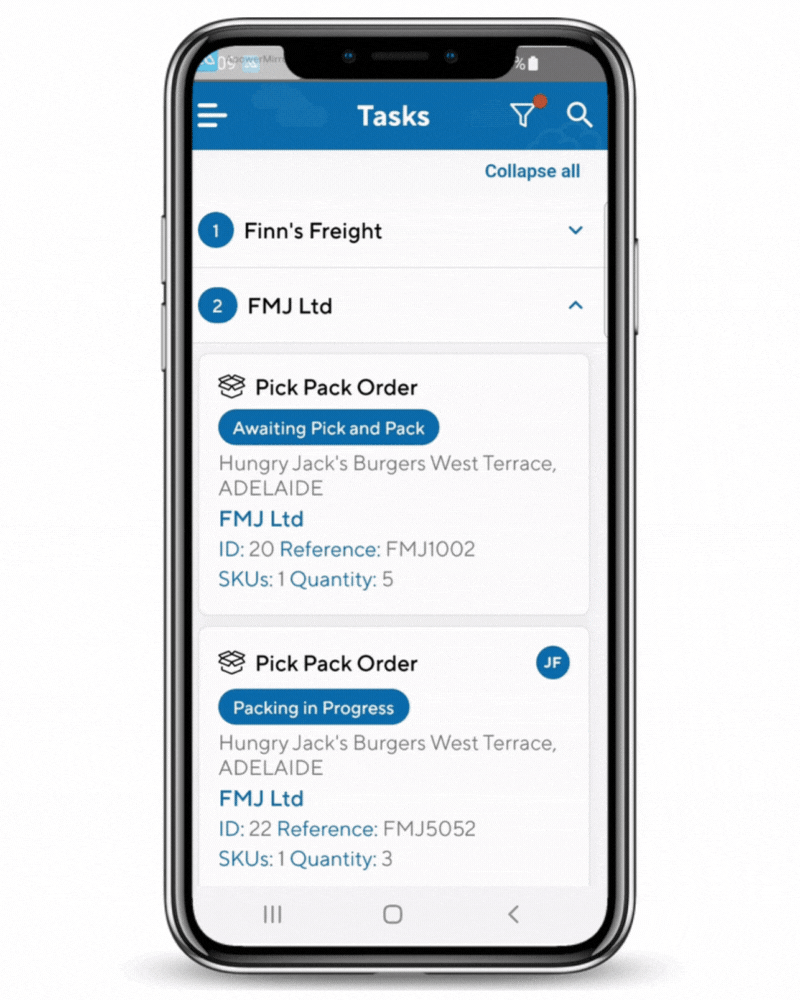 Have you missed an update?
Check out the latest new feature releases on the CartonCloud Product Release Log.