Does your logistics company qualify for a remote demonstration?
Logistics is complicated and each business and operation is unique. This is why our first step is to get in touch and learn more about your business, customers and operations in a 15min discovery call.
Once we know a bit more about your company, we can set you up for a remote demonstration call where we will run through the software with you, showing the features and workflows specific to your operations.
Our team are logistics people too, which means we understand your operations, and how to help you best optimize your company for growth.
Flexible pricing and no lock-in contracts, we're a SaaS company.
CartonCloud is built for SMB logistics companies, with scalable options to suit your operations at each stage of your growth. Our flexible plans start at just $99/week, pay as you go, so you only pay for your usage!
CartonCloud is designed to help your company grow sustainably, which means you can scale up your plan to include additional warehouses, add on features or increase your usage.
Implementing CartonCloud with local, friendly experts.
Our local support staff are based in Australia, Canada, and New Zealand, with a wealth of logistics knowledge and hands-on experience to ensure you get the most from your system at all times. They will guide you through CartonCloud to get up and running as quickly as possible, and are only a click or phone call away if you have any questions.
Our customer service is second to none. We're consistently given five star ratings by our customers for our customer support, and continue to increase the ways we can help our customers succeed every day.
Ongoing product development & free online support.
The best thing about using a SaaS logistics management system is that you have access to free updates, new features, and helpful support for the length of your account.
We have over a dozen in-house programmers who collaborate with our support team. Their job is to get bugs squashed, continuous development of the application with new features added every fortnight plus making sure our knowledge base is up to date.
Get started today & automate your operations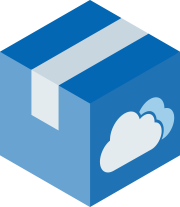 Get started today.
No lock-in contracts, pricing from $99*
Find the right solution for your business. Speak to our experienced team today to see our software in action, and see how CartonCloud can remove manual data entry, increase accuracy, boost daily output, take on new customers and provide better customer service, with ease. No lock-in contracts, and flexible pricing from $99/ month. Get your free demo today.
"We're saving between 40 and 60 hours a week on admin, but we're doing 30 to 50% more work."
Ryan - Operations Manager Liquex Logistics, VIC