Say goodbye
to picking
errors
No more picking errors or lost inventory. Scan barcodes on the go for greater accuracy and transparency when picking or moving stock. Keep your inventory records up to date with every pick.
Maximise deliveries & cross-dock with ease
Allocate hundreds of jobs in seconds. Streamline your communication with drivers and customers, send driver notifications, track your fleet with GPS tracking, as well as driver ETA texts and sign on glass ePODs.
Simplify invoicing & get paid sooner
CartonCloud calculates your rates for you; including storage, pick, pack, sliding scales, wait time, transport conversions, and more, to automate your invoicing. With electronic Proof of Delivery (ePODs) and sign on glass, invoicing can be calculated as soon as it's delivered.
Emily Harris:
It saves on costs. It saves on having to employ more staff. Because if I didn't have this program, I would have to have probably two admin people with me because there's no way that I'd be able to do the volume of work that we do.

Bruce Walkley:
We've turned an unprofitable operation into a profitable one. And we probably had a reduction of four full-time equivalents in terms of headcount. It's reduced our overhead by as much as 20% and massively improved our accuracy. It's been a massive win for us.

Adam Booth:
When I first looked at the program, and you knew that in the background that CartonCloud was doing all the invoicing for him, that comes true every Monday morning. I wake up and I know what I'm doing, I know the costings are captured, and I know it's correct.

Bruce Walkley:
What CartonCloud has enabled us to take a business that was losing money and actually turned it into a business that's making money, and is self-sufficient, and relatively easy to run. And we did it, and we didn't miss a beat doing it.

Emily Harris:
It's given us the ability to get as big as we possibly can. For me, it's a no-brainer.
Join over 450 logistics providers who are growing with CartonCloud.
Hear how our customers have optimised their systems and grown their businesses with CartonCloud
"It saves on costs. It saves on having to employ more staff. Because if I didn't have this program, I would have to have probably two admin people with me because there's no way that I'd be able to do the volume of work that we do." - Emily Harris — Owner Motus Transport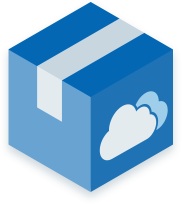 Simplify your operations, and let us take care of the rest
CartonCloud's powerful 3PL warehouse and transport management software optimises operations from end to end, so you can do more with what you have.
Simple, accurate and powerful — get the most from the resources you have.
Our intuitive desktop and mobile apps are designed to fit seamlessly into your operations, with features to simplify your workflow, increase accuracy, and save you time.
CartonCloud 3PL software streamlines your workflow by linking your WMS and TMS for greater accuracy in invoicing, inventory tracking, picking and packing, warehouse location management, delivery route optimisation, driver tracking and more.
With a fully integrated WMS/TMS system, you can seamlessly complete jobs across both systems from a single log-in, and provide a single invoice for combined operations.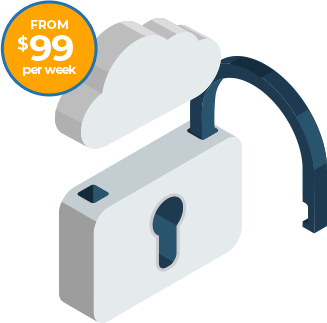 No lock-in contracts, we're a SaaS company
CartonCloud takes efficiency to a whole new level with our integrated 3PL transport and warehouse management software that's filled with useful features. Our aim is to help you do more, with less.

Our team provides friendly and helpful onboarding support to get you up and running in no time, with ongoing support and as always, no lock-in contracts.

For powerful, intuitive and easy to use 3PL warehouse and transport software that will revolutionise the way you work. Try Carton Cloud today.

Get started with a Free Demo to see our software in action — and see how you can grow your 3PL warehouse with CartonCloud!
Mobile features that put the power in your hands
Make manual data entry a thing of the past.
Increase picking accuracy and efficiency. With the CartonCloud mobile app, warehouse staff can scan warehouse locations, pallets and inventory barcodes to ensure picking accuracy, and record inventory movement as they go.
The Mobile App is designed to be used on the go — with optimised picking and put away workflows for greater efficiency. Select from FIFO (first in/ first out), FEFO (first expired, first out), wave picking, replenishment and other workflows to boost your warehouse efficiency.
Mobile App push notifications
Allocate consignments to drivers with ease, and alert drivers to any changes with push notifications through the mobile app. Drivers can effortlessly pull up the address and CatonCloud's powerful TMS software will navigate them to the receiver, then capture images & electronic proof of deliveries plus more.
Track your freight and manage data with ease
Your accounts team will love us, and your customers will too. . With CartonCloud, you can easily track stock movement, sales order fulfilment and consignment delivery — and customers can view reports and updates through their customer dashboard login 24/7, meaning you can provide transparency and up to date reports without lifting a finger.
Want to see how our powerful mobile app works for yourself? Download for iOS or Android now for FREE in demo mode.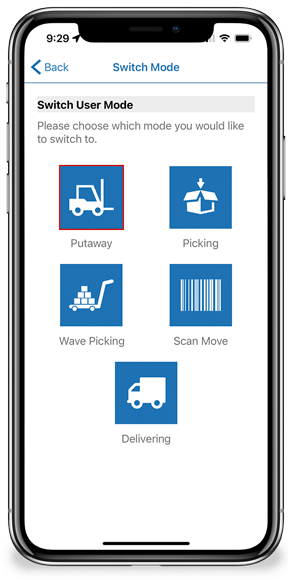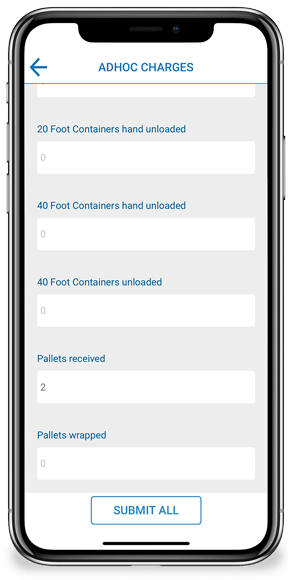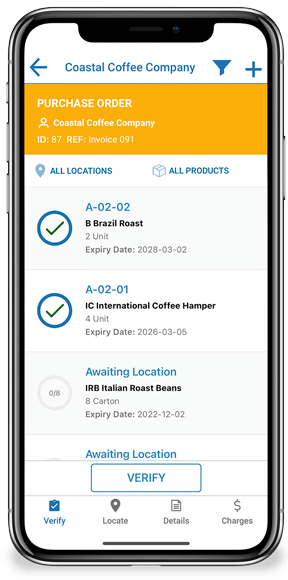 Beer, wine, cider, we don't do anything else, we don't do general freight. We stick to what we know and we try and offer really great service to our clients. Pound for pound we want to be the best.

There was a period of time where we didn't really have any warehouse system, we're archaic in how we're operating so we still had everything on paper. If those pick tickets don't make it back to the office, you don't charge your client. You're running the risk of not getting all the revenue that you've physically done. The invoicing process was very cumbersome, very labor intensive, and we acknowledge that there was a shortfall in our operation. We had a US based cloud software, which was okay but it wasn't paperless, it was a bit hard to get information. So we did a bit of research and found CartonCloud. I saw Rob at a trade show, he gave me a CartonCloud pen and said, you shouldn't need this. I took it away and I've gone, yeah, that's right.

We started rolling out CartonCloud and fully integrated everyone onto the new system, and the training behind that has been a matter of hours. Within a day they're all over it, know what they're doing. Just from a simple cost perspective we've been able redistribute our staff and what they do in different areas. So we're saving between 40 and 60 hours a week on admin, but we're doing 30 to 50% more work. You got the time and money you've saved there, plus the ability to invoice our clients in a more timely fashion. There's been a huge impact business. People are much happier to come to work knowing that we're running in an efficient way. Our staff are satisfied, our clients are really happy and looking back, I didn't think we've been able to achieve what we've been able to achieve the last 12 months without having the software there. Overall, it's just been a really great implementation from CartonCloud.
"We're saving between 40 and 60 hours a week on admin, but we're doing 30 to 50% more work. You've got the time and money you've saved there, plus the ability to invoice our clients in a more timely fashion — has been a huge impact on business."
Ryan
Operations Manager - Liquex Logistics
"When CartonCloud came along and all of sudden it's doing the run sheets for us and it's so simple, it's just a matter of entering a number and when it's actually giving me a count, I'm going WOW this is unbelievable"
Angelo Iannace
Owner - Iannace Refrigerated Transport
Angelo Iannace:
I've earned a bit of a reputation as a loose canon; that's what some people think, eh.
What the fuck is that Jimmy? Well why did I have to walk in and find it?
[foreign]
That's a fucking muzzle.
Others may say it is passion. All it is is we get a little bit emotional when change comes upon, eh?
At [inaudible 00:00:33] we had three girls and all they would do is enter every single invoice. Every single bit of paperwork. So you're hoping that you were capturing everything. We'd actually physically count how many boxes we'd moved for the day. We had a client that we were losing on average maybe a box a day. Between five and eight boxes a week I was giving him as a credit.
I would never forget, I got put onto CartonCloud by recommendation.
Vince Fletcher:
We sort of did several attempts at kicking the thing off here but each time we ran into different issues. When it ended up all sort of coming to a tee was that I'd booked in a week to come down here. And the moment I came into the office, Ange said,
"I'm sorry Vincent. I didn't know that you were coming down. I sort of forgot."

Angelo Iannace:
We eventually pulled the pin on CartonCloud. And then I said to Vincent, "We're canning the idea. Don't worry about it gents, I'm not taking it." "Not gonna work, shut it down, we're shutting it all down. We don't want it. Tell Vincent he can shove it up his ass.
Jess:
Yeah it was a pretty dramatic scene.
Vince Fletcher:
I said to Angelo, "All right, I understand. Do you mind though if I just spend the rest of today kind of like exit interviewing some of your staff just to find out where everything went wrong?"
Angelo Iannace:
Every single day, listening to every single problem, going through every ... like the phone would ring, right? It could have been my wife seeing what I wanted for lunch and Vincent would be there like. It showed me that he had belief in the system. But it was that sort of involvement, that sort of listening to solve a problem which is what got him over the line.

Vince Fletcher:
On about the third day I sort of was like, "Got to talk to Angelo about this. I think this can be repaired." And so I was really nervous and I came in here actually, I came into this office and said, "Angelo, I need to talk to you." And he straight away yelled out something in Italian to Jess.
Angelo Iannace:
Jess, Vieni Qui. I screamed to Jess, porta [foreign], which is bring the glasses.
Vince Fletcher:
He came wandering in with these two shot glasses.
Angelo Iannace:
Half way through when you're trying to sell me something, if I pull out the glasses, this deal is done.
Jess:
Then we just had a [inaudible 00:02:36] and that's it.
Angelo Iannace:
When CartonCloud came along and all of a sudden doing the [inaudible 00:02:43] for us and it's so simple. It's just a matter of entering the number and when it's actually giving me a count, I'm going, "Wow, he's unbelievable." Now [inaudible 00:02:53] I don't lose a box because everything
is [inaudible 00:02:57]. And CartonCloud was so easy. It's just like night and day. It's unbelievable. It is what it is at the end of the day. It's a good way of controlling the stock. It's a good way of knowing where your product's been, where it's gone to, how
it's got there. Fantastic. If you're in transport, this [inaudible 00:03:13] is a no-brainer.
A powerful 3PL system designed to grow your business
Integrated TMS & WMS
Streamline communication between warehouse and transport operations, with barcode scanning, ePODs and automated workflows. Simplify manual data entry through integrations with leading customer sales platforms, accounting software and more.
Complex rate cards
Process complicated rate cards with ease, using automated events and triggers, to calculate rates without manual intervention. Seamlessly link inventory between warehouse and transport rates for simplified invoicing, and say goodbye to missed revenue.
Consignments
Automate consignments from incoming sales orders with simple data integrations and directly assign to drivers to significantly reduce overheads. Allow drivers to amend consignments on the go (even when out of service), to keep your operations moving.
Route optimisation
Simply create your delivery run, and CartonCloud can optimise delivery routes based on start and stop addresses. Or, use your current route optimisation software seamlessly linked with CartonCloud.
Wave Picking
Pick stock from multiple orders at once with wave picking. Save time on picking and packing, and boost you're warehouse order fulfillment capability.
Software Integrations
CartonCloud has a number of in-built integrations allowing you to seamlessly link in with timesheets and accounting, sales and ordering platforms and many more; including Shopify, Xero, MYOB, Quickbooks, and more.
Tablet friendly
Our web app is optimised for tablets, so your warehouse operations can use iPads or other tablets for all in-warehouse operations,taking your WMS on the go.
Mobile app
Cross-docking
Receive and cross dock stock on the fly with an easy-to-use manifest checklist designed specifically for fast-paced 3PL companies. Accept stock with easy data entry automations, whilst building your runs for delivery.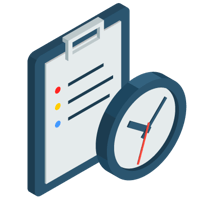 Work smarter and grow your business today
Streamline operations with an integrated warehouse and transport system for 3PLs.

Empower your staff, optimise operations for growth and give your clients a better experience. Keep track of your stock at every point, and keep your workflow streamlined, with CartonCloud. What will you do with the time you save thanks to automated invoicing, or the money you save by optimising workflows?
We're logistics people too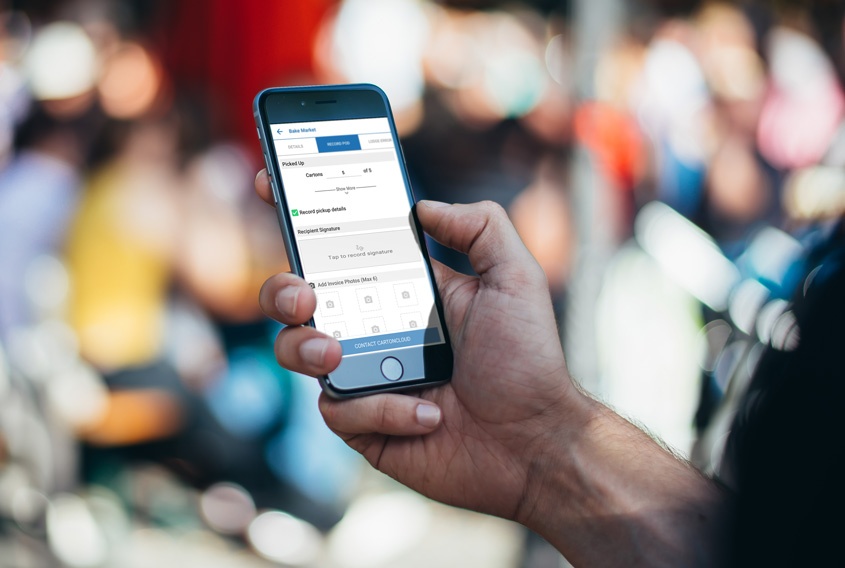 CartonCloud's features are designed for 3PL workflows, our support team understand your business, and our onboarding process is so simple.
Developed within a Sydney-based 3PL company specifically for the cloud, CartonCloud's paperless 3PL software is built for the logistics industry, and will revolutionise the way you work. We know logistics. Our support team understand your business, and our onboarding process is designed to get you up and running in no time.
Take advantage of integrations and intuitive automations to streamline your warehouse and transport operations and have your invoicing completed automatically. Onboard your customers to access reporting through their own online dashboard and connect your team through the mobile app.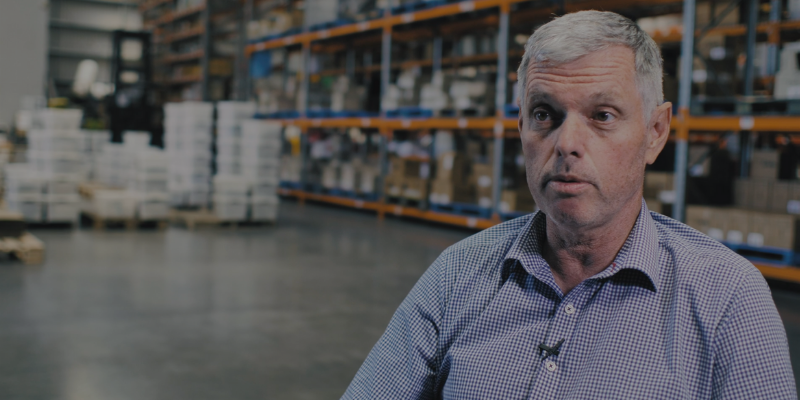 Bruce Walkley
General Manager
B2C Logistics
"We've had a reduction of 4 full time equivalents in terms of head count, its reduced our overhead by as much as 20 percent and massively improved our accuracy, its been a massive win for us."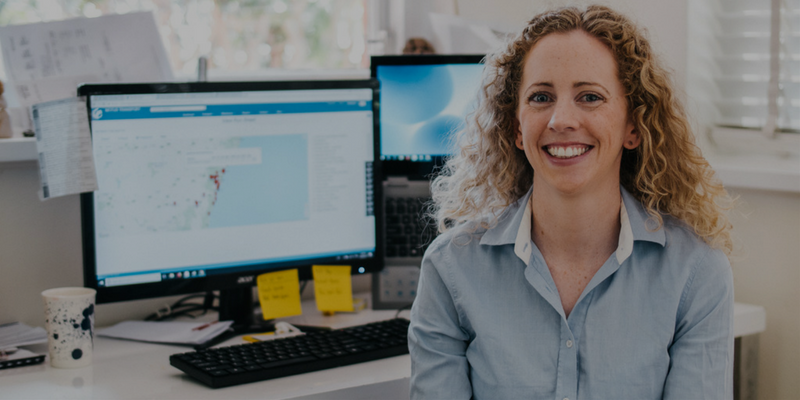 Emily Harris
Owner & Operations
Motus Transport
"I would say, no doubt, CartonCloud is the absolute best system. Being able to finish like a normal person at 5:00, we've done all the allocating, we've printed all of the paperwork for the next day."