Cloud-based Warehouse Management Software
Barcode scanning
Increase picking accuracy with barcode scanning, update inventory data in real-time, and say goodbye to lost stock. Optimize your warehouse operations with ease.
Automated invoicing
Complete invoicing while you sleep. Automate complex rate card calculations and generate invoicing without manual data input. Save time and eliminate revenue leakage.
Cross Docking
Keep track of short term storage and cross-dock stock with ease. Manage inventory in short term turn arounds with barcode scanning and simple product entry directly into your WMS.
Optimized warehouse management software
It's so simple and effective, you'll wonder why you didn't get CartonCloud sooner!

Gain greater visibility, increase accuracy and optimize fulfilment with our cloud-based Warehouse Management System, designed specifically for small and medium enterprise businesses. Make picking errors a thing of the past, streamline data input with integrations, and save time with automated invoicing and powerful accounting integrations to automate your operation end to end. Get the features you need to optimize inventory reporting, administration and invoicing, pickling, packing, putaway, and order fulfilment.

Get flexible pricing plans to suit your business, with simple and fast onboarding, so you can start working smarter, sooner.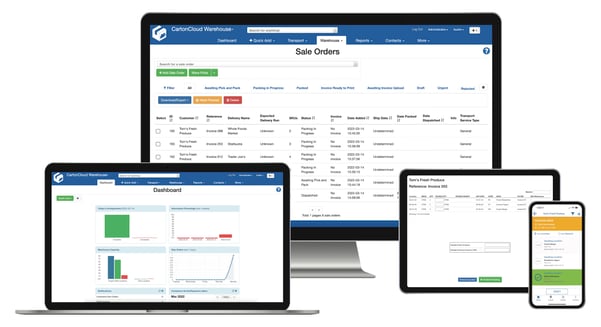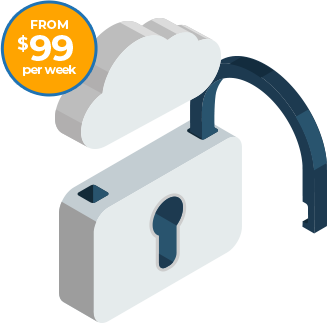 No lock-in contracts, we're a SaaS company
With flexible pricing starting from just $99/month, you can be sure to find the right CartonCloud plan to suit your business operations. Get in touch with our experienced team to discuss the number of orders or consignments you process on average, your main operations and what features you're looking for, and we can build a plan for you.

Our export onboarding team can have you set up with your new WMS in a matter of hours.

Get started with a Free Demo!
Beer, wine, cider, we don't do anything else, we don't do general freight. We stick to what we know and we try and offer really great service to our clients. Pound for pound we want to be the best.

There was a period of time where we didn't really have any warehouse system, we're archaic in how we're operating so we still had everything on paper. If those pick tickets don't make it back to the office, you don't charge your client. You're running the risk of not getting all the revenue that you've physically done. The invoicing process was very cumbersome, very labor intensive, and we acknowledge that there was a shortfall in our operation. We had a US based cloud software, which was okay but it wasn't paperless, it was a bit hard to get information. So we did a bit of research and found CartonCloud. I saw Rob at a trade show, he gave me a CartonCloud pen and said, you shouldn't need this. I took it away and I've gone, yeah, that's right.

We started rolling out CartonCloud and fully integrated everyone onto the new system, and the training behind that has been a matter of hours. Within a day they're all over it, know what they're doing. Just from a simple cost perspective we've been able redistribute our staff and what they do in different areas. So we're saving between 40 and 60 hours a week on admin, but we're doing 30 to 50% more work. You got the time and money you've saved there, plus the ability to invoice our clients in a more timely fashion. There's been a huge impact business. People are much happier to come to work knowing that we're running in an efficient way. Our staff are satisfied, our clients are really happy and looking back, I didn't think we've been able to achieve what we've been able to achieve the last 12 months without having the software there. Overall, it's just been a really great implementation from CartonCloud.
"Just from a simple cost perspective, we've been able to redistribute our staff and what they do in different areas, so we're saving between 40-60 hours a week on admin but we're doing 30-50 percent more work.

You've got the time and money you save there, but also the ability to invoice our clients in a much more timely fashion."
Ryan Thomson
Operations Manager - Liquex Logistics
Features that simplify the challenges of our industry today
Is your warehouse management system holding you back? Are you still working with a paper-based system, and spending hours on manual data entry?

CartonCloud's intuitive and easy to use cloud-based warehouse management software lets you manage all of your day-to-day operations with ease and accuracy. Make picking errors a thing of the past, streamline data input with integrations, save time with automated invoicing, and much more. We've helped customers turn losses to profits, with automated processes and integrations that streamline and simplify your entire workflow.
CartonCloud mobile app for iOS or Android lets you use warehouse barcode scan, picking, packing, and order fulfilment features from anywhere.
Bluetooth barcode scan & print
Easily scan and print Purchase Orders, Sales Orders, Consignment Labels and track stock movement with accuracy and ease.
Simplify complex rate cards
Ensure every charge is captured and accurate, and save time on complex calculations with automated rates and invoicing.
Instant and flexible reporting
With our cloud-based data management, you and your customers can view live stock reports, track product movement, filter by expiry or batch number— and export up to date reporting in an instant.
CartonCloud can handle multiple warehouses across the country and globe, with individual operational stock, orders, and users. Take your warehouse business to the next level with CartonCloud's powerful WMS.
There's no limit to the number of orders you can do with CartonCloud. Manage periods of peak demand with ease, with optimized storage, replenishment and FIFO/ FEFO options, wave picking, and more.
Control your storage with greater accuracy. You can set up rules to define what product can be stored where, which can prevent the user from accidentally allocating stock to the wrong location.
Want to see how our powerful mobile app works? Download the mobile app in Demo mode for FREE on iOS or Android and see for yourself.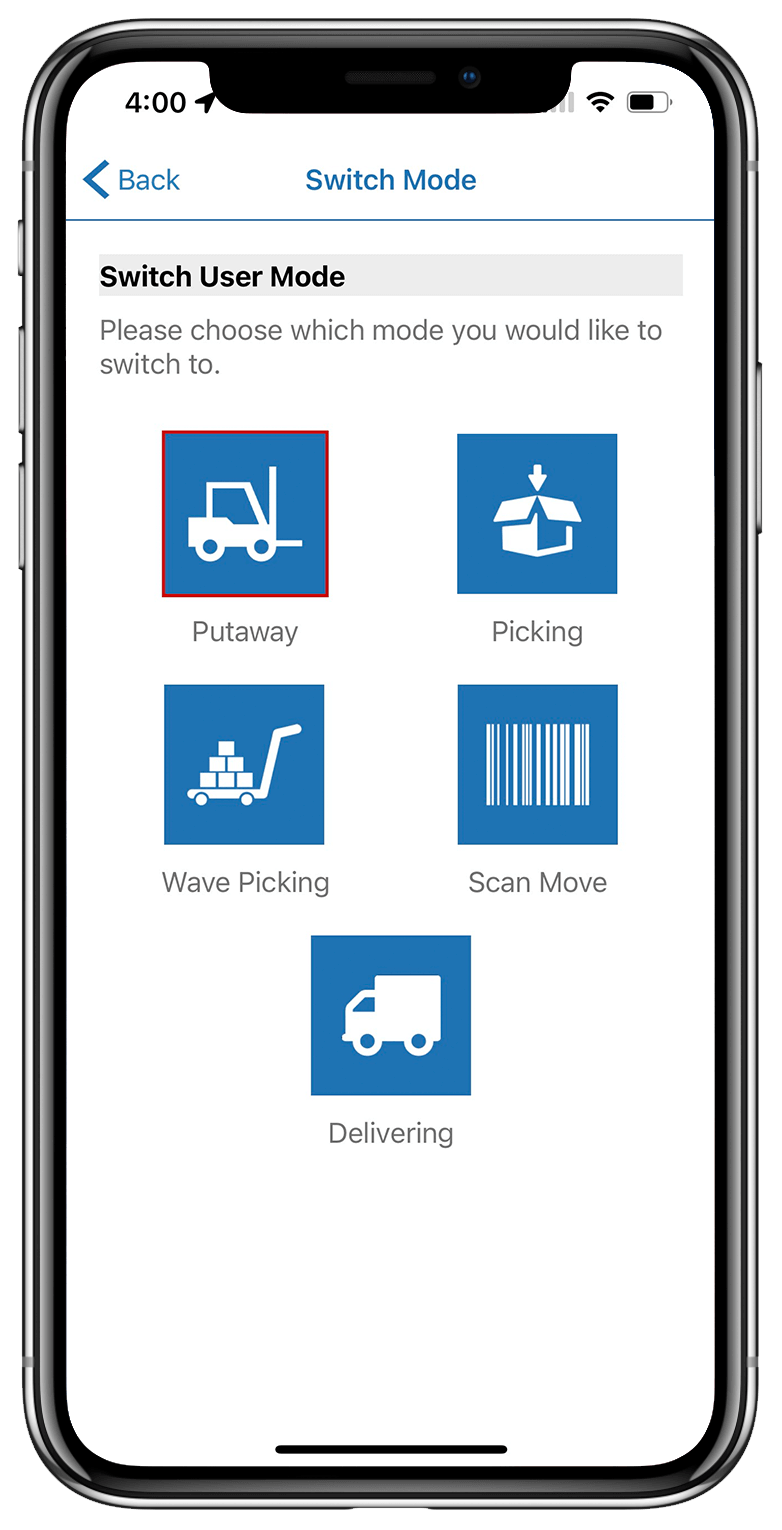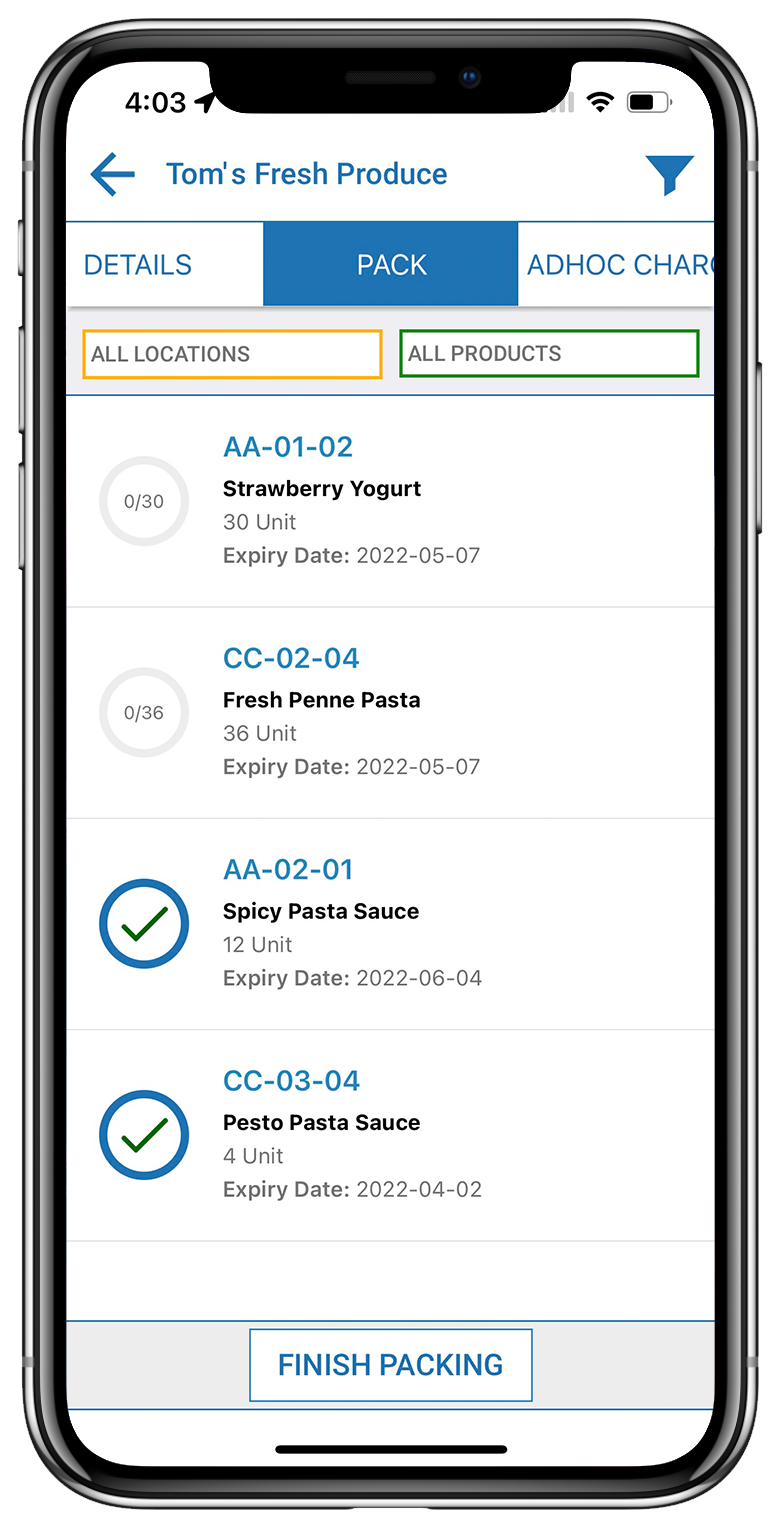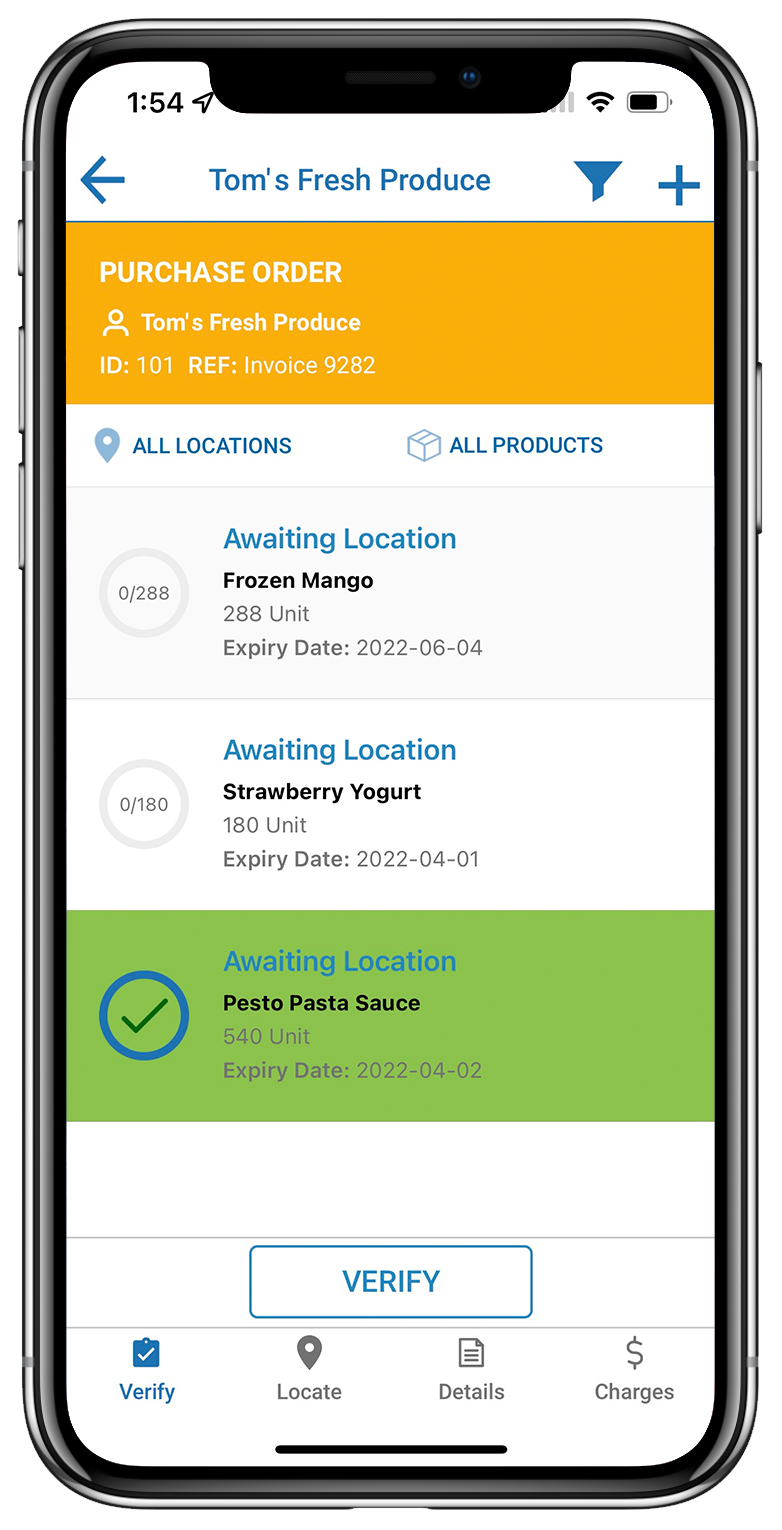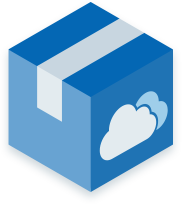 Want to see our powerful software in action?
Explore CartonCloud's features and powerful warehouse management software, with an experienced team member who can show you through our powerful features. Our friendly team take the time to get to know your business and operations, to determine the best way to use CartonCloud to achieve your business goals.

We've helped over 350 logistics companies worldwide to grow their business, optimize operations, and get more time back in the day.

Complete the form below to book a FREE demo at a time that suits you.
Do more, with with CartonCloud
We're the go-to software for SME warehousing because our software is built by members of the logistics industry, with features designed to streamline day to day operations. With CartonCloud you can slash admin time, reduce business overheads, and increase efficiency.

We're logistics people too, and we've worked alongside many logistics companies to create an intuitive and effective warehouse management system designed to business, and give small/ medium businesses the tools they need to compete against major players in the industry.

Join over 350 businesses that have optimized their operations with CartonCloud.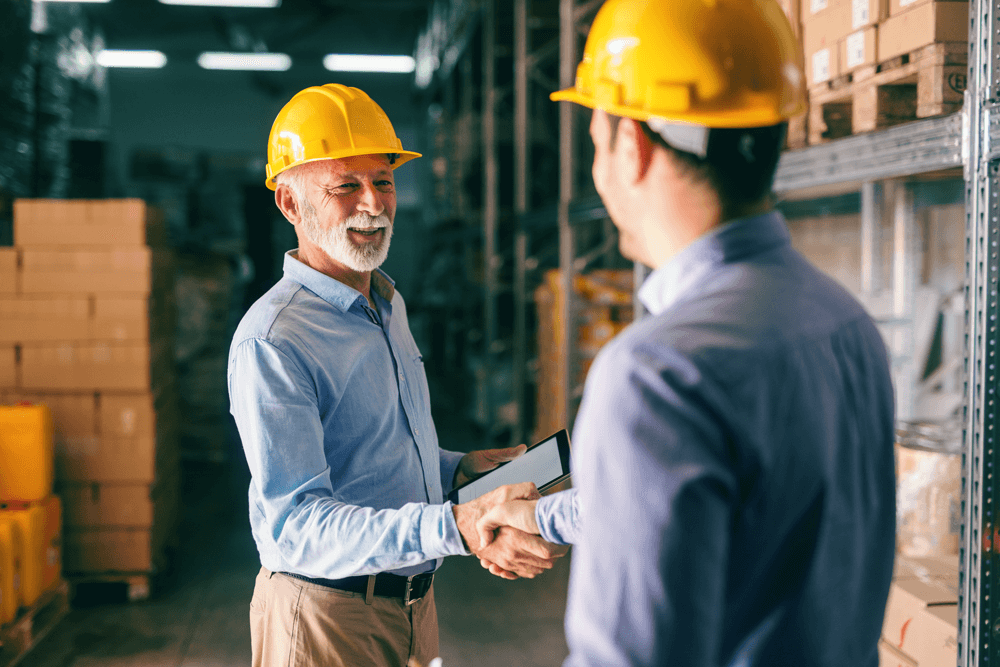 Get more from the resources you have
Software Integrations
Improve customer service and streamline workflows through our powerful data and software integrations. Integrate with your accounting and other daily use software, seamlessly input customer orders from email attachments, and more.
Flexible storage
Optimize your warehouse locations with FIFO (First in/ First Out), FEFO (First Expired, First Out) and other storage planning features out of the box with CartonCloud. Set rules for item picking to ensure accuracy and optimized use of available stock.
Barcode scan
Optimize picking and packing, remove pick errors and increase picking speed. Simply pairing the CartonCloud Mobile app with the scanner or mobile computer of your choice to improve accuracy as you go.
Wave picking
Pick stock from multiple orders at once with wave picking, making the best use of your warehouse staff's time and simplifying order fulfilment. Save time on picking and packing, and boost your warehouse capacity with ease.
Integrated WMS/TMS
CartonCloud is a fully integrated warehouse and transport management system, which means you can seamlessly link sales orders and consignment notes, track products through your warehouse and transport, or link seamlessly with other providers also using CartonCloud.
Automated invoicing
Save time and increase accuracy with seamless integrations with accounting software and CartonCloud's automated invoicing. Simply load in your rate cards for each client and once the job is completed, CartonCloud will automatically calculate rates and invoice your client.
Customer reports
View stock reports, stock movement and history with ease. With CartonCloud, your clients can see their product reports in real-time. Allow your customers to filter by batch number, expiry date and more, to keep track of inventory levels and status, whenever they like.
Cross Docking
Cross dock with ease. Track short term storage, assign warehouse location to inventory in your loading dock area for more accurate inventory reporting and ensure you never miss a charge, with automated rates and invoicing.
Simplify all aspects of your work with CartonCloud. Eliminate tedious manual data entry by utilizing our available software integrations out of the box, including one or two-way integrations for accounting, eCommerce, transport and route optimization software — or, use our public API and Zapier connections to create your own one-way integrations.

Remove the need for time-consuming manual data entry, with sales orders and purchase orders entered automatically into your system. Simply connect your e-commerce and accounting software to CartonCloud through our powerful software integration and slash your admin time.

CartonCloud integrates with over 20 popular business apps, and 1,000s more via Zapier.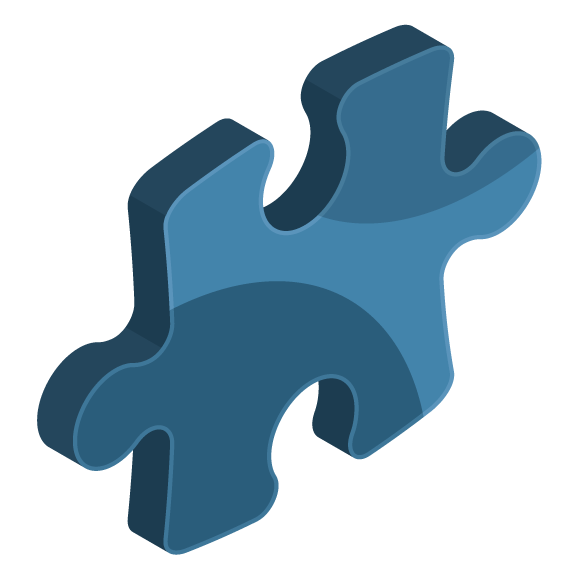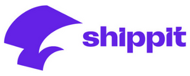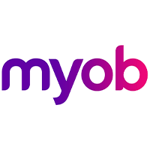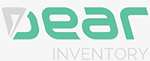 We needed 100% picking accuracy, or as close as we could get it, so we needed modern technology, modern software for our warehouse staff to use.
CartonCloud has enabled us to take a business that was losing money and actually turned it into a business that's making money, and is self-sufficient, and relatively easy to run.
It has reduced our overhead by as much as 20 percent and massively improved our accuracy, it has been a massive win for us.
Bruce Walkley
General Manager - B2C Logistics
We're a 3PL warehousing business our core sectors of food customers.
We do dry goods for supermarkets and other businesses.
We do consumer electronics, we also do quite a bit in the cosmetic sector.
So we specialize in probably 3 to 4 main sectors.
We set out at the start that we want to become a proper 3PL operation.
That was our overall objective.
We started with a fairly well known 3PL software which was US based.
It was generic, it wasn't especially what we wanted.
We also found that dealing with a software vendor not on our normal operating hours wasn't ideal, so the customer service angle wasn't great for us.
At the same time our business was evolving.
So suddenly we had 40 clients and we had supermarkets.
We were basically picking, packing 16 hours a day.
We needed 100% picking accuracy or as close to as we could get it.
So we needed modern technology, modern software for our warehouse staff to use.
So we spent a lot of time looking for products.
And we came across CartonCloud, and it was absolutely the solution in terms of technology and usability for our people in our warehouse that we were looking for.
We used to have people manually inputing sales orders, manually inputing purchase orders and not really being able to keep up.
To be able to have automation, integration with sales orders, electronically, purchase orders, efficiency in picking, we've turned an unprofitable operation into a profitable one.
And we probably had a reduction of four full time equipment in terms of head count.
It's reduced our overhead by as much as 20%, and massively improved our accuracy.
It's been a massive win for us.
What CartonCloud has enabled us to take a business that was losing money and actually turned it into a business that's making money, and is self sufficient, and relatively easy to run.
And we did it and we didn't miss a beat in doing it.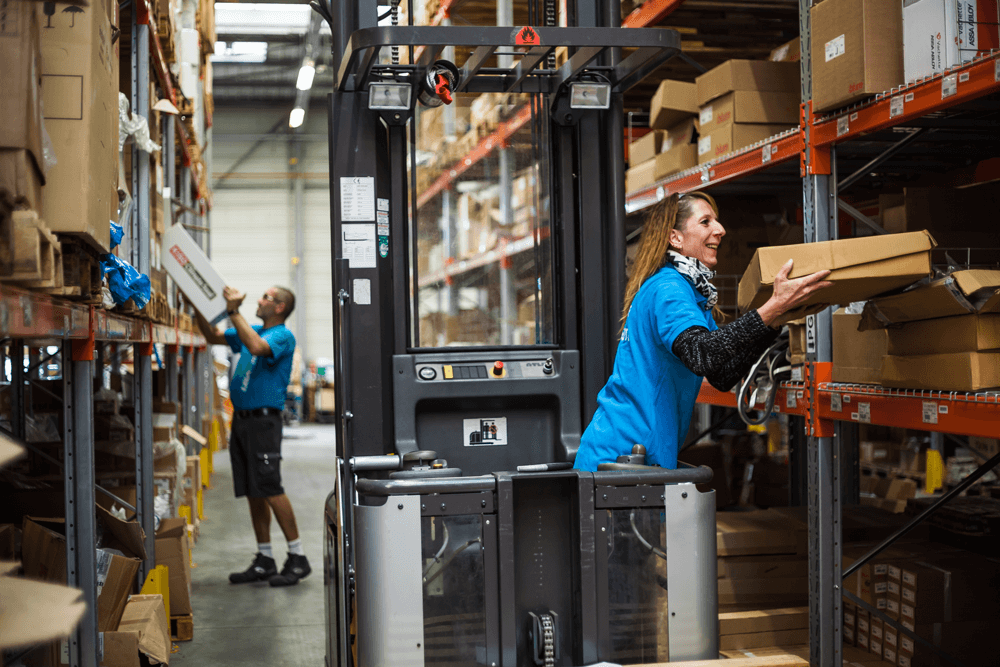 Save time and improve accuracy
Start saving time on admin sooner and cutting down on overheads today. With streamlined automation and cloud-based access from mobile or desktop, CartonCloud's intuitive WMS lets you optimize your entire workflow with one simple system. Boost accuracy, maintain flexibility and have the ability to do more, with less.

What will you do with the time you save, thanks to CartonCloud?
We keep it simple
At CartonCloud our mission is to help you optimize your business, with purpose-built WMS software that lets you do more with less. We're constantly developing our WMS software so it's easy to use and continues to help you streamline your operations.
And value user feedback
We know having logistics experts design features has huge advantages, which is why we take user feedback seriously. To make giving feedback easy for you, we've built an ideas portal online, where you can submit ideas on how we can improve the user experience or build additional features.
Hear what our customers have to say about us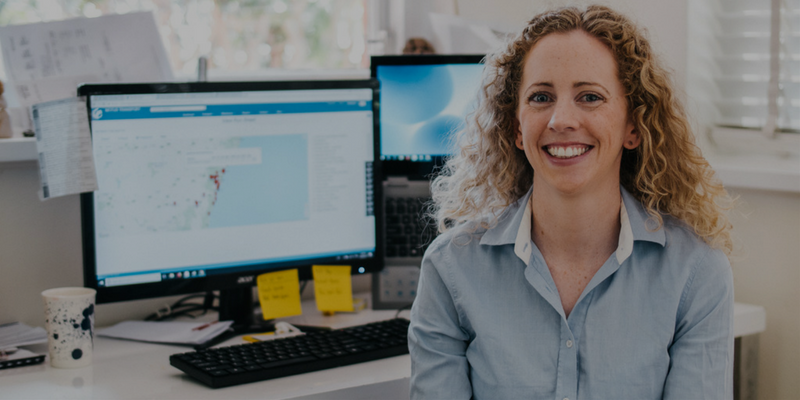 Emily Harris
Owner & Operations Manager
Motus Transport
"I would say, no doubt, CartonCloud is the absolute best system. Being able to finish like a normal person at 5:00, we've done all the allocating, we've printed all of the paperwork for the next day."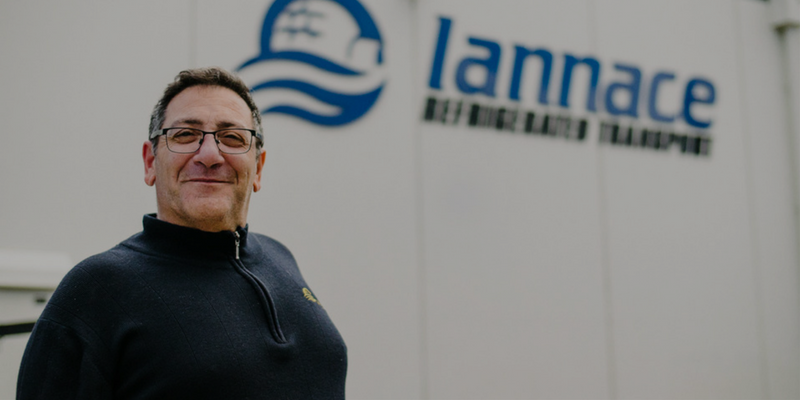 Angelo Iannace
Owner
Iannace Refrigerated Transport
"CartonCloud came along and all of sudden it's so simple, it's just a matter of entering a number and when it's actually giving me a count, I'm going WOW this is unbelievable"