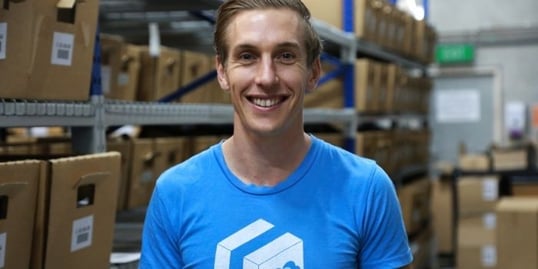 CartonCloud has successfully secured a $12 million investment, to take our logistics software to the next level.
ASX listed company MA Financial has backed our growth strategy to expand to Canada and the United States, while growing our team here, and investing in research and development to fast-track the rollout of new product features already in the pipeline.
Over recent years we've seen our company and our customer base grow across Australia, New Zealand and globally. We're logistics people too, which is why our software is designed to tackle the everyday issues our industry faces.
Last year alone, we saw over 3 million consignments and 2 million sales orders processed, with our customers invoicing over $1billion in freight through CartonCloud.
Our dedicated development team achieved 99.99% uptime, and rolled out a number of new features and product updates to make your lives easier, and keep your businesses at the top of the game.
We're committed to providing the best TMS and WMS software, allowing SME companies to compete with major players in the industry through streamlined operations, automated data entry, and flexible features.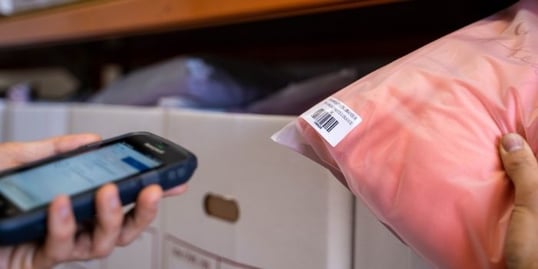 Our intuitive cloud-based logistics management software allows SMEs to streamline workflows, benefiting from integrations, workflow optimisation, enhanced recipient experience for last-mile providers, automated data entry, and plenty more.
From our scalable plans and simple onboarding to our dedicated support team ensuring you're getting the most from your software, right through to our innovative developers rolling out product updates and new features — CartonCloud lets you take your company to the next level with ease.
This sizeable MA Financial investment represents a significant milestone for CartonCloud and huge benefits for our customers.
"We're looking forward to increasing our research and development, expanding the team and having the ability to roll out new features and product updates sooner," said CartonCloud Founder, Vincent Fletcher.
"The raise also enables us to capitalise on the significant interest we have received from prospective customers in the United States and Canada and seize new opportunities.
"Entering the massive US logistics industry opens up extraordinary opportunities for CartonCloud to secure new customers, build new industry partnerships and continue to improve our product for all of our global customers.
Helping SMEs meet customer expectations
Over recent years and months, the global and local logistics industry has seen the gap between B2B and B2C expectations narrowing. Customers along the supply chain are seeking greater transparency on order status, inventory levels, tracking and more.
"A cloud-based system offers a huge advantage to companies in meeting customer expectations by ensuring data accuracy and real-time updates," Mr Fletcher explains.
"With CartonCloud, that stands for warehouse operations, allowing you to use the mobile app or a tablet device to access orders and inventory information on the go, scan and accurately identify inventory with ease, and enter inventory selection for picking, moving or other needs directly into the system — keeping your data up to date at all times, and seamlessly working in with your natural workflow.
"Automated data entry from customer sales orders and consignments is also a huge gamechanger. Customers can pull data directly from their customer emails or online ordering systems (like Shopify), to populate the sales order in their WMS — without any manual data entry required.
"Likewise for TMS, CartonCloud users can directly populate their consignment notes from customer emails or online platforms, optimise driver routes for faster delivery, and record electronic Proof of Delivery notes, which can automate the invoice and be sent to the customer.
"For 3PL customers, they have the best of both worlds, and the benefit of a fully integrated WMS/TMS which means they can access everything they need, from the one platform.
"It streamlines the entire workflow and removes timely data entry. With the time you're saving, you can literally be going out and growing your business — you have the time across all areas of your business, to increase your capacity and take on new business."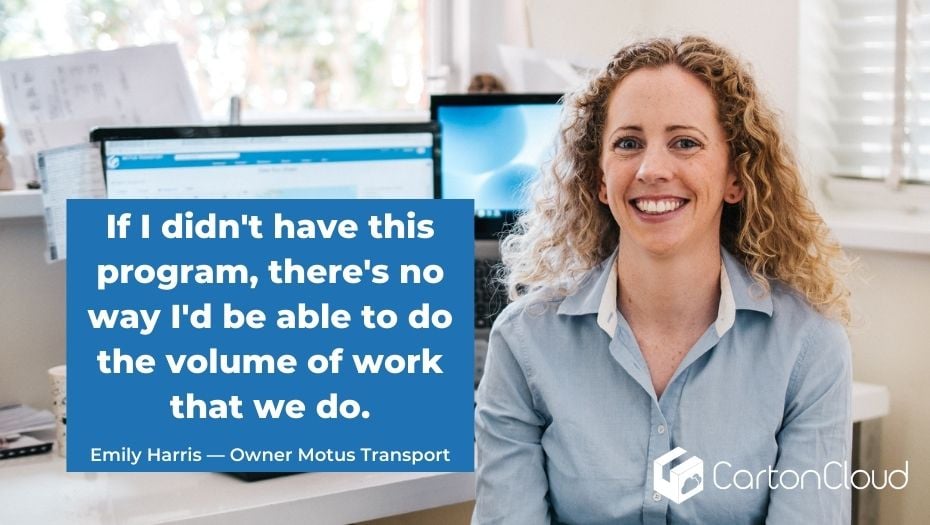 Growth and greater customer value
Mr Fletcher said they were thrilled to have the opportunity to work with an established and reputable Australian company for their next phase of growth.
"MA Financial were transparent, easy to deal with, showed a strong cultural fit and have a growing team well placed to assist CartonCloud to achieve its ambitions," Mr Fletcher said.
Will Botha, investment director at MA Financial's Growth Capital team, said CartonCloud was an excellent example of a mission-critical software solution.
"CartonCloud is 100 per cent focused on customer value," Mr Botha said. "We are pleased to support the next phase of their growth."
Thomas Petrakos from Platform Advisory Partners, who provided support and advice throughout the last capital raise ($2mil in 2017) and this one, praised Mr Fletcher's keen business sense and fortitude, saying he was a great founder with an incredible opportunity in front of him.
"Vincent had great domain experience, tech development skills and the hustle to fly coast to coast and land his first 70 logistics customers," Mr Petrakos said.
The results speak for themselves — and our customers will back it up. Angelo Iannace of Iannace Transport in South Australia was one of the first customers to sign on with CartonCloud. Before they implemented CartonCloud their admin was through the roof and inventory tracking was left to paper. See their story here.
We're proud to be a part of the logistics industry, and we're excited to take this next step to continue to grow our product and support our customer's success!