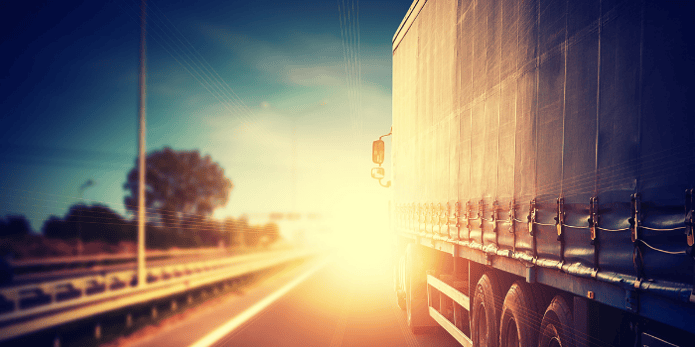 If you've got one, ensure it's fully facilitating important functions of your operation.
If you're still processing paper records and PODs, manually calculating complex rate cards for invoices, or planning delivery routes by hand — you either have the wrong Transport Management System (TMS), or you're not using it to its full capacity.
TMS software gives you the tools and information you need to build efficiencies across multiple areas of your business. So you can save time, increase accuracy, and optimise the use of your fleet and resources to set your transport business up for growth.
Access accurate data and track consignments on the go, automate rate cards and invoicing, keep customers informed and capture electronic proof of delivery (ePOD) direct from the drivers. For many transport companies across Australia, TMS solutions mean less admin time, faster deliveries and greater efficiency in reporting, leading to increased profits and the ability to take on new customers.
How you should be enhancing your transport operations across the board with TMS software.
Optimise driver routes and update customer information on the go.
Save yourself admin time with paperless invoicing and PODs.
Access real-time data and up-to-date tracking, keeping eyes on your operations at all times.
Empower your staff and keep customers informed with multiple secure logins from mobile or desktop.
With cloud-based TMS software, you can automate your operations, saving you time on complex rate card calculations, transport lane selection, route planning and more, removing the need for time-consuming admin and filing paperwork.
CartonCloud's TMS system has been created by logistics people, for the logistics industry — taking real-world problems and inefficiencies and creating a custom solution that's tailored to the industry.
If you're not cashing in on each of these functions, maybe it's time you did. Here's how to get the most of your TMS:
Eliminate the guesswork in route planning
Goodbye guesswork. You should already be creating automated run sheets, orders and optimised routes with your TMS logistics software. It's faster and more efficient, giving you more time to bring in new customers and say yes to new business.
Your cloud-based TMS software draws on your operational data, including orders and consignments, freight requirements, fleet resources and delivery postcodes to allocate transport lanes, automate consignments for delivery, and optimise driver routes. And that's not all.
Automated Allocations
CartonCloud's TMS logistics solution uses carefully designed logic to help you determine the correct transport lanes for each dispatch. You can allocate Transport Lanes for consignments based on the category or size, ensuring the right conditions and optimising your fleet and resourcing for each route.
You can also use your TMS to set up automated delivery runs, saving you hours in tedious planning time. Simply allocate postcodes for deliveries and your TMS will use this to automatically build your optimised delivery runs.
Route Optimisation
For faster and more efficient deliveries, your TMS software solution can build optimised routes based on specific logic input for your particular services. Your TMS will set up the most efficient route for the orders and dispatch on a particular day, calculating the number of stops required, route options, access, truck storage space and more.
You can also automatically update delivery runs and consignments based on incoming orders throughout the day, helping your team to work more efficiently.
Keep on track with Driver ETAs
CartonCloud's TMS provides allows drivers to provide templated estimated time of arrival (ETA) text messages to customers as they are approaching their location, keeping customers in the loop and streamlining deliveries. Driver ETAs allow the recipients to be ready for their delivery, saving your driver time and keeping your customers happy.
Automatically update address book discrepancies
With mobile access to your TMS online, your drivers can update address books as they go. If you have cases of customers providing incorrect delivery details, CartonCLoud offers an Address Strings feature, which acts as an "alias" for addresses in your contacts log. Simply update the address string and CartonCLoud will automatically assign it to the contact in your address book.
Improve records with Electronic Proof of Delivery (ePOD)
You can also use sign on glass through TMS mobile app for faster and more efficient delivery records. No more lost PODs or questions regarding inventory delivery, your drivers can use the sign on glass at the point of delivery and add in their own report and/or images, to show the delivery status or include notes. CartonCloud also offers grouping for con-notes, allowing drivers to record one signature for the ePOD, for multiple deliveries to one location.
Keep an eye on operations and increase driver safety, with real-time GPS tracking. Follow transport consignments as they progress and see proof of delivery records instantly with ePODs.
For smaller companies, this means instant data, more efficient records, and better customer relations. For companies operating with a TMS Australia wide, this means greater accountability, records and reports in real-time and faster turn arounds.
Increase invoicing speed and accuracy
Not only does your TMS provide order tracking and electronic PODs in real-time, but you can also optimise invoicing for a faster turnaround. Remove the time required for the double or triple check on each order, with automated rate cards and invoicing. Have your invoices calculated correctly and automatically sent through to customers on order delivery. Simply set up automated rate cards and invoicing to be calculated and sent directly from your TMS, based on the delivery ePOD and any other triggers or events you select.
For CartonCloud customers Motus Transport, this was the difference between spending hours after closing to finalise invoicing, or going home at 5pm. See their story here.
Give yourself the time to grow your business.
With the right TMS software, used in the right way, you can enhance your company's operations, increase efficiency, and create room to expand your business.
With TMS logistics software, you have a solution designed for transport companies, to optimise your operations, improve customer service and enhance your services. If you've been considering one investment to optimise your transport company across all aspects of your operations, implementing a cloud-based TMS is it.
Get a free demo today
Get in touch with the CartonCloud team, to discuss your transport company needs, and book a free demo. See how you can optimise your operations with TMS software.