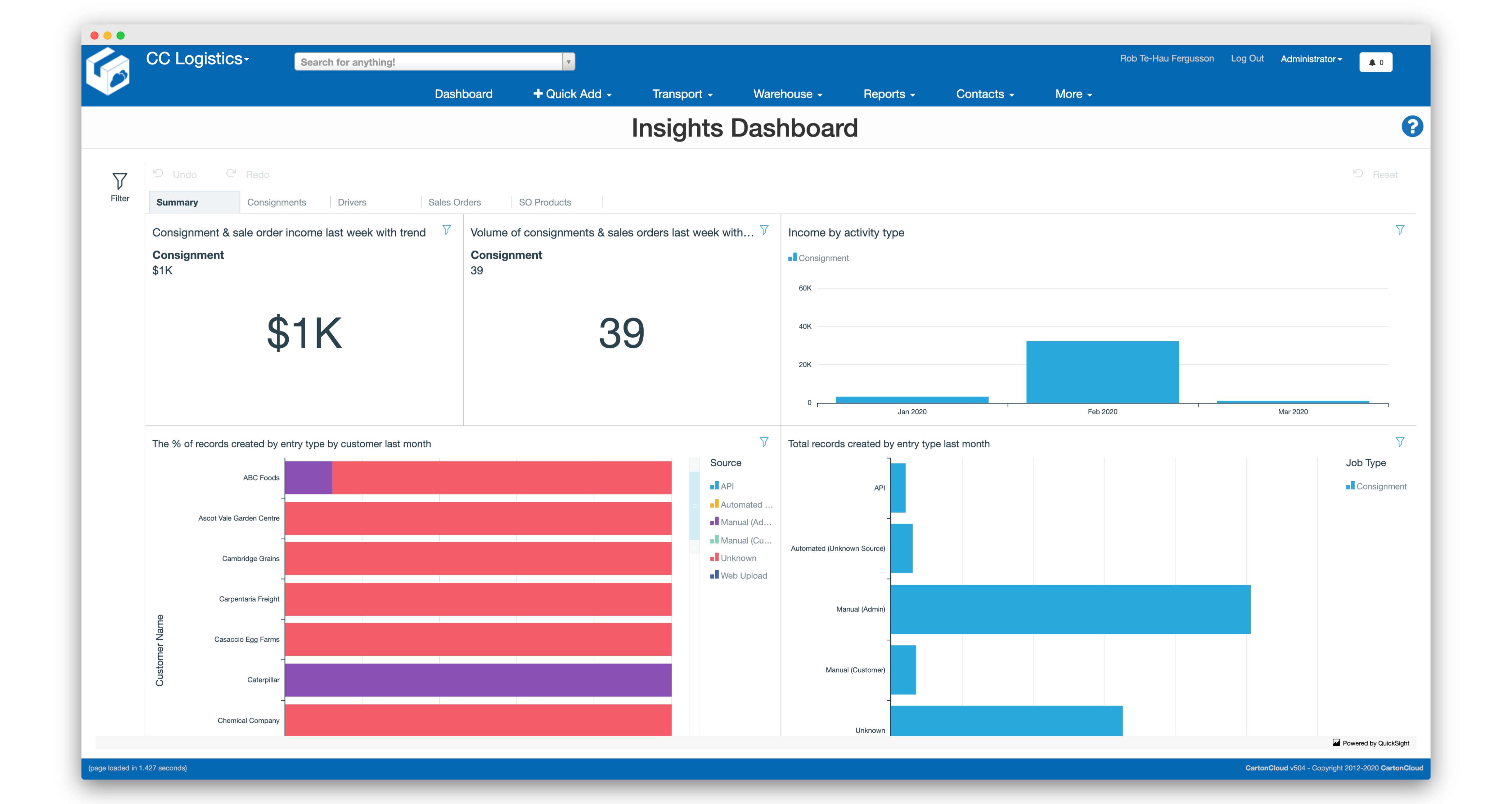 Our team set off to build a sophisticated tool that would give our clients amazing insights into their current operation. Over the past few months we've been working closely with a small beta group to fine tune this tool to make sure it adds additional value.
This feature which we've just released has already provided amazing insights for some clients in the beta phase. The CartonCloud BI Insights dashboard takes all the current data being generated and historical data from client accounts and presents meaningful insights.
Greater Visibility
Having visibility across clients operations gives them the confidence they need to make better decisions based on data and not gut feeling. Being able to drill down into delivery runs and the income they provide with a single click of a button.
These insights would show operators where they need to steer the sales teams attention or where they may need to add another vehicle to help share the load. By spending a bit of time and analysing the insights you can clearly see what needs to be done to grow.
Improve Customer Service
Having the ability to produce a clear report for your clients about their fast moving stock and their stock that just isn't moving. This type of insight makes our clients a premium logistics provider and no longer having to compete on price.
By offering clients additional value over and beyond their standard services gives them the competitive edge to go out and help their customers grow which in turn, grows their account within their company, it's a win, win for everyone.
Streamline Operations
Understanding peak times within an operation gives our clients an edge to help allocate resources efficiently from floor staff in the warehouse picking to drivers on the road. Having data about staff productivity levels gives operators greater confidence when making decisions.
Having these insights gives operators the ability to make better decisions right across the board. So if your a CartonCloud customer and would like to know more, contact us today. If you're new to CartonCloud and want to get setup click the big green button below.