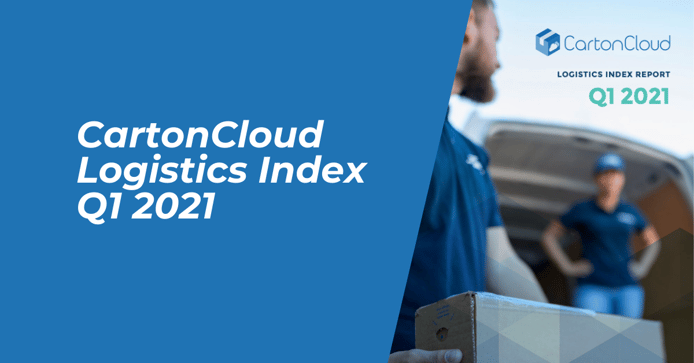 What's in store for the future of the logistics industry? This is the first of a quarterly report series to measure sentiment and deliver actionable insights.
We are so excited to announce the results of the inaugural CartonCloud Logistics Index (CCLI) are in! The report highlights the boom the industry is experiencing and captures the confidence businesses in the sector feel about the continuation of this growth. As you read the report, you will find many indicators of strong performance, high optimism and an industry actively seeking out new and better ways of doing things.


Sentiment Snapshot:
68 per cent of respondents believed the current economic climate was either positive or very positive for their business, and 83 per cent of respondents expected their business to perform well or very well over the next six months.
90 per cent of the businesses surveyed believe they are likely or very likely to increase their staff numbers over the next six months.
Over 50 per cent of participants believe their businesses will also tap into e-commerce/B2C fulfilment, and require an expansion in the range of services in the coming 12 months.

We originally launched the CartonCloud Logistics Index (CCLI) to measure and track sentiment, bringing together data and insights on the forces having an impact on our industry now and in the future.

For all who participated, we want to thank you greatly for participating in the Index. We are excited to keep delivering this survey as a rigorous and credible report that tracks industry sentiment, delivers insights and drives innovation into the future.

If you are in the industry, we would love it if you could take 60 seconds to take part in our Q2 CartonCloud Logistics Index. Once you complete the Q2 Survey, you'll get the full Q1 CartonCloud Logistics Index results delivered straight to your inbox.

CartonCloud was built to provide affordable, easy-to-use and automated software for businesses in the logistics industry. The CCLI represents a new avenue for us to support the industry, one where knowledge is power.
To participate in the next quarter's CCLI, visit try.cartoncloud.com/cc-logistics-index-form-q2