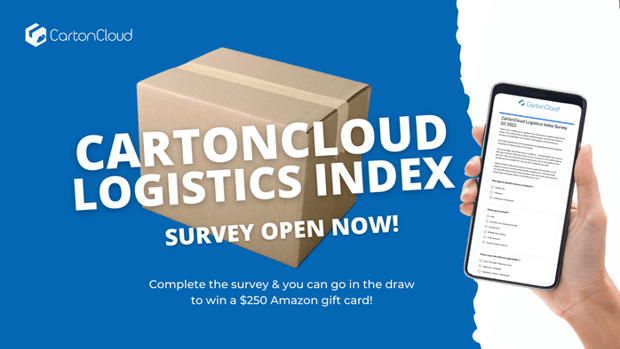 Tell us what you think! The CartonCloud Logistics Index (CCLI) Survey is open to all members of the logistics industry currently working in warehousing or transportation jobs — gathering insights from roles and operations worldwide to provide actionable data for logistics operators to use in planning for the future. Have your say, and you can go in the draw to win a prize!
The CartonCloud Logistics Index is a finger on the pulse of the logistics industry, tracking sentiment and trends over time. In each CCLI, we look at the major trends, challenges and opportunities impacting logistics right now — and track changes in industry sentiment over time.
👉We want to hear from you! Complete the CCLI Q3 2023 survey open now, and tell us your thoughts on industry challenges and opportunities.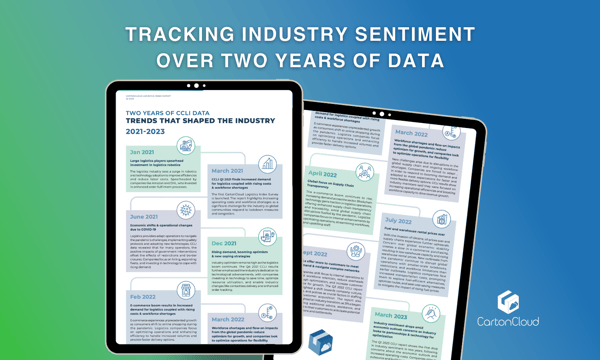 Inside the previous CCLI report findings
Innovative technology is in the spotlight, and it's not just larger companies who are investing— as American logistics companies strive to navigate economic instability and meet increasing customer demands. The CCLI Q1 2023 report highlighted a strong intent across both warehouse and transport companies seeking to invest in new, innovative technology such as machine learning and 3D resource planning.

Tech investment is no longer on the horizon — it is now a key focus for many companies across America, bringing software integrations and tech stack planning to the fore for many businesses. The CCLI Q1 2023 report highlighted how businesses across the supply chain are looking to invest in technology solutions to overcome economic conditions while meeting customer demands in the coming year.
Of over 1,800 respondents in the Q1 CCLI survey,
27% said their business would be likely to invest in artificial intelligence/ machine learning in the coming months,
26% in 3D resource planning,
and 23% in robotics and automation.
"We're seeing companies of all sizes gaining access to niche and specialized technology," said CartonCloud COO/ Head of North America Shaun Hagen.

"This quarter's report highlighted how companies are utilizing multiple software platforms to build unique tech stacks that reflect the needs of their companies and their customers.

"With the digitization of our industry, it's becoming more important for companies to understand their tech stack (the software systems they use) and how they integrate, to ensure smooth and streamlined data capture and sharing across platforms."
Looking for more industry data? The Q1 2023 CCLI Report is available now! Get your free copy of the report, with two years of industry trends, logistics tech investment trends, plus the biggest growth opportunities predicted by logistics industry members.
Want to know more? Book your free WMS software tour today!
We're logistics people too, so our team can understand your business needs and ensure your setup is correct to streamline your operations, and scale up your business.
Contact the CartonCloud team today to book a FREE DEMO and see our software in action. Our team of industry experts have years of experience, which means they understand your business and what you and your customers need to succeed.
You can also download the CartonCloud mobile app in demo mode to view a handful of features for FREE. Download from the Apple store or Play store to see for yourself!