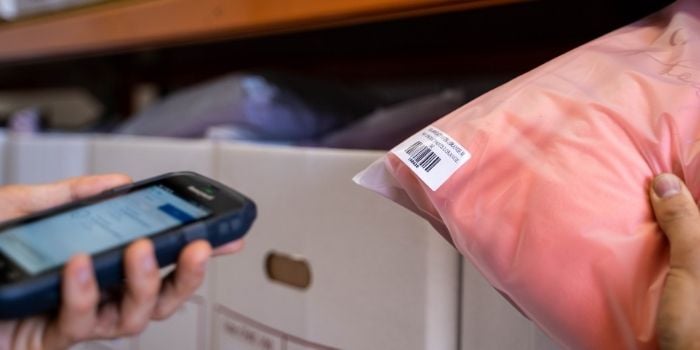 With the results in for the Q3 CartonCloud Logistics Index, we check out the top three trends logistics companies are adopting this busy season to cope with the rise in demand, and why optimism for growth is the highest it's been, this year to date.
The summer busy season is off and running. This year, Black Friday sales were stretched across an entire week, with many companies offering their sales for a longer period in order to cope with customer expectations and the heavy demand of the day.
In CartonCloud alone, we saw close to a 50% rise in the number of warehouse sales orders processed in the past week, compared to last month. Australians were tipped to spend $5.4b over Black Friday and Cyber Monday and forecasts by Roy Morgan and the Australian Retailers Association show the high demand is set to continue into pre-Christmas sales, up 11.3% from pre-pandemic conditions.
As a whole, the industry saw the biggest sales week on record with a new high of $9 billion, up 21.6% from 2019, according to Adobe Analytics.
High demand, growth potential and profits up for grabs.
The sheer increase in order volume, coupled with demand increase and speedy delivery expectations will once again push our industry to the limits while providing one of the most profitable periods of the year.
We've been there too, read how our founder's own experiences trying to cope with high demand and a flooded industry over Christmas led to the creation of our powerful TMS/ WMS software system. This is why at CartonCloud, we know what features can make or break a logistics company in times of high demand.
We spoke with CartonCloud customers and other members of the logistics industry to find out how companies planned to cope with the increase in demand over the coming months.
With soaring demand felt across the industry, many companies are looking to increase capacity through hiring new staff, increasing their fleet, investing in tech to optimise their operations, or outsourcing activities and services.
Industry optimism for growth is higher than ever, with businesses looking to increase capacity and optimise output.
Business performance optimism is at an all-time high for the year. We've been tracking industry sentiment through the CartonCloud Logistics Index across 2021, and this quarter has shown the highest optimism for business growth, hiring potential and outlook of the current economic climate.
To cope with demand, businesses must either optimise what they have, expand or outsource. We spoke with members of the logistics industry, in the Q3 CCLI Report, and this is what we found.
Businesses plan to increase capacity in three ways:
Hiring new staff/ increasing fleet
Outsourcing to other logistics operators
Many companies are looking to increase their capacity by hiring new staff and increasing their fleet, optimising operations with new technology, and outsourcing services to third-party providers to manage increased demand for their services.
In fact,
A significant 79% of transport and warehouse and 60% of transport respondents said they were highly likely to hire new staff in the coming six months.
For

transport respondents,

increasing their warehouse/fleet capacity was the top action, followed by adding new operations to the business and hiring new staff.
Warehouse respondents planned to balance growth with systems, looking to increase their staff, increase resources, and invest in new technology as their top three actions.


Want to take part? Our Q4 survey is open now for members of the logistics industry and takes just one minute to complete.
Do more with less.
At a time when the industry is stretched thin, we know that simply hiring another vehicle, or onboarding new staff may not be the easiest to implement. So, what if you could optimise your current resources to better manage your warehouse space, increase efficiency and speed of order processing and invoicing, optimise delivery routes and even decentralise stock storage through using locally based 3PL networks?
With CartonCloud's WMS/ TMS software, you can optimise your warehouse, boost transport capacity and streamline admin. Check out how below.
This optimism and growth planning comes despite the recent industrial actions and global supply chain delays that have made recent headlines. The forecast for high demand through the busy season has meant optimism remains high for many companies, despite the disruptions to the global logistics industry over the past 12 months.
Despite recent industrial activity over the last 12 months and delays impacting the global logistics industry, we see the industry's highest sentiment of the year.
We took a look at what the recent delays and disruptions meant to industry members too.
Industrial actions and disruptions across global supply chains had an impact across the board. While shipping delays, port congestion and shipping costs were clear impacts of the recent industrial actions —the impact was felt in many areas of business.
Responses included delays in parts for business operations, the flow-on impact of delays in future planning activities, increased freight costs, loss in revenue from delivery delays, industry bottlenecks and impeded communications.
Companies are struggling with increased costs, delays in goods and equipment delivery and difficulty in forward planning in uncertain conditions. Furthermore, for some companies, the delays meant they were out of stock on major items or unable to deliver finished goods in previous timeframes, causing significant loss in revenue. The shipping and delivery delays have meant lower time frames for goods storage for warehouse businesses, again resulting in lost revenue. On top of this, the industry has seen increased shipping and cargo freight costs, and some have seen costs rise across the board due to the flow-on effect.
Want to know more?
Download your FREE copy of the full CartonCloud Index Report, with responses to individual questions, by completing our 2020 Quarter 4 Survey here.
Want to know more about optimising your business for higher demand?
What if you could save time and increase output with the resources you have on hand? Our WMS and TMS software is designed to do just that.
Optimise your warehouse Increase order fulfilment efficiency with electronic data integrations for automated data input, optimise picking with barcode scan and wave picking, keep up to date eyes on warehouse space and inventory, and apply complex rates with automated invoicing to get paid faster. Say yes to new business with ease.
Boost transport capacity Save time and streamline admin with automated orders and driver allocation, increase fleet capacity and speed up deliveries with route optimisation and ePODs, and get paid faster with automated invoicing. You can do more with the fleet you have, with CartonCloud.
Streamline Admin Automate your invoicing to be completed as you sleep. It might be the only reason that you have the time for rest during peak seasons! Integrate your existing software like MYOB, customer systems like Shopify, and even link your TMS and WMS to generate a single invoice per customer, complete with complex rate cards and intelligent unit mapping from warehouse to transport.
We've taken the manual data entry out of your daily routine, freeing you up to focus on growing your business.
If you want to see how CartonCloud can help you grow your business, get in touch for a free demo today.