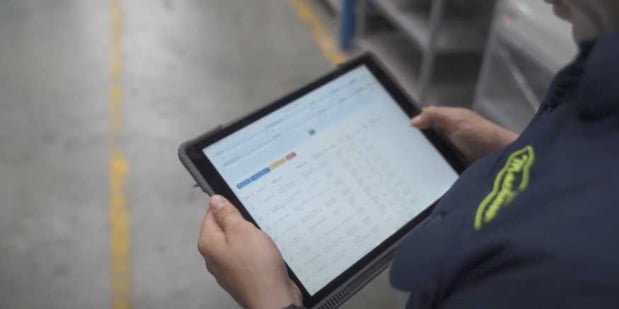 As a small business owner, you have countless decisions to make, but none may be as crucial as implementing a Warehouse Management System (WMS) or Transport Management System (TMS) to revolutionize your operations and drive success.
However, according to results from our recent industry study, the biggest barriers preventing those recipients from investing in technology and attaining these benefits were; overcoming entry costs, and knowing the right option for their business.

In CartonCloud's Q1 2022 CCLI survey, hundreds of members of the logistics industry shared their expectations from logistics tech, and what benefits they wanted to receive from investing in logistics software.

The top benefits expected from investing in technology were found to be;
Increasing workforce capacity,

Increasing the services they can offer customers,

Reducing costs and overheads,

Increasing their ability to improve customer service.

Warehouse management systems, transport systems, and other logistics tech were seen as the key to allow businesses to reduce costs, bring on new customers, and grow their business.

Choosing the right software allows you to build the right foundations for your business; with software integrations for online ordering and automated data entry, to streamline workflows and boost accuracy, allow you to offer new services and say yes to new business, and much more.

It is hands down the most important decision you'll make this year. We've outlined a few tips to help you navigate the options, compare different solutions based on your company's needs, and what the next steps to implementation look like.
Why the timing is right, right now
Don't put it off! Make small steps and set timeframes. For example, you might want to give yourself a week for initial research, to book some obligation-free demos to compare each option, and then set a deadline for your decision within a month. That's already 4 weeks of missed ROI in the big picture.

The sooner you can find the solution that is right for you, the faster you can start to see the benefits and move on with growing your business! Which is the next step, know what you want to achieve.

Know the ROI you're looking for
Win new business — give your customers more (with less effort from you!) Offer new services with barcode scanning, cross-docking workflows, and handling multiple SKUs with accuracy.
Simplify reporting and save on admin — Automate customer reports, automate order entry, and provide more data and tracking to customers without lifting a finger.
Get more time to manage your company's growth — If you're at full capacity already, automating your data, ordering and invoicing alone can save you 80% on admin overheads, and literally save days of admin time from your week — giving you the capacity to take on new customers and new business.

Increase accuracy and reduce mistakes

—

Automating data entry, and using cloud-based software for end-to-end workflows and management means there is no room for error, saving you time and money by reducing mistakes or lost stock, or return orders.

Train and upskill your team with ease

— CartonCloud WMS and TMS is designed to simplify complex logistics operations with accuracy, automation and intuitive workflows and features. This makes training your team a breeze, and allows your staff to increase efficiency and output with cross-docking, wave picking, optimized routes etc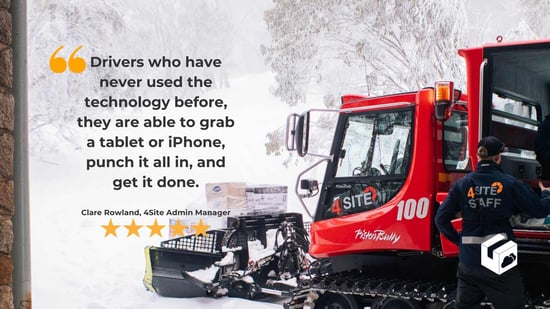 What to expect, from research to onboarding
Research Phase: What to look for in a WMS/TMS
The first step is researching us, and probably a range of other providers, to make sure you find the right fit for your business. We'd recommend checking out our customer stories, exploring our system features on our website (you can explore WMS or TMS as singular systems, or as a combined, integrated WMS/TMS), and if you want to try the user-friendly design for yourself, you can download our mobile app for free in demo mode.
Get a Free Tour of the software
The next step is a free demo of our software, lead by our experienced team. Our team will then set up a demo account based loosely on your business, and will walk you through a guided tour on a Zoom call, to show the software in action, answer any questions about the workflows, integrations or any other questions. You're welcome to bring in members of your team to ask questions, see the software in action!

Select Your Plan
From there, you can select the plan that suits you. We have no lock-in contracts, our plans start at $99/week plus a once-off onboarding fee to provide training/ support in the initial set up of your business account, and after that you can access free knowledge base online learning support. That's it. No lock-in contracts, no hidden fees.
You can scale up as your business usage grows, and scale down if needed for seasonal fluctuation.

Locally Supported Implementation
Our locally based implementation specialists have a wealth of industry experience, they've worked in the industry ad not only know our system inside out, they know your business and what matters to you. They will be with you each step of the way to ensure your account is set up to maximize your ROI. We have some tips here for how to prepare for implementation).
Train your team (in minutes)
Use our online step-by-step videos, feature help pages, and other helpful resources to give your team all of the training they need, at a time that suits you! Our mobile app is so intuitive, many customers are able to train the team on the app in minutes.
Want to know more?
Any Questions? Reach out to our friendly support team. Our customer success is what drives us, and we have a high commitment to providing exceptional customer service, and being a fantastic partner to work with.

There's a reason that CartonCloud is one of the most recommended WMS providers for SMBs. Get in touch for your free demo today!
Page updated April 2023