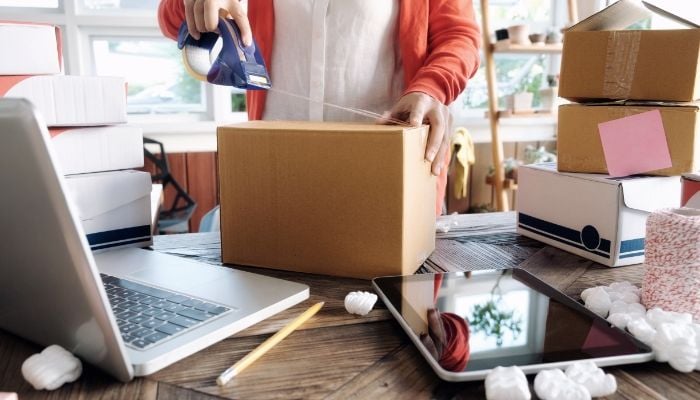 Many business owners are eagerly searching for delivery software for their small business. But what should they be looking for? In this blog post, we'll share the characteristics that the best solutions have in common.
We would consider ourselves experts in this field. CartonCloud was started whilst we were running own small business, but simply couldn't find delivery software that fitted our needs.
Now, that was 7 years ago. Today we have hundreds of small businesses who have trusted our robust solution.
Let's start with those characteristics:
Reliability
We believe that software needs to be reliable. We have one of the highest uptime rates in the industry. Your software solution should not go down at your most critical times, especially in a small business where you've got many things on the to-do list.
Tailored fit
We're not advocates of the off-the-shelf solution. CartonCloud is tailored to each client individually to meet their needs first and foremost. We're here for the long term, with a solution that grows and adapts with your business.
Support
Consider that some delivery software platforms outsource their support in order to keep their costs down. That's not us. We're Australian, with several support team members based here on the Gold Coast. Additionally, we serve clients across Asia and New Zealand during rare events that they require support over the phone or email.
Reputation
If you're looking for a solution, then consider the age of the software provider but also their reputation. Are existing clients happy with their service? We pride ourselves on our rock-solid reputation with our Google reviews and Facebook reviews showing just a handful of our clients.
Tips for making a decision
So you're certainly looking to get started with some great delivery software for small business. We've outlined some characteristics previously that you should look for, and these additional tips should help you make a decision.
Pricing isn't the #1 factor. You'll notice that we didn't share pricing in the above characteristics. We believe that, whilst it's important, it's a real case of getting what you pay for in this industry. We would advise against going for the cheapest solution.
Integration is paramount. Choose a package that can integrate into your existing platforms you use. Perhaps you use accounting software often, and if so, consider if the delivery software you're considering is able to connect.
Training for end users. If the solution you're considering is too complicated for personnel to adapt to, then they'll be unwilling to adapt to it. Likewise, if all you're receiving is software without the training to go with it, you may find it to be a little too complicated.
Experience in delivery. As we mentioned prior, CartonCloud was developed when we were running our own operations. We have true industry experience whilst many of our competitors simply do not. Ask any delivery software offering if they have real experience on the ground.
Starting today
If you're ready to jump on board with one of the most reliable and dependable delivery software solutions for small business, then schedule a call with one of our team members. We'll be more than willing to provide a tailored fit based on your operational needs.