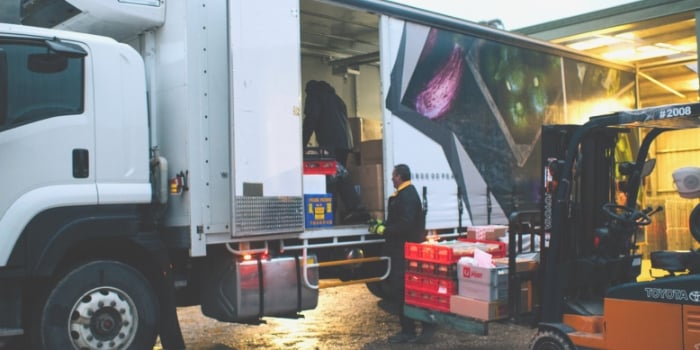 While lots of factors will be considered when selecting a Transport Management System (TMS), really only 2 matter:
Does it meet the operational requirements of my transport company?
Will it provide value in excess of what it costs?
While confirming operational requirements is an analytical black/white process and can generally be determined through a checklist, the latter can be difficult to quantify. While there are numerous easy-to-measure cost savings such as admin time spent calculating invoices and costs of sending drivers back to stores to get another copy of an invoice signed - there are many indirect benefits which can be more subjective, such as customer satisfaction, retention and service levels.
This article discusses point 1, point 2 will be discussed in a future blog post.
Does it meet my operational requirements?
First and foremost, the software needs to be able to cater to the vast majority of work you perform. It's much easier to implement software that matches your businesses existing workflows than to try to reorganise your operations around a particular software package. While some organisation changes will be necessary, minimising these will minimise friction in the roll-out.
Important operational questions you may wish to ask:
Can it calculate my rates?
From our experience having giving hundreds of Transport Management System demonstrations, the ability to be able to calculate rates is often the #1 determining factor when making a purchasing decision. Therefore, starting with this question can help short-cut presentations from vendors whose software you won't be able to use.
Before attending a demo, it's important to have a bunch of transport charging scenarios listed down that you can ask the sales person to show you through. Think very hard about curly, weird charging methods that your businesses uses (even for just a handful of clients) and ensure the system can automate them. If it can't, you'll either need to adjust the way you bill your clients to something which is compatible, or invoice manually, which is not fun.
Lastly, unless you desperately want to get off your existing account software, look for a transport management system which will integrate with it, so all invoicing and billing can be handled from your accounting system itself and not spread over multiple application.
How does the system handle Proof Of Deliveries (PODs)?
While most systems these days have a mobile app, or devices for the drivers to use, it's important to look at specifics of how those applications work.
For example, if you collect store-stamps from certain delivery points, ensure the mobile device / app can take photos as PODs so your driver can photograph the stamped paperwork. If you're in Chilled or Frozen transport, ensure the software can record temperatures at the delivery point for audit purposes.
If you work with Onforwarders, it's important to think about how their signed paperwork will be handled when returned to you. Can you upload them all into the software and store them in the same way you store the photos / signatures captured by the device?
What integrations are available out-of-the-box? How can I avoid data entry?
As the 80/20 rule holds true in almost every transport business (80% of volume comes from 20% of the customer base), find out what software your largest 20% of clients use for processing orders before engaging with a vendor.
Chances are, they're using software applications like Xero, Shopify, Woocommerce, MYOB, Netsuite, SAP or other cloud-based eCommerce / ERP software. To avoid performing manual data entry, it's critical to ask questions around how these can be integrated into your Transport Management System. As the devil is in the details, dig deep on this and make sure that rules can be configured around "which" orders to import, as often clients will use a handful of different carriers to ship their products. Ie: Your company may only handle the transport for the orders in Metro Sydney, so importing the orders going to Melbourne would create unnecessary complication.
What can my clients see?
Clients expectations for their logistics providers have changed substantially in the last 5 years due to players like Amazon offering complete delivery transparency, updates and live-notifications.
In the 3PL space there's another dimension to this, and that's the visibility of your client themselves.
Most cloud-based applications contain some kind of "portal" where clients can login and view information. Again, look into how this works and what level of visibility they have. Providing full transparency is highly regarded. It makes your business accountable to doing the right thing, and it gives your client peace of mind that they're able to see what is going on.
Is it easy to use?
Often overlooked when getting down into the weeds of particular features is a very fundamental question. Is it easy to use?
Rolling out any software application into an existing business requires people to learn something new. Minimising the effort they need to put in to both learn to use the software, and also to use the software on a day-to-day basis is critical to the success of the implementation. While software applications may be "technically capable" of doing something, it's important to evaluate "How easy is it to do what I need do to?". If it's too hard or cumbersome, you'll run into real problems convincing your team to "stick-with-it" while getting up to speed and learning the ropes.
Now that you've been able to determine whether the software is an operational fit for your business, the next step is to determine whether the investment makes sense financially. In the next post, we'll look at several easy ways to determine: "Will it provide value in excess of what it costs?"