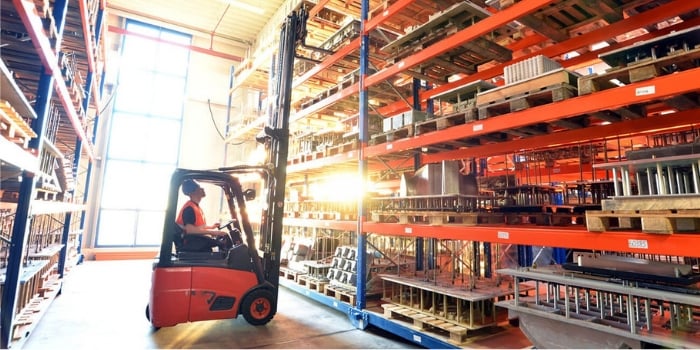 Third Party Logistics (3PL) providers are companies who warehouse, pick/pack and/or transport goods on behalf of other businesses. For this reason, 3PL companies generally don't own the goods they handle and this makes them significantly different from Distributors or Wholesalers who purchase and own the products that they sell.
Due in-part to the fact that 3PLs don't own the the products they handle, software requirements for a 3PL differ significantly from those of a distributor, wholesaler, or any business who purchases, holds and delivers their own products.
Firstly, 3PLs do not generally track landed cost of goods or perform sales forecasting. While they may work with with a client to forecast demand of a product (and therefore plan for capacity), in general these are functions handled by the wholesaler. For this reason, 3PLs require software which their clients (the distributors / wholesalers) are able to access to view stock levels, place orders, and track the status of a delivery.
Secondly, a big component of a 3PL is billing for storage, pick/pack fees and/or transport charges. 3PLs often have complex rating structures which differ per-client, and may vary considerably over time. For one client a 3PL may charge storage charges based on the total number of items in storage on a daily basis and for another, weekly storage based on the number of pallet spaces. Within transport rate calculation it typically becomes much more complex with factors such as weight, cubic, from/to areas, truck size, day of week, waiting times, hand-unloads, seasonality, temperature of goods and many, many more differing ways of calculating pricing needing to be taken into account in order to price jobs correctly. For one high-volume client, a 3PL may charge a flat $55 per pallet rate for anywhere within the city, while for another, they charge based on the % of the sales invoice value, and this % rate differs depending on where in the city the stock is going.
Rating/Pricing is generally the most complex aspect of a 3PL's operation, therefore ensuring their software can cope with an almost unlimited number of scenarios without manual work-arounds is paramount to the success of a 3PL.
The following are several examples of how a 3PL provider may operate, and what to look for within their offering:
eCommerce fulfilment via a 3PL:
If you are looking to have your eCommerce distribution fulfilled by a 3PL, it's vital they have strong integration capabilities with your shopping cart system (ie: Shopify, Magento, WooCommerce etc). 3PLs who perform well in this environment will be able to receive orders via API in real time, are generally capable of handling larger order volumes (500+ orders/day) with low items-per-order and typically have integrations into courier systems (NZ Post, Auspost etc), or shipping aggregators such as Shippit or Sendle.
If you have a high number of SKUs, or many products which look similar, ensuring that your provider has barcode scanning functionality to ensure the correct products are being sent out is very important - nothing annoys clients more than finally receiving their order only to find they've received the wrong item.
We once heard a story of a company shipping out thousands of sports team scarves to members, only to discover they had shipped Netball scarves to their AFL supporters (both teams had exactly the same name...). These kinds of issues can be alleviated through barcode scanning to confirm the correct product is being shipped.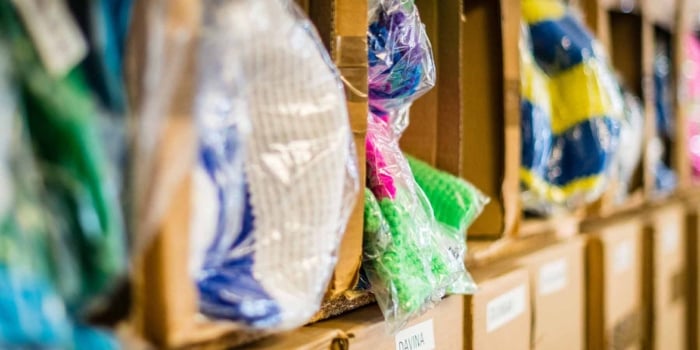 Distribution centre fulfilment through a 3PL:
Distribution Centre (DC) fulfilment is vastly different to eCommerce fulfilment. In this industry, very careful attention must be paid to Expiration Dates and Lot Numbers. Coles, Woolworths and all other major retailers in the food space have incredibly strict processes around expiration dates, so picking a provider who utilises technology to ensure they are shipping the correct product batch is vital to avoid rejection.
Orders to distribution centres are much larger, often full truck loads of pallets on one order. Some 3PLs may also provide services to aggregate multiple products onto a single pallet for smaller top-up orders placed by the DC, so it is important to evaluate your requirements prior to selecting a 3PL to ensure they can meet all needs. Also, time-slot bookings for the delivery are an essential aspect here, meaning it's often wise to work with a 3PL who can provide both the warehousing and transport functions to ensure on-time delivery to the DC. Splitting these two functions can add complication, as coordination is now required between two outsourced parties for every order.
From an integration perspective, EDI is still dominant in the DC space. If you are using SAP or other enterprise applications internally, you'll most likely require very tight 2-way integration with both the 3PL, and also your customer (Coles / Woolworths). You may also require the 3PL to be directly integrated with these providers so they can send Advanced Shipping Notices (ASN's) directly to the DC prior to delivery.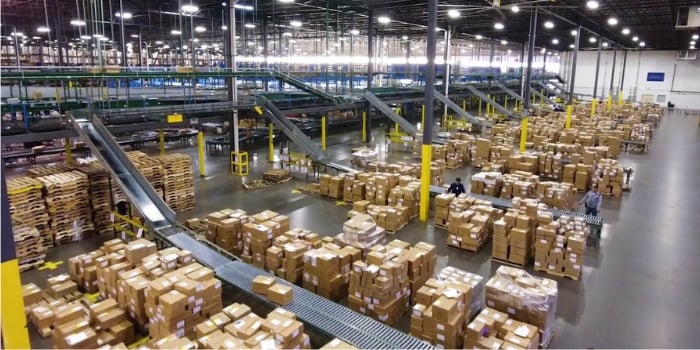 Overflow warehousing with a 3PL:
Overflow warehousing is common in the build-up to Christmas, in which a manufacturer may need to produce a very large amount of product which can be temporarily stored at a 3PL's facility, then rapidly delivered into DC's (or returned to the manufacturer's own warehouse) at the correct time.
3PLs can often be hesitant about providing large amounts of overflow storage. The problem is that it is entirely seasonal, and once it leaves the warehouse they're left with empty bays and therefore heavily decreased revenue. In general, 3PLs favour working with clients who provide consistent storage year-round, variation is the enemy as they look to maximise their warehouse utilisation, but not overflow themselves!
As in/out order volumes are typically low (but may be contain a very large number of pallets when they do occur), integration for overflow warehousing is generally far less of an issue than it is for eCommerce or DC Fulfilment. As stock is normally bought in fairly consistently as it is manufactured, a simple CSV file can be provided each time to create an inbound order. On the outgoing side, often the Distributor or Wholesaler themselves will handle the EDI requirements with the DC themselves, or simply place an order manually for the stock to be returned to them at the correct time.
For overflow warehousing key things to look for are operators who can offer very low bulk-storage prices, and are happy to provide this "seasonal" storage with little risk of the stock being returned early. Be weary, as overflow work is temporary, if an opportunity comes along for the 3PL to store and pick/pack stock for another client, you may find they're soon calling you advising they can no longer provide storage.