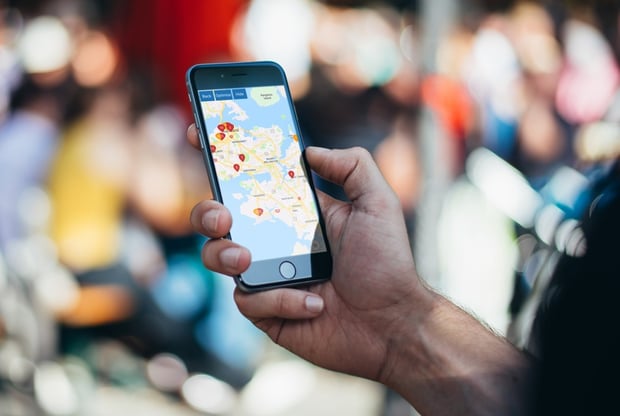 It's a perpetual problem in transport logistics for both the driver and the customer. A drop-off location or store may have several delivery points for the one building, the street address in maps might not be the entry for deliveries, a single customer may have several addresses entered in the system from various orders, or a single address may have the company name recorded under several different names.
The wrong address can cost time and money, with deliveries being sent to the wrong address or incorrect entry point— and also make your admin difficult when it comes to consolidating customer information.

Most WMS/TMS systems will allow different street addresses to be recorded for the same location multiple times, which allows you to enter orders and consignments with varying details into your system. However, this then creates a problem when assigning a delivery address, you then have to guess which address is accurate.
The wrong address headache
You could take hours to comb through the system to combine them together, however in many systems that means future customer files will no longer import (or, when they do import, they'll immediately create copies of all the addresses!)
Many 3PLs implement a manual workaround for this issue, working through manifests by hand to apply codes to each address, or adjusting the addresses prior to importing in order to prevent duplication from occurring.
For example, Romeo's food may be in the TMS as
Romeo Food
Romeo's Foodland
Romeo's Foodland Lockley's
Romeo Food Delivery
plus another 38 combinations...
In most systems, when this happens you end up with 40 different addresses and a big headache.
The solution: Address Strings
At CartonCloud, our software is designed to make life easier, which means no more address headaches! Our TMS Address Strings feature acts like aliases for the real address, allowing you to assign multiple addresses to one customer in the system, and override the addresses on incoming orders with the correct address you want to use.
A client might provide a manifest which says simply: "Lockley's Foodland Fulham". The first time CartonCloud sees this, an operator is prompted to enter in the full address details - however after this point the system knows that if it sees "Lockley's Foodland Fulham", it can use the full address the operator entered last time.
See CartonCloud's Address Strings in action here:
With Address Strings, your system can also identify and match customer address information to populate sales orders with incorrect or incomplete information. If you already have the correct address in the system, incorrect addresses that come in can be assigned as an address string and the correct address will be allocated.
In CartonCloud, the system can identify and match addresses entered, even when there may be missing elements or incorrect information.
See our Address Strings Knowledge Base article here for more information.
Want to know more?
See how CartonCloud can revolutionize your business, streamline your operations and let you scale up your business. Book a FREE DEMO with one of our team today.