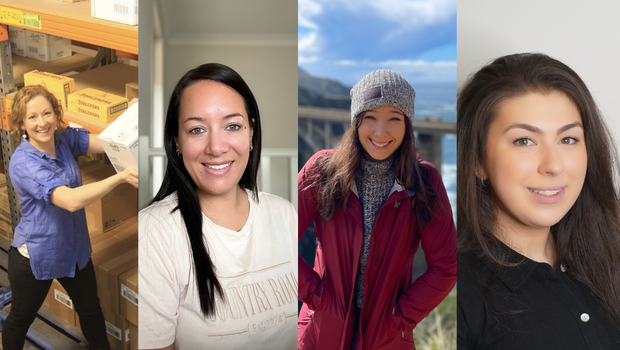 We're celebrating the diverse roles and role models of our industry this International Women's Day, joining four inspiring industry leaders as they share their stories, career highlights, and plans for the future.
We're proud to work with businesses of all sizes and services across the logistics sector — and by far, the best part is the people we meet along the way!
Meet Chill Refrigerated Logistics Director, Lauren Wade, who last year launched a female-only recruitment and training program for truck drivers in New South Wales; ODW Senior Business Analyst, Hannah Gates, navigating business opportunities and success for their end-to-end distribution centers across the United States; CartonCloud's very own Implementation Consultant, Jenna Ratcliffe, who uses her in-depth industry knowledge to support logistics companies to grow and expand; and Two Steps Forward Logistics Managing Director, Rebecca Elrachkidi, who built her own business around inclusivity in order to support more women to take on careers in logistics.


How did your career in logistics begin?
Lauren Wade
Director, Chill Refrigerated Logistics
You could say my career in logistics really started at the ground up. I studied Communications and Business Management, and it was around that time that my brother Andrew and I saw an opportunity to start Chill. Back then it was solely a business hiring out mobile cool rooms, and with limited resources we grew the business to begin offering cold warehousing and cold transport. We have had to achieve this by actively being very hands-on; with our own trucks and drivers and a high level of quality control.

Hannah Gates
Senior Business Analyst, ODW Logistics
After majoring in business management with a focus on MIS/supply chain, I started as an intern in a warehouse. By working on the floor and with the management team I learned the basics of logistics. That opened the way to an inventory supervisor position, then inventory manager, then operations manager. Today I'm a senior business analyst with ODW Logistics working to deliver value to our customers.

Jenna Ratcliffe
Implementations Consultant, CartonCloud
I started at my first logistics job at 20. My dad was a truck driver and there was a Logistics Administrator job going at the company he worked at... he always had great things to say about his company and the people he worked with so I thought I would give it a go. I absolutely loved it, I really enjoyed both interacting with the customers and the warehouse staff, and spent the next 10 years there progressing to a number of supervisory roles.

Rebecca Elrachkidi
Managing Director, Two Steps Forward Logistics
My career in logistics began when I was studying my Bachelor of Business, majoring in Management. About a year into my degree, I realised I wasn't feeling fulfilled from my studies, so I took 6 months off to really find my passion in life. This is when I was introduced to supply chain management and inventory management through my workplace, and that is when I realised my true calling. I returned to university and completed a double major in Logistics & Supply Chain Management, and Business Management.
What has been the biggest challenge you've faced working in the logistics industry?
Lauren Wade
Personally my biggest challenge would be breaking down stereotypes of being a female in logistics, particularly in the early days working in the warehouses Truckies would arrive and ask me to get "the forklift guy" to unload their truck to which I had to explain I was in fact the forklift driver and yes I'm not a guy!

Hannah Gates
My biggest challenge has been the need to continually prove that I belong in the room and justify my input. I had the privilege of having a supportive mentor who helped me learn and grow in my role. However, I found that many external peers attributed my accomplishments to "inclusion" or "being a woman" in the warehouse, and discredited my work.

Jenna Ratcliffe
When I first started out I found the industry to be quite male-dominant, I found it hard at a younger age to gain respect and trust from both the customers and fellow co-workers from the get go, I would find I had to work hard for that. However, as the years go on I have noticed so may more females in the industry which I love to see.
Rebecca Elrachkidi
My journey as a graduate was the biggest challenge I faced in the warehouse and logistics industry. I entered my first role with an abundance of fresh and innovative ideas, and an extremely enthusiastic attitude to make a positive difference. I quickly realised that being a young woman who was new to the industry made it difficult to have my voice heard. These challenges paved my pathway to starting my business, Two Steps Forward Logistics. It was important for me to have the power to make a positive impact, and to open opportunities for other women who were in the same position as me when I was a graduate. I believe everyone has the potential to make a positive change, as long as there is someone out there to give them the opportunity.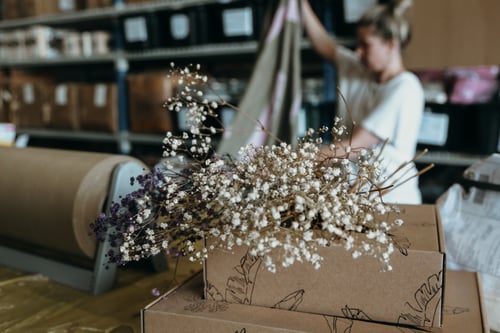 What is one ritual from your daily work routine you couldn't live without?
Lauren Wade
I can't live without making daily lists! In our business, it's imperative to multitask due to many moving parts. There is always lots on the go in my role, from accreditation to staff, sales and day to day improvements.

Hannah Gates
I rely on my daily cup of coffee. I'm normally on cup #2 by the time my computer boots up.

Jenna Ratcliffe
My handwritten to-do lists and notes! It might be a little "old school," but I always have a notepad beside me and write down absolutely everything.

Rebecca Elrachkidi
Planning – I can't emphasise this enough. This industry can be volatile at the best of times, with many supply chain disruptors that can be experienced daily. I believe it is imperative to be agile on a day-to-day basis, and the best way to tackle this is to plan. One saying that rings true to me is "failing to plan is planning to fail".


Can you discuss a particularly proud or inspiring moment in your career, and what impact do you hope to have in your industry in the future?
Lauren Wade
As a company, we have recently led the charge for more women in the transport industry, making a successful legal bid to the state's anti-discrimination legislation to give us the right to run a female-only trucking education program, and to help support the momentum for women in the industry. Driving of course is not the only role we want to encourage women to take up but it's an excellent starting point. Women only make up around 27.4% all of Australia's transport workforce– a figure I'm keen to change.

Hannah Gates
When I was working as an inventory manager, I was approached for the open operations manager position. I was still early in my career, and lacked the confidence to step into the role. I was lucky to have a manager who had faith in my ability and pushed me out of my comfort zone to take on new responsibilities and continue to grow. It was his leadership that inspired me to keep moving forward. I hope to someday be this same support for someone who needs the extra push to reach their potential.

Jenna Ratcliffe
I can't pinpoint an exact moment or situation however I know I feel most proud and inspired when my customers tell me how much I have helped them and their business. I hope to continue to help logistics companies improve their processes and encourage the women I come across within the industry.

Rebecca Elrachkidi
Starting my own business has truly been the proudest moment of my career. Taking the initial step was terrifying but has now proven to be my most rewarding career choice. Being a young female in logistics certainly has it's challenges which is why I am extremely proud of the example I am able to set for other women in the industry. If I can be a positive example for other young women to take the next step in their career, or to make a career change into logistics, my job is done. I believe this industry needs more female representation, and I hope I can inspire other women to take charge of their careers.


How do you think the industry can work towards greater gender diversity and inclusion, and what steps can be taken to encourage more women to pursue careers in logistics?
Lauren Wade
There is a significant shift underway in the transport and logistics industry, as a result of both the aging, predominantly male-led logistics workforce, and the need for businesses to implement a succession plan with career progression, more family-friendly rosters and new equipment, new technology, and procedures with adequate training and mentoring.
This can only be done with support and participation from all levels and inclusion is key to bridge the gap in gender representation within our industry.
We've been pushing our social content featuring female employees on our website and socials and even on the sides of our trucks. Making women the face of our organization to help dispel the idea that transport is a boy's club.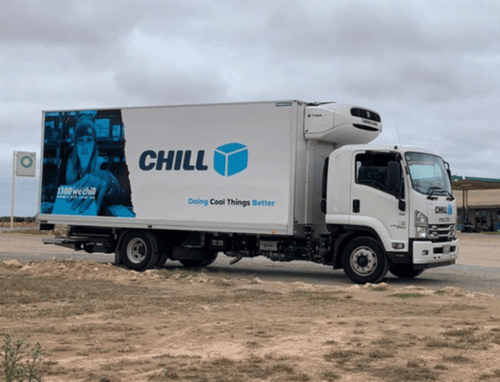 Overall, we have seen an increase of women in all 4 states we operate in (some up 50% in the past year over various roles) from Operations Management, warehouse staff and drivers which were all previously predominantly male. We are also particularly proud to support one of our female staff members who has recently become an independent director of the Supply Chain and Logistics Association of Australia which sets a shining example of females leading the way in the governance of logistics, championing collaboration, innovation and success.

Hannah Gates
Even in the short time I have been in logistics, I have seen many companies take leaps in gender inclusion. Everything from hosting "Women in Logistics" forums to providing feminine products in the bathroom. I truly believe it's the little things that add up. My biggest piece of advice for companies is to keep your arms open— logistics can sometimes feel like a men's club, and it can be difficult to foster a sense of belonging.

Jenna Ratcliffe
The logistics industry is quite a hands-on industry which I think can often deter women with industry knowledge and experience from pursuing their career once they have a family.
I know in the past I have been forced to move on from companies that have not been flexible or offered any opportunity for a better work-life balance. I think if companies were to offer benefits such as access to child care or flexible work arrangements such as remote work and flexible scheduling this would allow qualified mothers to play more of an active role within the industry.

Rebecca Elrachkidi
I think the most important step to generating greater gender diversity is to provide more education and training for women in logistics. International Women's Day is an amazing way for women in logistics to help celebrate, recognise, and promote the industry. It allows us to express the positivity of our experiences and spread the word of how the industry has benefited us. Promoting success stories and articles through social media can encourage others to learn more about the industry and explore their pathways.
Training is also another great way to increase gender diversity. Having female-friendly training opportunities will encourage more women to participate. It can eliminate the feeling of intimidation and make them feel more comfortable being around other like-minded women.
The more light we shed through campaigns such as International Women's Day, the more we can encourage women to pursue a career in logistics.


Want to see more stories?
You can check out some other great stories in our case study library here, showcasing success stories from our CartonCloud customers across the globe.
Want to know more about CartonCloud? To learn more about our software and how we can help you take your business to the next level, simply hit the link below to fill out a form to request a free demo call.