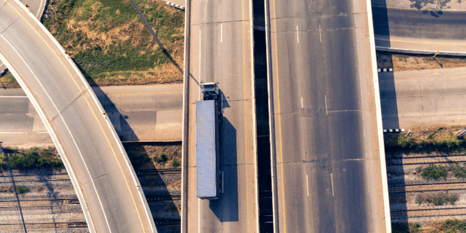 With changes in consumer behaviour and expectations come the inevitable changes to the logistics industry, to meet the expectations of our customers and their end customers.
Omnichannel fulfilment may have been the buzzword of 2021, but in 2022 it is becoming a necessity for many logistics providers. Omnichannel fulfilment refers to the convergence of multiple channels for ordering, delivery and pickup; which is fast becoming the new norm across many areas of consumer and wholesale engagement.
For the logistics network, this means providers must be able to accept orders from a number of different ordering touchpoints platforms (multiple online platforms and in physical stores), and also account for or provide a number of different ways for the product to be delivered to the customer or end customer. This includes data input to sales orders from a range of sources, to your WMS for optimized picking, packing, and dispatch, as well as optimised transport and delivery of items to a range of physical centres and touchpoints, including pick up in-store.
This means having a strong network and effective data flow, to ensure all data is captured, accounted for and optimised for the most efficient order fulfilment.
The rise of omnichannel
This article by McKinsey & Company, "Omnichannel shopping has become the new normal for almost all consumer products and is likely to remain so for the foreseeable future."
The ultimate goal for those selling to consumers is to provide a seamless, holistic consumer experience where they can have multiple engagement points with the consumer, offering their preferred engagement to buy and receive their goods.
For logistics providers, this means having the ability to seamlessly integrate with a number of platforms for automated order input, streamlined workflow for optimised fulfilment, and accurate invoicing. They need the ability to accept data from their customer's preferred platforms and software, process this data accurately, translate into optimised warehouse and delivery workflows, and seamlessly provide order updates to their customer's platforms, with an automated invoice that tracks and calculates all rates and charges.
It should be streamlined, accurate, resource-efficient and timely — while providing the greatest customer service possible, to meet new customer expectations.
How to optimise your logistics management for omnichannel fulfilment
To effectively offer omnichannel fulfilment, you must;
Accept orders from multiple channels
Optimise warehouse and transport order fulfilment to save time, costs, and get the most from resources
Connect seamlessly between your WMS/TMS or with other logistics providers
Provide updates on order fulfilment to your customer's preferred platforms
Automate accurate invoicing that captures all charges and rates.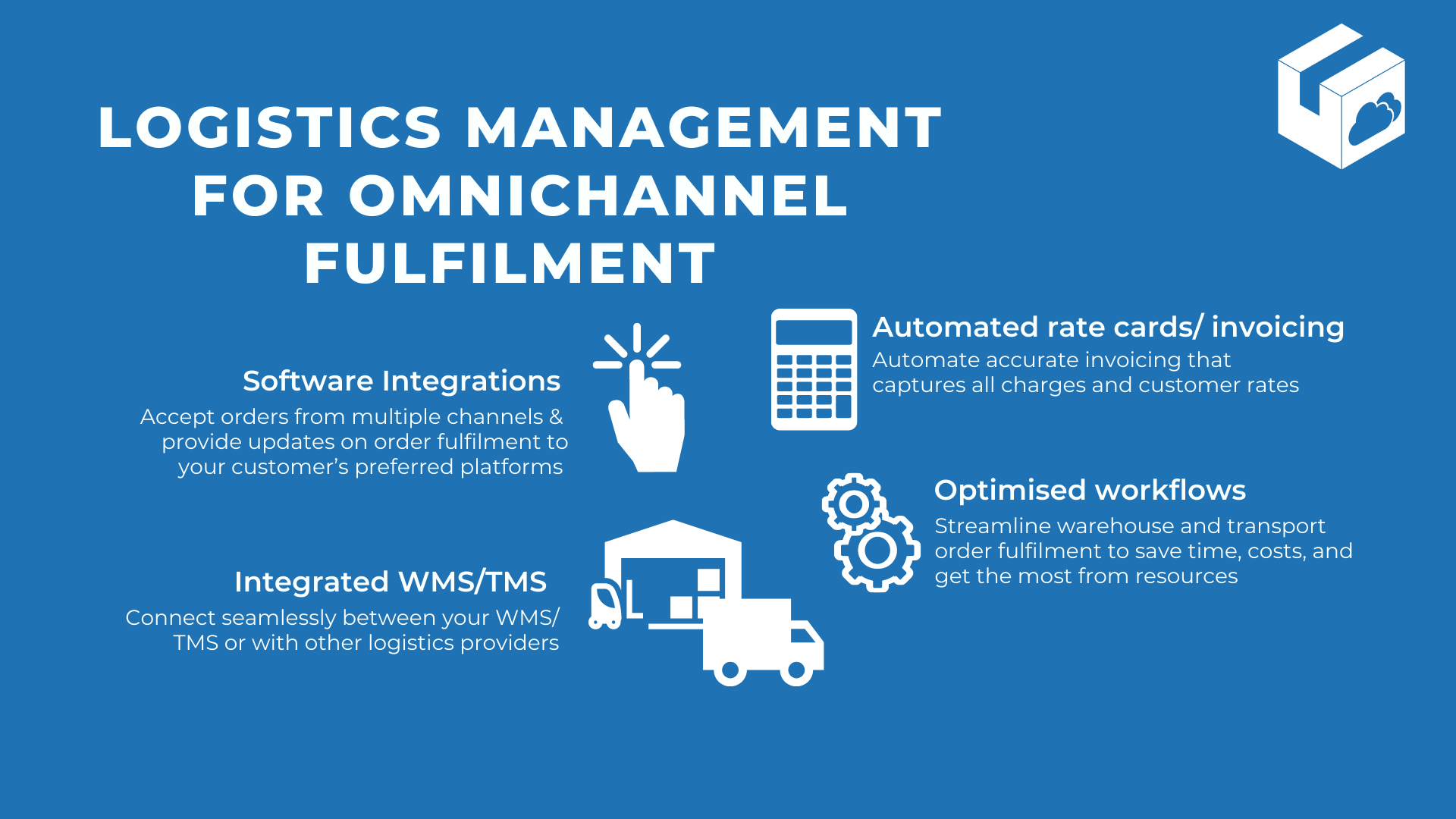 Identifying the right mix for your business
With multichannel ordering and fulfilment, things can get confusing quickly. Software integrations allow seamless data flow for accurate data. Explore CartonCloud's range of software integrations for accounting (including Quickbooks, XERO and MYOB), online ordering (Shopify, WooCommerce, and more), and other specialty software, to enhance your operations and streamline your workflow.
Fine-tune your fulfilment
By seamlessly connecting all of your business applications, systems and processes, you have more actionable data to understand and engage with customers, satisfy their needs and offer a unified experience.
CartonCloud software is designed for the cloud to ensure data is always up to date. You can also connect data across various providers if customers are engaging geographical 3PLS for regional distribution (you might outsource to one warehouse in Vancouver, which will service the city and the snowfields, another in Calgary covering the Rockies to the Prairies). CartonCloud Link allows secure and seamless data flow for consignments and orders between two companies using CartonCloud.
Omnichannel for 3PLs
For 3PLs providing full stock storage and order delivery services, ensuring seamless data flow from omnichannel ordering platforms is key to meeting customer expectations. Online ordering platforms (such as WooCommerce, Shopify or customer ordering for bulk products) can be integrated to CartonCloud, to automate the data entry process, and automatically generate accurate sales orders for picking and packing— saving time and increasing accuracy.
With a fully integrated WMS/TMS like CartonCloud, you can also streamline your order fulfilment from warehouse to transport with ease and accuracy, to complete the ordering cycle.
For 3PLs engaged by a single customer to store and supply stock to a certain local region, ensuring products are restocked in time and delivered to each location relies on accurate data input and operations that can identify restock requirements for multiple locations in advance. Ensuring warehouse inventory data is up to date at all times is crucial for customers engaging 3PL providers.
Managing returns with ease
Customer service and omnichannel shopping has also increased customer expectations to have the ability to return goods (based on each company's return policy). This means you need to ensure your warehouse management system can handle returns and keep your inventory, accounting and customer records up to date.
CartonCloud warehouse management software provides a simple returns workflow, enabling you to process return orders with ease, and keep your warehouse in order. This flow ensures you have the charges captured, and you can quickly and accurately update your inventory records to restock the item.
Want to know more?
If you're looking at expanding your logistics operations to include omnichannel fulfilment, or add additional services, contact our friendly team for a FREE DEMO and see how CartonCloud can help you grow your business.