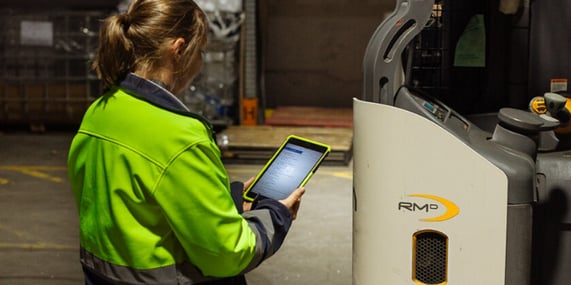 We're always on the lookout for ways to reduce manual data entry or remove it altogether, to save you time and increase data accuracy. With CartonCloud Link, you can seamlessly share and automate data between two operators who are both using CartonCloud.

This means you can easily send consignment notes, sales orders, status updates, PODs and more — so you can ensure your data is correct in each location, and both operators have the right information. It also makes invoicing a breeze, allowing you to automate flows to generate your invoicing based on POD receipts or other actions.
CartonCloud Link is ideal for companies seeking WMS-WMS data integration, WMS-TMS (or TMS-WMS), as well as TMS-TMS. You can link your account with any operators you use, who are also using CartonCloud.
Open up your opportunities of on-forwarding freight to new locations, expanding your warehouse capacity with 3PL or using another warehouse provider, or start offering full-service logistics to your customers with contracted providers. With CartonCloud Link, you can stay on top of operations, reporting and invoicing with ease.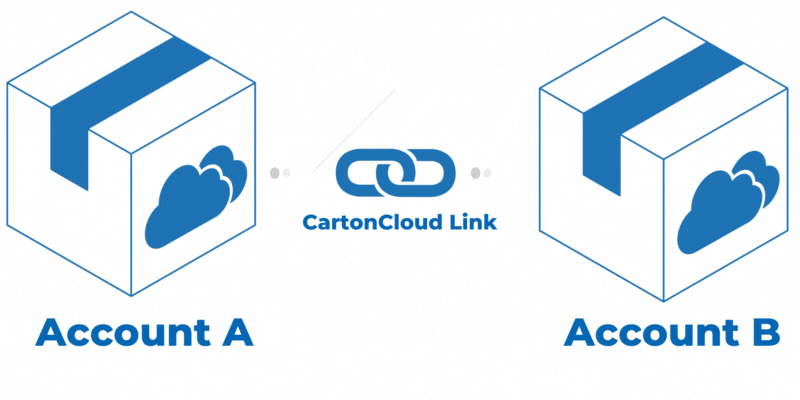 Take a look at how CartonCloud Link works in this Example Use Case:
"Red Transport" and "Green Transport" both use CartonCloud.
Red Transport also use Green Transport as an on-forwarder for deliveries to some areas.
After setting up CartonCloud Link, Red Transport has the ability to automatically send consignments across to Green Transport's CartonCloud account by allocating their own Consignments to a delivery run named "Green Transport". They can even streamline their warehouse to transport unit mapping, with greater rates accuracy, and a single invoice.
Once Green Transport delivers these consignments (using the CartonCloud app and sign on glass for paperless processing), the ePOD is automatically attached to Red Transport's consignment records. The delivery status is updated automatically and the consignment is now ready for invoicing by Red Transport. Red Transport has automated their invoicing to be generated as soon as the ePOD is received, which means as soon as the delivery is made, they have their invoice ready to go.
It's as simple as that!
Save time on data entry with CartonCloud Link
CartonCloud Link creates a data sharing integration between two separate CartonCloud accounts, allowing you to seamlessly share and send data between the two accounts, slashing admin time for both you and your partnering operators.
What's more, it also means you can streamline specific data between operations; for instance, using automated Warehouse to Transport product unit mapping to easily generate consignment notes with correct rates.
Increase accuracy
Ensure you have the information you need when you need it. Track order and delivery status, and receive automated status updated to ensure nothing gets missed.
Simplify Invoicing
Get ahead of your competitors with faster reporting on order and consignment updates and simplified invoicing. With seamlessly linked accounts and paperless POD collection, you can easily access your ePODs, with driver information and delivery statuses.
Customise your CartonCloud Link
We know every business is different, which is why CartonCloud Link is configurable, based on your requirements. Our support team will work with you throughout the set-up process to ensure you can easily send data and receive jobs from the operators your need to.
Whether you want to send a consignment or warehouse order, we've made it easy with this feature. Once linked all you have to do is select the receiver account in your workflow and CartonCloud will take care of the rest.
If this is something that you think might benefit your operation please contact our support team.
Make your life easier and streamline your workflow across your wider network through CartonCloud Link. If you have companies in your network who are not using CartonCloud, let us know who they are and you can earn a finders fee! Submit their details here.
Your Customers will love CartonCloud Link too!
Having your wider network utilising CartonCloud with linked accounts is a huge advantage for your operation and your customers. You no longer have to pick up the phone to check consignment statuses, wait for paper proof of deliveries, or spend hours manually processing orders, stock reports and invoices.
Want to know more?
Get in touch with the tea today to learn more about CartonCloud Link — or, if you're looking to try CartonCloud for yourself, ask for your FREE Demo today.
Want to Link with your partners?
If you have companies in your network who are not using CartonCloud, just submit their details here.