Welcome to the CartonCloud Games, our company-wide competition designed to test our software — and test our team's speed, skills, and setup across warehouse management, transport management, and integrations.
Logistics is a multi-faceted industry. Getting each shipment delivered on time and on budget requires accuracy, optimization, teamwork, and the right tools for the job.

So this year, we set a challenge: end-to-end order to delivery in only a few hours. Each team was to set up a new tenancy and customer in CartonCloud's WMS/TMS system, input warehouse locations, stock, and rates, set up transport zones —and then pick, pack, deliver, and invoice the orders — all within a few hours!

Depending on the system, setting up some WMS/TMS software systems can take anywhere from 2 weeks to a few months. We set out to prove how easy and fast our powerful, integrated WMS/TMS software is to implement and start using — putting our team and software to the test!
Let the games begin!
The 2023 CartonCloud Logistics Software Games
Logistics software, built by logistics people
We live and breathe our customer success, and sometimes this means quite literally putting ourselves in the shoes of our customers!

We're logistics people too — something that sets us apart from our competitors, allowing us to provide expert advice and support to our customers. Our onboarding and support team have years of experience in the logistics industry, from the warehouse floor to dispatch management and behind the wheel — however, not all of our team are from a warehouse background.
Our Marketing, HR, finance, and some of our developers have joined the logistics industry through CartonCloud, developing their knowledge through customer site visits, industry experience, conferences, expos, and other learning opportunities.
Given that our mission is to be the easiest-to-use logistics WMS and TMS software system on the market, with our powerful features built to let you grow your logistics operations with ease and fast ROI— we asked ourselves; could we take people who are not working each day in the warehouse, and get them to set up a WMS/TMS tenancy, with stock, order integrations, and rates — and then pick, pack and deliver an order— all within just a few hours?
Testing CartonCloud's fast implementation & intuitive user design
At our annual CartonCloud Back to Base event this year, we hosted the first CartonCloud Games, where we challenged 60 team members to step up a new account and complete 5-6 orders per team, based on a fictional customer scenario, to be completed in 3 hours or less.
The CartonCloud Logistics Software Challenge
Meet Bruce. He needs our help. His warehouse had a disaster, and they needed recruits to step in and help them with the day's orders.
"We need your help! Our customers are calling, we have orders waiting to go out and no way to manage them. We have CartonCloud, but we haven't set it up yet, can you do it for us?"
Our Mission
The result
In a few short hours, the teams had set up tenancies, customers, and products within the system. Warehouse locations were added based on the physical setup of the warehouse room, barcode information, expiry dates, and warehouse rates were entered, and transport zones were set for delivery rates and driver allocation. Each team member then picked their own order using our intuitive mobile app — and once all orders were picked, they were dispatched for delivery.

Using the mobile app, the teams navigated to the delivery address to find our CEO Vincent waiting to sign the ePOD, triggering the invoice to be sent. All in under 3 hours.

What's more, if you do run into any questions or need a bit more guidance along the way, you can access CartonCloud Help to search for step-by-step guides, feature information, troubleshooting steps, how-to videos and more.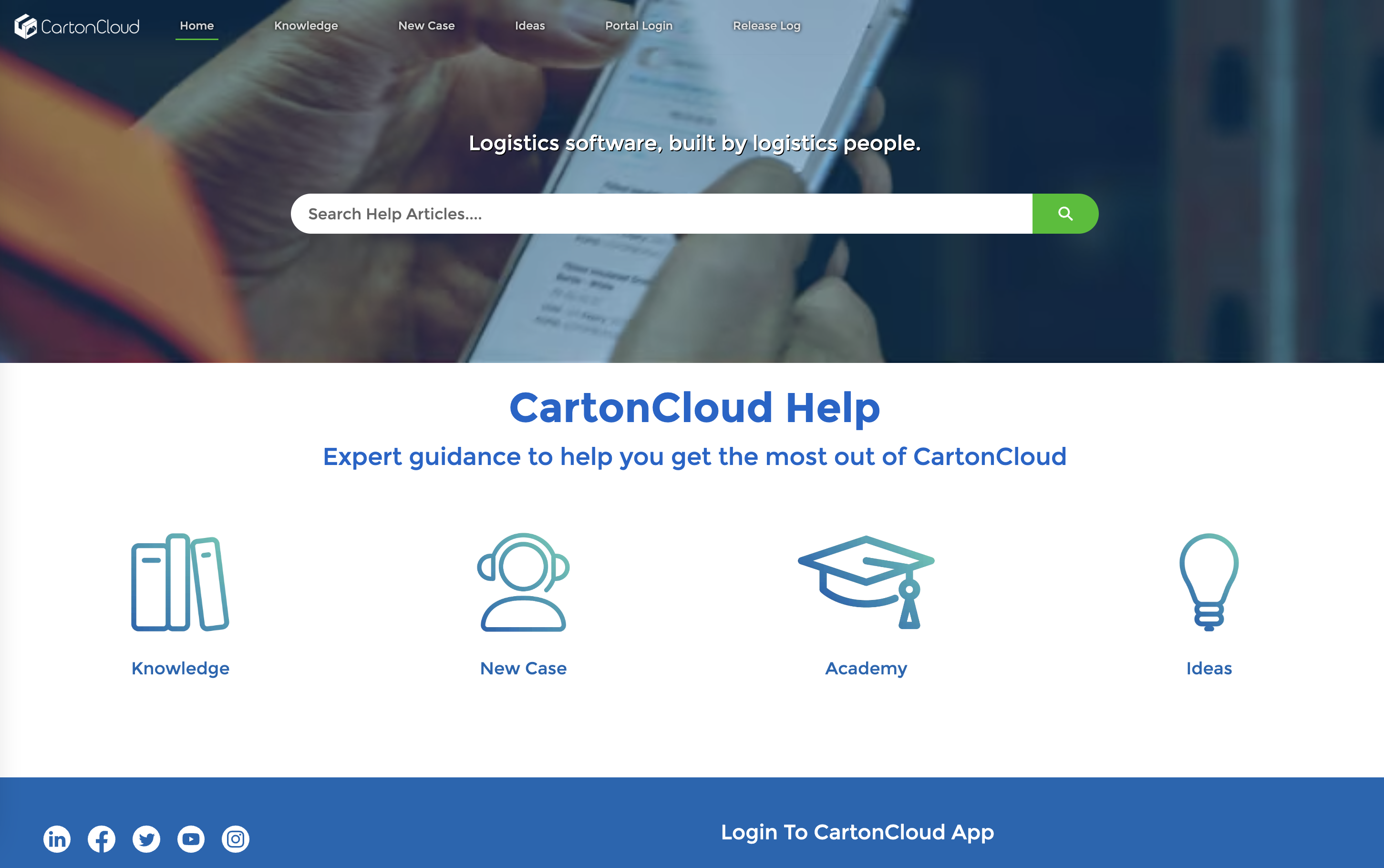 Want to know more?
On each step of our end-to-end logistics software challenge above, we've included links to our CartonCloud Help articles — so you can explore each step in depth and detail. If you're ready to revolutionize your team and your operations by bringing on CartonCloud, reach out to our friendly team via the button below, to request a free demonstration of the software!
Book your free demo today and start seeing warehouse and transport ROI faster.