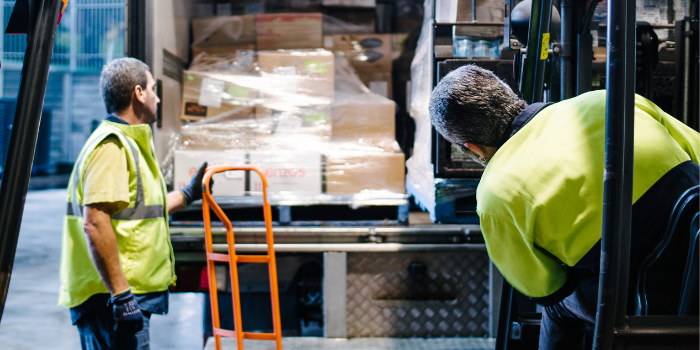 Cash flow is vital to businesses of all sizes in the transport and warehouse industries.
If every one of your customers paid you today, imagine what your business could achieve.
The extra cash you now have access to could help you grow your warehouse operations, invest in more drivers or help safeguard your business against unforeseen expenses.
The reverse is a different story. Delays and blockages to cash flow are a handbrake on business growth.
Because it's so intrinsically tied to cash flow, the way your company manages transport and warehousing represents a powerful opportunity for your business' financial health.
By investing in the right tool and making your warehouse and transport processes optimal, you reduce operating costs and ensure you always have cash in hand when you need it.
Modern Cash Flow Solutions For Modern Economy
It's 2021 and hours and minutes are worth just as much to logistics businesses as dollars and cents.
But many businesses just don't understand how essential a healthy accounts receivables ratio is for competing in today's economy.
CartonCloud empowers 3PLs to invoice faster and get paid faster too. This helps you access the money you are owed and build value.
Healthy cash flow will give your business an edge over your competitors because the coin will be right there on hand when you need to spend it.
You will also save time and money in chasing customers for payments and constantly discussing payment plans and queried invoices.
It's about reducing payment timeframes from weeks or months down to hours and days.
Technology in the transport and warehousing industries has come a long way and automation has enormous potential to apply cash flow benefits.
How To Improve Cash Flow? Just Automate Your Entire Invoicing With CartonCloud.
Here are six ways CartonCloud's automation can help boost cash flow.
Flexible charging options - we have a wide range of charges that can be configured to calculate automatically, from pick and pack to storage to delivery and fuel levy, we can have all of your charges setup and ready to go, however you choose to charge, to make sure you don't miss any fees.
Customer specific and shared rate cards - do you have multiple clients on the same rate? Create one rate card and link as many clients as you'd like. Or have the flexibility to link many customers to the same rate card. Either way, it makes it easier to ensure you have the right rates for your customers in an easy to manage structure.
Accounting integration - have your warehouse and transport management system integrated directly into your accounting system so that all of your invoices are created automatically and synced between the two systems, removing the need for any manual data entry.
Automated invoice generation - setup your invoicing period as a default setting or on a customer by customer basis to have all the work you have done automatically added to the correct invoice, with the system double-checking any orders or consignments that haven't been invoiced to eliminate any revenue leakage.
Supporting documentation - the key to cutting down on customer queries regarding invoices and dragging out payment terms disputing or questioning charges is providing them with all of the supporting documentation to explain the invoice right from the start. CartonCloud automatically generates a detailed report to send along with the invoice that breaks down all charge calculations so your customers know they have been billed correctly and attaches all supporting PODs.
Online portal - give your customers 24/7 online access so they can view all of their information online, including easy searching for all orders or jobs on an invoice to see full history and tracking to answer any questions they may have.
Automate Invoicing
Carton Cloud allows businesses to automate rates for both WMS and TMS onto a single invoice.
The single invoice is then pushed into Xero or MYOB and then emailed to your customer with your invoice as well as an Excel sheet breaking down how charges were calculated.
Automating this process means you invoice faster and get paid sooner.
To find out more about how CartonCloud can streamline your warehouse, click here.
To read more on our Transport Management System features, click here.