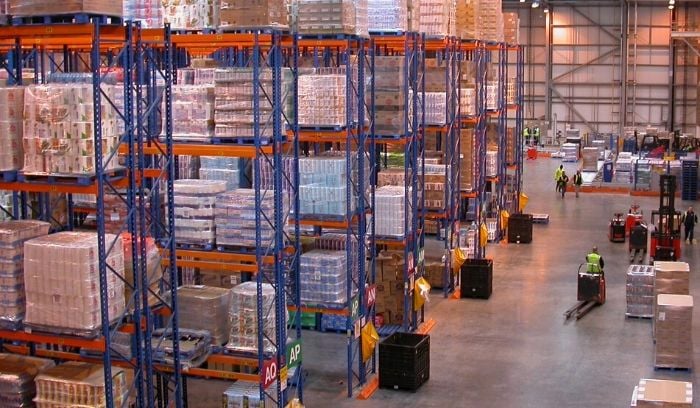 We're not the only software platform out there for national and international freight movements, but where we pride ourselves is simplicity. There is little value in a complicated distribution system where employees are frustrated, if the purpose of such a system in the first place was to enhance productivity.
There are headaches out there with software systems. This is typically where a small operation takes on a software package which was built at the core for a large operation.
So in today's post, we're going to detail why we're the best alternative to companies like CargoWise for operations which are small yet growing.
Let's jump right in.
1. Easy order tracking
It shouldn't be hard for your customers to track their orders online. You don't want the phone ringing every 17 seconds with another customer requesting an update on their freight status.
It leaves us scratching our heads why some companies make their systems complicated for the end user. They make customers log in and navigate through various tabs before finally finding the right field. This creates frustration for them and they are likely to simply call up your office line, thereby negating such benefits.
2. Simple inventory stock-takes
We've kept this feature very simple. Need to know how much inventory is in your warehouse? CartonCloud does this very easily. You can customize this as deep as you'd like to go too.
You'll get a visual on your unit counts, number of pallets, in-bound date(s) and locations. Plus, if you store freight in a 3PL, you can see numbers at a glance without logging into their system too.
3. The dream for total beginners
Let's face it - most people performing picking, packaging, putaway or loading freight aren't the most computer savvy. They need things to be easy, simple and quick to learn. That's what CartonCloud is.
We've done away with the complexities of other systems. Our system for them can be run on a mobile phone with big buttons, easy to read information and can be learned in a couple of hours. Ideal for new-starters!
4. Custom storage and freight charges
While we're simple, we've got some really advanced features under the hood too. Let's say you have a range of freight types - from housing gutters to normal pallets, to odd-shaped cartons and super-small items like jewellery.
You can allocate custom pricing for each unit type, plus discounts for high volume customers. No more guesswork or confusion for the admin teams. The same attributes can be applied to pick and delivery including distances from base and fees levied automatically for hand-unload instead of pallet drops.
5. Keep it in the cloud
Running a software package in the cloud has many benefits. Again, let's keep this simple.
Immediate data feeds is the immediate benefit, as are regular updates. Plus there is no capital cost for installing expensive in-house systems as you can run everything from your existing IT.
And if you've got more than one site, they can also see your inventory and freight data in real-time.
6. Consignments that flow
Many of our customers had huge headaches with consignments. Freight would go missing as would paperwork. Commonly you were reliant on human-knowledge to manage consignments.
With CartonCloud, our systems creates end-to-end flow with your consignments. You just need to enter in the shipper, consignee and the type of freight. You can then add additional documents straight from a mobile phone with document uploads, such as dangerous goods information.
Next steps
For small and medium warehouses needing automation, then software is the solution.
And what you'll want is something easy to learn while taking out the day-to-day headaches from your operation.
Best part- we're all in one. That is - transport and warehousing combined.
If you're ready for a valuable upgrade, then CartonCloud has you covered.