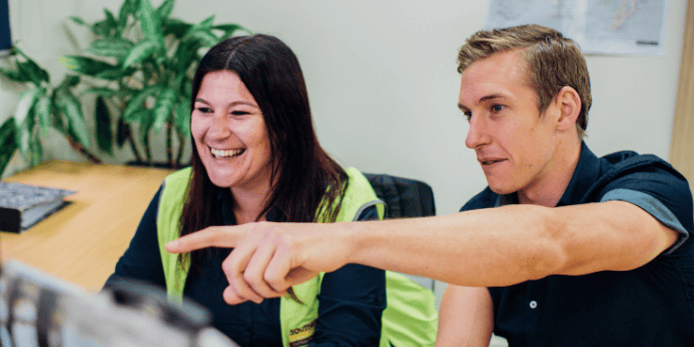 When choosing a software partner for your business, it's essential to consider what customer support you'll get.
That's because Transport Management Systems and Warehouse Management Systems are technical pieces of software and it's an important investment for your business.
A software partner should have a customer support program to help their users get the most out of the technology and the most bang for their buck.
If a software partner doesn't offer comprehensive and local customer support, that's a major red flag. As everybody in logistics knows, it is what companies do when things don't go according to a plan that matters the most.
That's because you and your staff are most likely going to have a lot of questions as you implement the software with your business.
When you run into a problem with your software, you need to contact a support team.
If you can't log in to your product, you need to contact a support team.
If a feature isn't working or you've run into a bug, you need to contact a support team.
These questions need to be answered quickly so you can get on with running your business and get the best value out of your software product.
Poor customer support will hold your business back and cause frustration among your staff using the new software.
CartonCloud is built on customer support
CartonCloud was developed precisely to streamline logistics operations.
From automating data entry to scan-picking products with your mobile to allocating delivery runs, it's a software product designed to make complicated logistics simple.
But we understand there will be a learning curve for you and your staff to get the most out of CartonCloud.
Close local support ensures the platform is integrated efficiently across a business.
The built-in Knowledge Base has loads of tutorials covering everything from Setting up CartonCloud to standard operating procedure and troubleshooting to integration and automation guides.
One of our clients described the Knowledge Base as a live source of how to do things for their operators and was essential during the onboarding process.
You can also use the search bar to enter a question and a list of related guides and how-to pages will be displayed.
If this does not solve your issue, CartonCloud's local support staff are on hand ready to respond to your specific requirements and where necessary escalate them to our local developers.
CartonCloud was designed with one primary goal in mind – to improve the lives of our customers.
Our customer support framework ensures you and your team get the most out of the product every day and on every job.