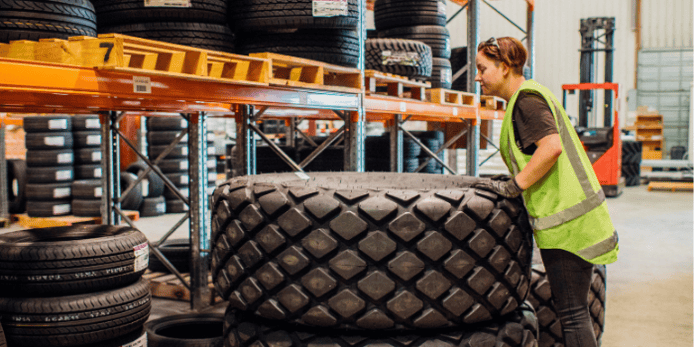 Purchasing logistics software can be a daunting business decision and a big exercise in trust.
You want great third-party logistics (3PL) software to act as an extension of your supply chain team and save you money through efficiencies, agility, and technology.
While it's a significant business decision, it's important not to be overwhelmed by the procurement process. Yes - there is a growing range of 3PL software providers in Australia and New Zealand and many players means a big variation in the service offering.
So the best way to approach it is to ensure you're in control of the process by educating yourself on what the 3PL software provider should deliver.
If we were in the market for 3PL software, here are the must-haves we'd be looking for to ensure the investment is worth it.
1. Wide-ranging 3PL Specific Features
Just because something is called a warehouse or transport management system doesn't mean that it has been specifically designed for a logistics company. The 3PL software should come with a suite of features to make the business run more efficiently and allow you to provide better customer service. We'd expect it to automate rating and invoicing and automate all of your business logic to allow you to be as efficient as possible. The software should also offer a range of mobile applications to allow you flexibility and easy access for all users. Go into the procurement process expecting to be blown away by what your business can do with the software features.
2. Locally Owned and Operated
Never before has it been more important to back local jobs, businesses and products. Investing in local operations will help to make our industry more sustainable and ensure that you are receiving a product focused on the specific requirements of the Australian and New Zealand markets.
3. Extensive 3PL Customisation
A 3PL distribution business with dozens or even hundreds of clients will need 3PL software that can handle many different applications. Whether you are handling dangerous goods for one client, food and beverages for another and high volume eCommerce distribution for another, you want a one-stop-shop that can handle each application. Customers and their inventory come in all different shapes, weights and sizes. This makes rating and pricing generally the most complex aspect of a 3PL's operation, and one that has to be at the forefront of software procurement decisions. Seek out software that can effectively manage a huge range of scenarios so you can scale effortlessly and win whatever customers you want.
4. Cloud-based
Businesses should be able to run more efficiently without investing in expensive IT infrastructure like servers. Warehouses want to be expanding their workforce with forklift drivers and pickers, not in-house tech expertise. This is where a cloud-based system can really make a difference. It allows warehousing and freight systems to move away from physical and expensive systems and processes. You want to do more with less so check the software provider is cloud-based. Login anytime from anywhere from any device that has an internet connection. The way it should be.
5. Deluxe Customer Support
Everybody in logistics knows that it's what companies do when things don't go according to a plan that matters the most. That's why a world-class customer support program is important. Customer support needs to be available to help answer any questions staff have and quickly overcome any problems encountered. This support is crucial to get the most out of the technology. Make sure to ask about the customer support program in order to save a lot of headaches and frustration among your staff down the track.
Why Carton-Cloud?
CartonCloud was developed inside a Sydney 3PL company that had both 3PL transport and warehouse operations. The aim of CartonCloud was to build a warehouse management system with a transport management system integrated with it. We're 100% Australian-owned with local sales and support teams operating from our home on the Gold Coast. CartonCloud harnesses the opportunities of being cloud-based and because it was made by logistics people, it has all the features and customisation your business needs.
Give us a call today and we'll organise a free demo for you.