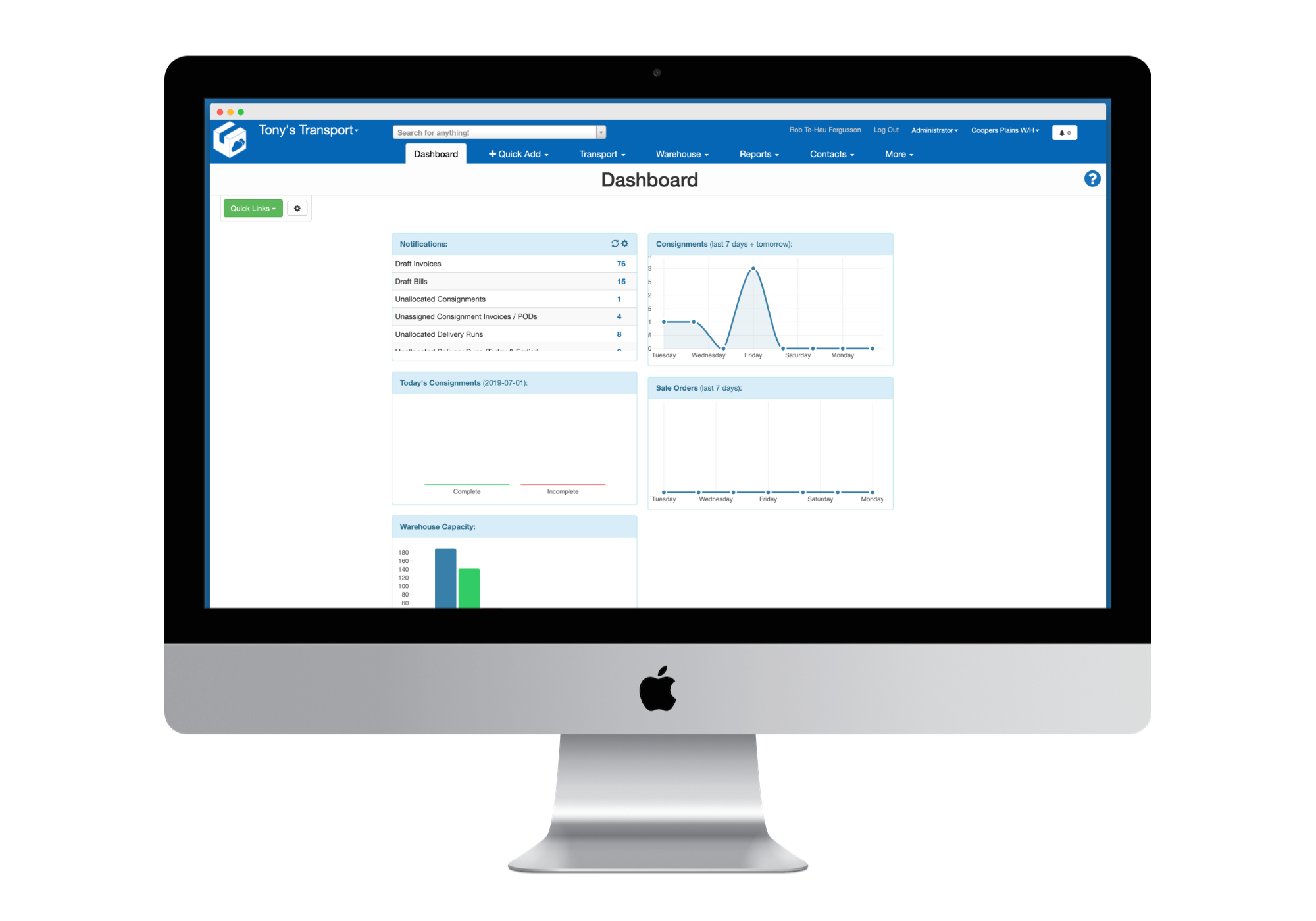 This is Part 2 of our article. You can see Part 1 here
In addition to this fundamental business model change, there are a number of technical advantages and disadvantages to cloud-based software:

Technical Advantages of Cloud Software:
You don't need to manage any servers:
While this may not seem like a big deal, self-hosted infrastructure can be both costly and, in some cases deadly for small businesses. While the up-front cost of purchasing hardware may only be a few thousand dollars for a small server, maintaining the hardware and software over time can be tricky and expensive, especially if the business lacks a resident IT expert. If a business-critical application stops working, how long will it take an outsourced IT company to respond and repair? Who is handling the backups? Where are they stored? How often are they made? If the server becomes infected with ransomware, is the backup up-to-date enough to avoid paying big dollars to the hackers? Who is running the weekly, or monthly security updates to prevent this?

With cloud, this is no longer your responsibility, this is on the software vendor to handle. As software vendors generally employ a large number of IT experts, updates, security patches and backups are things they've put a considerable amount of time and energy into developing. If you're concerned, it's good practice to ask vendors how they handle backups, and how long a recovery would take should something happen to their data. We have our policies [listed here]
Updates and improvements are generally provided free of charge:
Most cloud-based application provide updates for free during the contract period of use (weekly, monthly, yearly). This generally means the software will continue to improve without needing to spend more money. Xero are a great example of this. Since they started in 2008, they've released new functionality every few months which has made it easier and easier to run a small business.

Within warehousing systems, this may translate to new picking algorithms, enhancements to the way in which the mobile app works and/or completely new integration capabilities that didn't previously exist. CartonCloud had no mobile warehousing app until 2017, when it was released we immediately made it available to all clients at no additional cost and continue to release improvements [system-side every 2 weeks].
Accessible anywhere in real-time:
Being able to access data on-the-go is commonplace these days. While possible with self-hosted servers, businesses generally tend to shy away from allowing their internal systems to be accessed from the internet due to concerns around security. This goes back to point 1, by disconnecting their applications from the internet they can get away with servers which are not updated frequently.
Being accessible also means that many cloud-based application have mobile apps which make it easy to do things from a mobile phone. This is very rare on self-hosted applications, meaning typically users are restricted to desktop access.

In addition, cloud-based warehouse management systems generally provide client-side visibility (so they can see what is being stored in the warehouse without needing to call) which can save a considerable amount of time. API Integrations are also much easier with cloud-based applications. CartonCloud receives most warehouse orders via Email (extracting data from attachments using Parsers), FTP and API / EDI. Manually entering orders is relatively rare.

Technical Disadvantages of Cloud Software:
You must have an internet connection, always:
If you have particularly flakey internet, and have no way of improving this, cloud-software will be a painful experience as it generally requires a persistent internet connection.

If you do have particularly bad internet we recommend looking for alternative providers. While NBN is slowly being adopted and provides some relief, there are numerous other providers offering high-speed wireless internet solutions at prices comparable to ADSL. We recommend all businesses today have at least 2 internet connections. One primary, and the other as a backup in case the primary goes down (this could be simply tethering from mobile phones). The cost of having this second connection available in an emergency is generally far less than the loss of revenue incurred if orders cannot be packed because the internet isn't working. We have this ourselves in our office at CartonCloud. Two Wifi's, one which is our primary internet connection that is fast & costly, and the other which is slower, but allows us to keep working if the primary drops out - for $70/month the backup is extremely cheap when compared with the loss of productivity across our team that would follow a total internet outage.
When you cancel your account, you may lose access to your data:
It is commonplace in cloud software to disable / deactivate accounts once the client no longer wishes to keep them. This generally means that the data entered into the system is only accessible while the subscription fees are being paid. Many applications offer the ability to bulk-export all data so you may return at a later time, or to provide you with something which can be imported into an alternative platform.

When inquiring about a cloud-based warehouse management system, ask what data can be exported should the account be closed. In addition, it can be worth asking how long data is maintained even with the subscription being active. For example, if you continued to use the system for 10 years, would you still be able to access all data from 10 years ago?

At CartonCloud, while we provide access to all historic data while an account is active, we remove data after an account is closed. We do, however, have numerous bulk-export tools available for clients to export their data prior to account closure if they need it.
Calculating costs may be difficult:
While it was common-place in desktop software to charge a one-off fee, or a per-user fee, cloud software can be charged in a variety of ways. For example, at CartonCloud we charge the warehouse management system on the number of Inward and Outward orders that have been created in a given week, rather than user numbers. Provided you know approximate order volumes this can be calculated easily, however other vendors may bill based on other metrics.

Our advice here is to look carefully at what is billable. Does the price include all the add-ons you require or are they billed separately? Can user licenses be transferred as staff come and go from your business, or do you need to purchase more every time?

If you enjoyed this article please consider subscribing :)