CartonCloud is one of Australia's prominent warehouse management system providers. With thousands of users, we're always keen to address questions from those seeking to step up their productivity.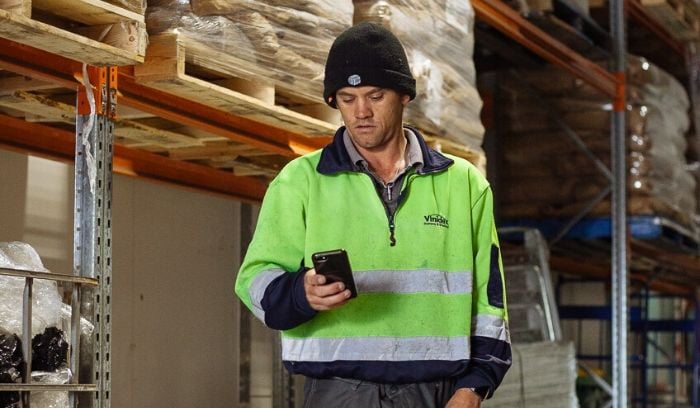 Many are still using traditional pen and paper methods and become curious as to what is a warehouse management system. Let's address that straight up with a simplified answer:
A warehouse management system is a software application that helps optimize and improve processes in warehouses and distribution centers. It can help staff to direct freight, plan daily tasks, allocate resources and is often used by pick and pack teams. Many users have found warehouse management systems to be a big improvement when compared to traditional methods in warehousing operations.
With that aside, let's look at some advantages.
Reduced chance of lost inventory
Ever sent a staff member with a small pick list, only for them to come back 5 minutes later with "Mate, I couldn't find this SKU in its BIN location..."?
It happens a lot of times with paper-based systems. This creates a great amount of frustration, wasted time and eventually may have to written off as lost inventory.
A warehouse management system can address these issues. It requires warehouse personnel to mark the BIN location paired with the particularly SKU before moving away. CartonCloud is unique in that updates are done in real-time, so other pickers can view the BIN location within seconds, among other advantages.
Better warehouse management
A warehouse management system, whether for a small or large operation, typically increases productivity. Personnel get a much clearer indicator of their duties which can improve pick rates, dispatch times and simply less second-guessing.
Not only that, those in managerial positions get to see in real-time the productivity of individual employees and teams. This can be tracked over weeks, months or years. Opportunities for improvement can be much more clearly seen.
Delivery drivers love it
Yep, we said it. Delivery drivers love it. Well, they love CartonCloud at least. Fleet allocators have also praised our software for various reasons:
You can create optimized routes for freight delivery, reducing the dreaded back-tracking
Easily sign electronic Proof of Deliveries with photos of inventory. No more missing pens!
Tracking means you'll see where each driver is at any time, so there's no need to call them
No more paperwork flying out of windows or simply getting lost in stacks at the admin desk
The software updates in real time, so no need for drivers to return for end of run paperwork
Drivers love that last one especially. They can simply head off home at the end of run, as all the data is securely sent back to their base within seconds. You'll even know the exact time that the receiver signed for the freight. The data is safely secured for years, instead of being lost in filing cabinets. Neat!
Next steps
As you can see from those key insights, a warehouse management system isn't just for warehousing. There's a massive benefit for the logistics side too.
We built CartonCloud from when we were running our own freight company. We struggled with paper-based systems, and couldn't find a good software solution to fit our needs. Today we have thousands of users across Australia, NZ and SE Asia who love our robust solution. After all, it's backed by REAL industry experience.
Call us today, and let's see how we can optimize your operations.