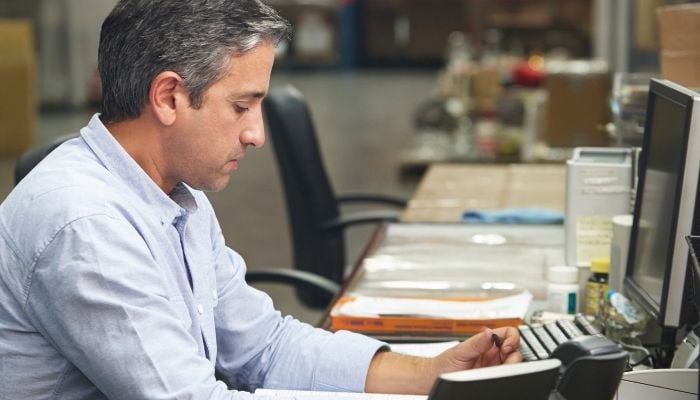 There are often key decision makers in the warehousing industry that are seeking the best warehouse management software. Rightly so, there are some excellent advantages to be found in moving towards a new system, including reduced costs and greater efficiency.
In this post, we'll be sharing key elements that the best software should have and why we believe they're fundamental towards operational success.
Based on client needs
Australia and New Zealand have the benefit of having numerous warehouse management software solutions on offer. Yet, we've noticed that very few of these are properly catering towards the individual needs of each client.
We feel that off-the-shelf solutions just don't live up to expectations. Each site and operation is different, and thus, your specific needs to be catered for. Consider how willing such software solutions are towards meeting your operational goals whilst being a tailored fit.
Is Cloud-based
Going back to last decade, most solutions were essentially offline. Some did have elements of being linked together through networks, especially those with multi-site operations.
Today, Cloud-based solutions are increasingly popular. There are many elements, and most of the best warehouse management solutions are cloud-based. Some upsides include the ease of maintaining real-time inventory, significantly faster response time and ease of rollout.
Simplified user experience
At CartonCloud, we believe that the end user experience should not be complicated. The easier a solution is to use, the faster the user can adapt to the new system. Further still, the ease of use can (and in many cases, does) increase staff and operational output over the long term.
As we're client-centric, the end user experience can be tailored to your operations. This can include branding, but also quick access to helpful guides and individual user permissions based on warehouse positions.
Has local operations
Consider where your software solutions is located. Will you speak to a local representative? Is support outsourced to other countries? Do they hire local employees?
We serve predominantly Australian and New Zealand clients, with our base located in Burleigh Heads, QLD. Our local team has been sourced across Australia and New Zealand-based on their talent and commitment to work and excellent customer service skills.
True industry experience
Consider when meeting sales representatives of a warehouse inventory management solution, whether they actually have experience in the field. Have they worked in a warehouse prior? Do they understand the frustrations and opportunities for improvement?
CartonCloud was created based on seeing a need in the marketplace for a robust solution, directly from a logistics and warehouse company owner! Vincent's passion for effective and reliable systems has allowed us to shine as one of Australia's best cloud-based warehouse management packages.
Next steps
We genuinely believe we're one of the top providers in Australia for those companies seeking a robust, reliable, and tailored approach to systematized warehouse operations. This isn't something we're saying lightly either.
Please reach out and give us a call. We're happy to scope your operations and provide a solution which is unique to your operational needs.