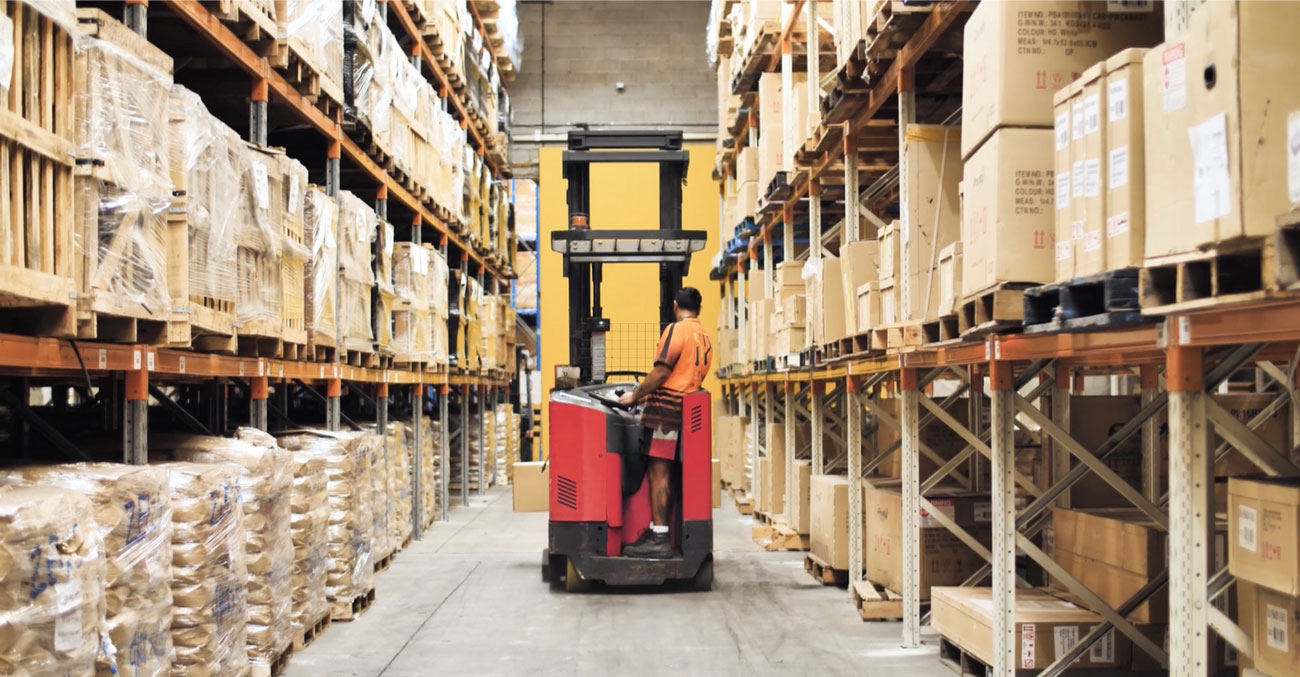 A good Warehouse Management System (WMS) will allow you to optimise your administration, customer and floor processes. Provide real-time and historical visibility at the touch of a button. Help strengthen your relationship with your customers and improve revenue recognition. Often less tangible but equally important is the positive impact on team morale resulting from improved business performance and reduced 'stress events'.
Unable to account for customer stock holding
Losing time and money running on-demand stock counts and checks
Drowning in paper and spreadsheets
Wrong products and quantities sent to customers
Constantly have to sort through boxes of paper and spreadsheets to find history on movements
Struggle to find the information to accurately invoice customers
Administration and labour costs blowing out
Customers demanding real-time visibility
Customers want to integrate order processing from their systems
Losing valuable time calculating charges for your customer invoices
These are regular issues for our customers who are moving to a Warehouse Management System for the first time.
Before selecting a WMS, establish what is important to your business and business customers; be clear on what key business issues need to be resolved by moving to a WMS. Not all WMS platforms are created equal: just like people, WMS platforms have strengths drawn from experience. You may struggle to find a system that meets all of your wish list items within your budget or available time. Where a feature is not available check that the alternative options are operationally viable and/or this feature is on the development roadmap.

Some key things to think through (by no means an exhaustive list)
What is your budget
How quickly do you need to transition onto the new WMS
Do you have resources with the capability and available time to implement the WMS or do you need direct implementation assistance / training
Does the WMS need to automatically invoice your customers
Do you need to manage and invoice for multiple Units Of Measure (bottles, inner and outer cartons, layers, pallets etc)
Do you need to scan, manage or capture product barcodes, serial numbers, pallet IDs or SSCC, batch codes, manufacturing codes and/or expiry dates etc
Do you operate in multiple environments e.g cool store and ambient, small bin, racked and bulk storage, stock split over multiple warehouses
What do you need to be able to report on for your customers
Do you need system integration with customers, internal business systems and/or accounting systems
Do your customers need to be able to access the WMS to report on stock holdings, raise orders, and/or check if goods have been despatched
Do you need to manage on road jobs; on forwarders or your own vehicles
Do customer provided documents need to travel with the goods
What level of support does your team need from the vendor
Once you have a short list, request demonstrations showcasing how your business needs will be met; ask for case-studies and references from similar industries.
Whilst the benefits of moving to a good WMS are huge, you will need to dedicate resources, cost and time to the transition; it is important to make the right selection first time.

About the author:

Emanuel Kelly
Implementation and Customer Services Manager, CartonCloud.
- 20+ years of executive and coal-face business, supply chain and logistics experience in multiple countries and sectors; logistics including customer IC&T and physical integration, procurement, air, sea, road and rail, domestic-, international-, project, 3PL-, lead-, aggregated- and project warehousing
- Well versed in continuous improvement, project management, business analysis, WMS/TMS delivery/development and broader IC&T
- Passion for building high performance businesses with a proven track record for success