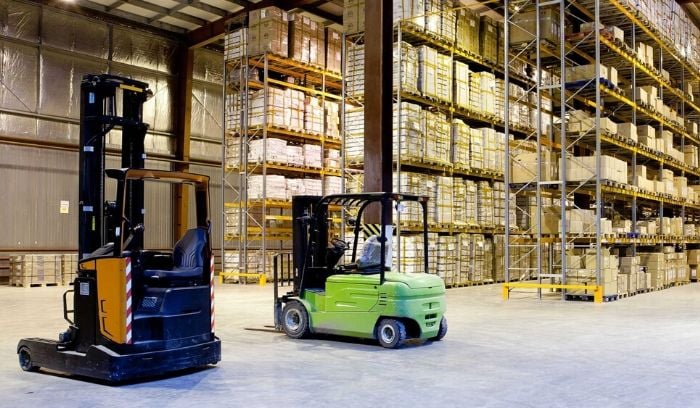 Every week small distribution companies across Australia and New Zealand are looking for a solid WMS System, but not all of them are equal.
You see, it very much depends on your operational needs today and your objectives in the future. Some software is better for larger organizations with 500+ employees.
For the smaller guys, we're going to highlight what types of WMS systems are best to get your freight moving in the digital age.
1. Easy to learn
To avoid regret from yourself or frustration from the few guys on the floor, you need a system which is easy to learn. One that from an operational standpoint only requires a few hours of training in the office and out in the trenches.
2. Functions kept simple
A good software package should have everything laid out quite clearly, from picklists to order status and inventory volumes. There is little value in having complicated or advanced options unless your operation requires a specific feature. In which case, you can opt to show these advanced features to only staff that require it.
3. Grows with the workplace
Let's say you're adding in some new lines or increasing the volumes of bays. Your software should be able to accommodate this change very easily. Likewise, many warehouses move premises every few years into a bigger facility and thus your software needs to grow too.
4. Plugs into other platforms
There is little value in a WMS system if it doesn't plug into your existing software. For example, CartonCloud plugs into Xero very easily and with a Zapier integration, also plugs into dozens of others. This reduces back-tracking and additional work as data is synchronized across systems.
5. Requires just a smart phone
We know that margins are getting tighter in the industry. Once you've spent some capital for your WMS system, you don't also want to outlay for PDA devices and electrical wiring. A good and affordable system should run effortlessly on a smart phone using a very low cost bluetooth scanner.
6. Can be taught to complete beginners
Nothing should be too complex with a WMS system. Even a total green-foot to the industry should be able to pick up basic functionality such as scanning, picking and allocation very easily. Any good company should teach your staff in-house while also allowing you to create video training tutorials for the future.
7. Cloud-based with immediate updates
We've left the best to last. A good software company would've built their system in the cloud, not offline. This allows real-time feedback from every user into the system so you can get instant feedback on order status, pick rates, employee locations and inventory levels as they stand right now.
In summary
We have highlighted 7 key attributes to a good warehousing management system that a smaller operation can afford. While you might have a vision for a large multi-site operation in the future, consider just starting small with a system that just works.
CartonCloud has you covered with hundreds of clients now on board. Get in touch with us today.