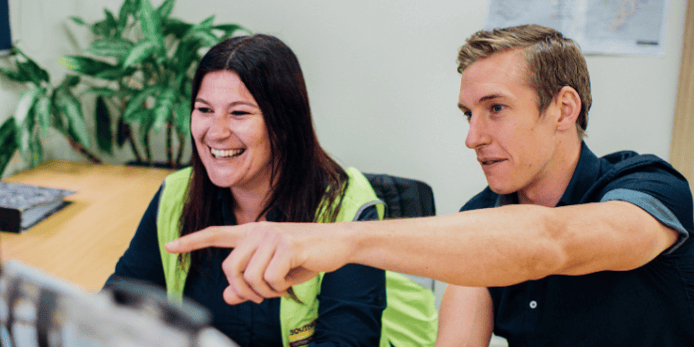 When choosing a software partner for your logistics business, it's essential to consider what customer support you'll get. Choosing the right team can make a huge difference in a number of ways, helping you unlock the potential of your business.
Our customer's success is what keeps us up at night
At CartonCloud, we put our customers first. Your success is our success, and that is what drives us. Our team of experts are logistics people too, allowing us to provide the best advice and support to ensure you are getting the most from your system — and also to ensure we continue to develop and enhance our software to give you the best WMS and TMS for your business.
Why is customer support such a big deal?
WMS and TMS software are important investments for your business — made even more valuable by having a team who can provide expert advice to optimize processes, save time, and use more features for your customers.
Great customer support comes in many forms, not just in a team to answer support calls. At CartonCloud, we've built great customer support into everything we do.
From the initial discovery and scoping calls, to our software tour demonstrations and dedicated onboarding support — right through to our Knowledge Base, with video tutorials, screenshots, and step-by-step guides on various features or troubleshooting. We also have a range of warehouse and transport set-up tips and tutorial videos on our YouTube, helping you unlock each feature.
Before you choose your warehouse and transport software, you need to be confident it is the right solution for your logistics business; has the features you need, and of course, has a team who will ensure your success with the software.
Finding the right warehouse management system or transport software means finding a software team you want to partner with. 😀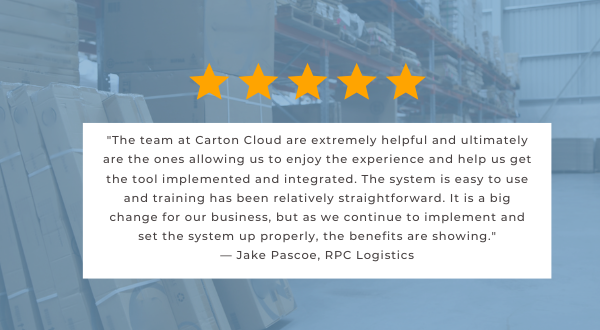 Understanding your logistics software
Customer support is much more than being on the other end of the phone. When implementing a new system, you have the opportunity to look at the workflows currently in place, and replace them with more efficient solutions, or remove them altogether to optimize your business.
Check out our Tips and Tutorial playlists on YouTube here.
You can find tips for replenishment in the warehouse, how to use barcode scanner mobile devices, easy return-to-sender functionality, streamlining consignments, and much more, on our YouTube Playlists — like this How To Tutorial on Inward Stock with Tony from CartonCloud.
Getting the setup right from the start
At CartonCloud, we've developed a comprehensive support system to train you and your team to use the system, showing best practice models and workflows — and allowing you to easily troubleshoot any issues or look up any questions, directly from our Knowledge Base.
Customer support when you need it most
Great customer support in logistics can have a significant ripple effect; from us, to our customers, and to their end customers.
When you unlock the full potential of your system, warehouse and transport management systems (WMS& TMS) allow you to digitize your operations from end to end. Of course, as everybody in logistics knows, it is what companies do when things don't go according to a plan that matters the most.
This is when exceptional support and customer service comes in. You need to know that the team behind your system are able to support you to troubleshoot, pivoting, to use your data to make informed decisions, and to provide helpful advice.
When you run into a problem with your software, you need to contact a support team.
If you can't log in to your product, you need to contact a support team.
If a feature isn't working or you've run into a bug, you need to contact a support team.

These questions need to be answered quickly so you can get on with running your business and get the best value out of your software product. We're proud to provide exceptional customer service, and are consistently recognized by our customers for being a great software company to work with.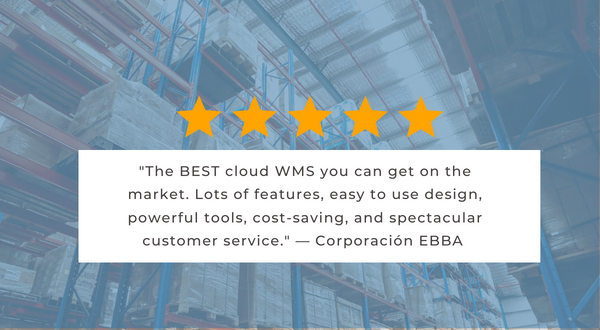 CartonCloud is built on exceptional customer support
CartonCloud was developed precisely to streamline logistics operations.
From automating data entry to scan-picking products with your mobile to allocating delivery runs, it's a software product designed to make complicated logistics simple.
Our built-in Knowledge Base has loads of tutorials covering everything from Setting up CartonCloud to standard operating procedures and troubleshooting to integration and automation guides. (Have you tried out the 'Search for anything' bar in our Knowledge Base yet? Find information on any feature that you want, or learn more about the best practice procedures that apply to your business!)
One of our clients described the Knowledge Base as a live source of how to do things for their operators and was essential during the onboarding process. You can also use the search bar to enter a question and a list of related guides and how-to pages will be displayed.
If this does not solve your issue, CartonCloud's local support staff are on hand ready to respond to your specific requirements and where necessary escalate them to our local developers.
CartonCloud was designed with one primary goal in mind – to improve the lives of our customers.

Our customer support framework ensures you and your team get the most out of the product every day and on every job.
Want to know more?
Get in touch with our friendly team to find out more about how we provide exceptional customer support to our customers, helping them to get the most from their system and their businesses.

We're logistics people too, which means our team understands your business and can provide expert advice to support you throughout your business growth.
Page updated February 2023