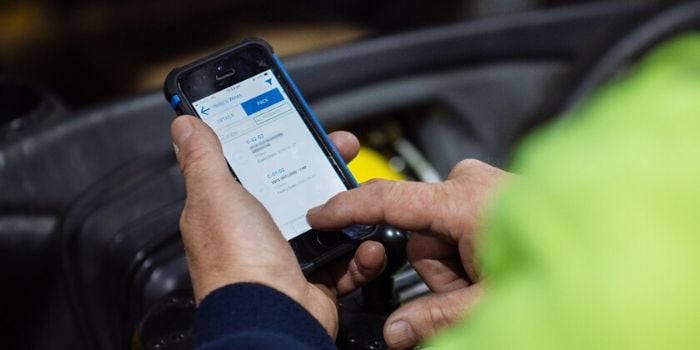 Smaller operators with 1 or 2 staff on the ground often search for free warehouse management software, but as we'll detail here, it can be a costly mistake.
And look - we get it. You want to streamline your operation but you don't want to spend a fortune. The margins in the industry are already tight enough and you're probably in the process of growing your business.
In this guide, we'll share with you 5 reasons why you should avoid free programs.
1. Limited Features
These packages often have limited features as there isn't any dedicated software engineers that can really build out an array of features that you'll find in premium providers. After a week or two, you'll be wishing that you could do so much more with the software, so you can better manage your inventory, but you'll soon reach that ceiling.
2. Average Customer Service
Generally those who pay get looked after significantly more. With software providers that offer a limited free version and a full-suite version, you'll certainly get looked after if you upgrade. When you're starting out, you're bound to have a lot of questions and so having a team on standby that you can get assistance with when you're otherwise busy running your operation is paramount.
3. Compromised Security
Often the developers who offer free software for warehousing management aren't investing a huge ton into their security. In fact, there may be ulterior motives at play especially if they're based outside of Australia. You wouldn't want your company data getting into the wrong hands, so be cautious when someone is offering something completely for free.
4. Reduced Speed
Speed and optimization is everything within the warehousing industry. We should know - we ran our own operation before bringing CartonCloud to the market after using the software to fix our own problems. With these free providers, they're often not using local Australian servers that respond quickly to the constant demands that are placed by the end users.
5. Bugs...and more bugs
Yep, bugs...but not the type found under pallets in the dim-lit corner. Software bugs and errors are most common when you choose to take on a free package as opposed to investing into the longevity and efficiency of your operation. When you subscribe to a system, that company has available a panel of software engineers and programmers to iron out the system for efficiency.
Getting started
When you're ready to take this journey seriously, CartonCloud would love to have a chat. Get in touch with us and we're happy to show you a free demo of our secure, fast and reliable solution built right here in Australia.