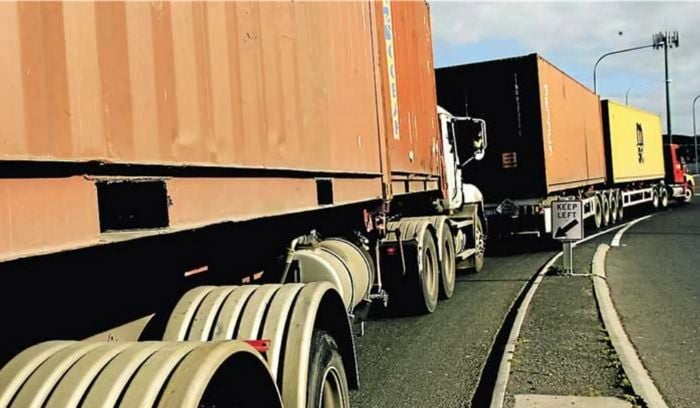 We'll admit that we're not the only company in this space offering automation to the growing number of frustrated decision makers in the transport, logistics and warehousing industry.
Many operations are starting to see the immense benefits of using software that helps reduce both time and costs, while overall making life just easier for all staff.
And you generally get two choices on the market:
Fast implementation so you're up and running sooner
Long and drawn out so you're waiting for the perfect fit
Clearly the 1st choice is best for the bulk of operations, and this post, we'll tell you why #2 is costing you money.
1. The capital cost
Software that takes 6 to 12 months to implement into an operation is what we'd define as long and drawn out. And such software is going to have a high capital cost.
That is - you're paying for a service that you're not yet able to utilize.
Many are shocked as to this high capital cost yet somehow assume "I guess this is what it costs..." when they may have done just as well (if not better) with another package.
2. The time cost
In the previous paragraph we talked about paying up front for a service that your operation isn't able to utilize yet. Here we're talking about the time cost of a long and drawn out software project.
That is - time that is being wasted with the same tasks over and over again. Tasks that could have been accomplished had the software project be completed within a few weeks.
And that time wasted is also costing you money. After all - you have likely taken on a new software package to save you money and enhance production.
3. The opportunity cost
This is the elephant in the room. You might have big plans for your operation but are held back because you're implementing a software project in the operation.
Let's say you want to change 40% of your 4-tier racking in your warehouse with a split of 3 and 5 tier. Or maybe you want to upgrade half of your fleet from curtain-siders to tailgate loaders. Your software might be based on the old setup, and until it's completed, you might struggle to take that leap forward.
Meanwhile your customers are demanding more from you which you just can't fulfill just yet.
4. The future cost
Imagine if it takes 6 to 12 months for your long and drawn out software project to finally come to fruition. Then you want to make a significant change or upgrade - just how long will this now take?
Results leave clues. If something is taking forever to setup now, there may be a strong reason behind it. That is - complexity. And for most operations, software doesn't need to be complex. It just needs to work.
In summary
Over 200 logistics companies now use CartonCloud. We're client-centric and our software projects certainly aren't long and drawn out.
We previously ran a successful distribution business in Sydney where time and money is everything. We've built our software business to be readily able to roll out on to most customers systems reasonably quickly.
Keen to learn more? Get in touch for a free demo.