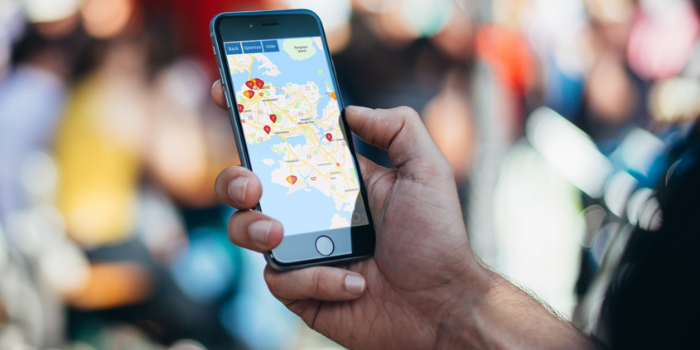 So you're looking for a Proof of Delivery App for your small or medium-sized transport business? We've got you covered, as one of most well known leading solution providers, paired with thousands of real users.
Must-Have Proof of Delivery App features
Not all apps we see on the market are created equal. We should know, as we're always aiming to stay ahead of the curve. We've created one of the best Proof of Delivery Apps available in Australia and New Zealand.
Given our experience, let's detail 4 features that those shopping around need to be on the lookout for.
1. Route Optimization
One of the best features of CartonCloud is the ability to optimize your routes. This is not just to reduce time spent in peak-hour traffic, but also allocate runs for mid-afternoon customer pickups.
Both fleet controllers can set routes, or drivers can set routes themselves, depending on the scale of the operation. This is immensely helpful for new starters who often need additional time to figure out the best routes from depot to multiple customers.
2. Additional inputs
Signing on an app is a great addition that customers will love, as it reduces the instances of lost paperwork. But what about additional inputs? With CartonCloud at least, we provide an array of inputs available.
These include the time and date, delivery driver name, receiver name and even the general location. But that's not all! You can also input freight temperature, delivery location (Dock 4, Gate 7 or Northern office etc) and any additional comments that your drivers wishes to attach.
3. Delivery photos
We've had some great feedback on this unique feature. When signing upon delivery with a Proof of Delivery App, you can attach one or multiple photos of the inventory, the delivery location and even staff members. This is impossible with paper-based systems.
Why is this important? For cold freight, you can prove that the stock was left in a fridge or freezer upon delivery. At instances where the customer isn't present, you can show that the order was left at their roller door. The photos can also show a timestamp, reducing any future friction between yourself and a customer.
4. Seemless uploads
Whilst it's great to jump on board with a POD App to reduce paperwork in delivery trucks and vans, there is an additional time-cost if the data isn't readily available for others. You don't want to wait for drivers to return to base in order to view runsheets.
Some apps such as CartonCloud run on a cloud-based system, hence our name. What does this mean? The data from your drivers is available within seconds. Did a particular driver just finish their last delivery? You'll see that instantly. In fact, you can input custom alerts as to when drivers finish their daily runs, so they can be quickly allocated for pickups.
Get started today
It's a big thing to claim that we've created one of Australia's best Proof of Delivery apps, but we'll stand by it! Even better - we provide a FREE demo and with no lock-in contracts for our users.
Just like you, we're here for the long haul. Get in touch with us today and let us help you and your fleet to get the best experience possible.