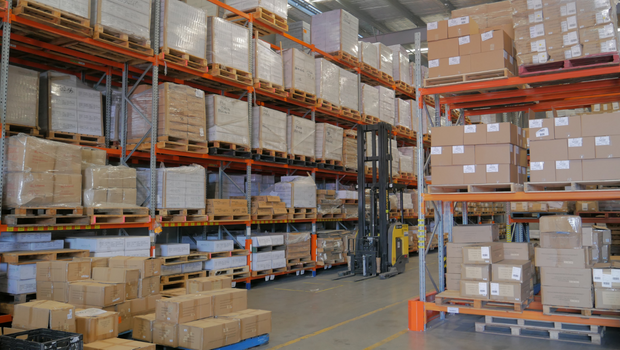 Over the past seven years, the supply chain space has changed dramatically. Join guest blogger Jake, as he shares some insights from his experiences managing a 3PL warehouse.
"Having spent most of my career on the fulfillment side of the supply chain, I can confirm that warehouse management is a mix of science and art — organizing, managing, and upholding all warehouse processes for smooth operations and high efficiency.

"In the current market, where freight rates are higher, it is important to be mindful of potential errors that may result in additional expenses such as return or reshipment fees."

Looking back on what's worked and what hasn't during those years, here are 5 top tips for warehouse process optimization that work in any environment. You'll notice there are some features that come up again and again, providing multiple benefits in warehouse optimization — these are the features you should look for in a WMS software system.
1. Enhancing Warehouse Efficiencies
The efficiency of warehouse processes can affect speed, accuracy, and productivity across an entire chain of interconnected processes. In many instances, problems are discovered when there is an interruption; and by that point, it can already have impacted your bottom line.

Warehouses with well-organized workflows can streamline operations and improve efficiency. By carefully designing and performing each process step, you can reduce the likelihood of errors and duplication. This is where your cloud-based WMS comes in, allowing you to automate time-consuming manual data entry, streamline workflows, and boost efficiency.

For instance, in smaller warehouses, order picking is frequently conducted by a single employee, which reduces the possibility of errors. But utilizing a powerful cloud-based WMS in larger warehouses can assist ensure that orders are transmitted accurately and efficiently by several pickers collaborating to get products from different sections. By investing in the proper tools and systems, you can develop a successful and efficient warehouse operation.
2. Designing an efficient warehouse
Getting the most from your warehouse space is essential for optimizing productivity and decreasing storage expenses. There are many ways to maximize capacity use, depending on your warehouse size, layout, and specific operations — but a few key tips can help optimize any warehouse.
First, you need to know your stock and order frequency — this will help you determine what needs to be accessed most often, and you can locate that in an easy-to-reach location.
To maximize the use of vertical space while allowing warehouse personnel to move about comfortably, make sure you consider the walkways and lighting in each section.
There are also various workflows and automation that can also be used to save labor expenses and boost productivity, from AI planning to simply using wave pick and replenishment through your WMS.
Maximizing your warehouse space starts here.
Your warehouse management system (WMS) is your foundation in optimizing your warehouse's layout, managing customer orders, and even identifying ordering trends through a BI Dashboard.
Identifying trends can help save warehouse space and optimize your picking workflows for higher efficiency. For instance, using the replenishment feature through your WMS data can help you determine which items sell quickly, and move these items to be stored in accessible locations so they can be retrieved quickly.
You can also use inventory planning features like FIFO (first in, first out) and FEFO (first expired, first out) to effectively plan your inventory storage around the items you need to access first.
Or, boost picking accuracy by easily identifying warehouse locations, pick bins, and inventory with barcode scanning. CartonCloud's WMS mobile app can pair with Bluetooth scanners to use barcode scanning to pick directly from sales orders or to put away incoming inventory — giving you greater accuracy at every step.
Other technology can also be integrated to simulate workflows to mitigate risks or even provide 3D illustration of its optimal design based on its measurements, however there are many things you can do to plan and optimize your space without high-end technologies.
Other considerations include how you organize your warehouse locations (with physical signage and within your WMS) and access points for incoming and outgoing stock, or cross-docking activity.
3. Improving customer experience with real-time stock reporting
Automating your stock reporting can provide huge benefits for both your warehouse team and your customers. The benefit of a cloud-based WMS is that you can ensure stock levels are updated as stock comes in/out, or moves within the warehouse, to ensure the most up-to-date data is available at all times.

Here are two key ways adopting a cloud WMS solution can help you overcome the inventory challenges in the warehouse more easily.
Accurate Storage Locations: Well-organized, easily-located locations means faster and more efficient warehouse picking and put away for your team, and allows you to keep an overview of what stock is stored acorss your warehouse, to identify areas where you can boost efficiencies.
Stock levels and reordering: Having up-to-date stock reports at all times means your customers can simply log onto their dashboard and view stock levels in the warehouse against incoming orders.
4. Preparing for seasonal trends
While there is a constant demand for some items throughout the year, seasonal products are more prevalent during different seasons. With accurate inventory reports and seamless integrations for online ordering, you can stay one step ahead. With CartonCloud's Replenishment feature you can also stock high-volume items in an easy-to-access location, with low stock warnings, for faster order fulfillment during periods of high demand.
Here are some ways to prepare for seasonal demands:
Optimize your time and resources with Wave Pick for faster order fulfillment.
Use Replenishment to organize your merchandise to expedite the distribution of seasonal items. This entails storing them in the most accessible areas of your warehouses so they can be quickly stored and retrieved for orders.
Ensure you have clear and up-to-date communication with your industry's producers, distributors, retailers, transporters, and suppliers. Allowing your customers to use their CartonCloud customer portal to manage orders and view their own stock reports 24/7 gives you more time, ensuring your customers have the information they need when they need it.
5. Realizing the power of automated rate cards
Having precise and well-thought-out rate cards and computations is crucial to developing a robust and sustainable business, and automating this process can save you countless hours of daily administrative work.

Customers are billed by 3PLs utilizing a rate card; a list of common service charges. These are estimated depending on the services each customer requires and may vary by a consumer, service type, or time of year.

Calculating rates and charges on Excel spreadsheets can rapidly become complex and perplexing for developing 3PLs. Manually calculating rate cards can be time-consuming and complex, prompting many 3PLs to adopt simplified rates for faster computations, omitting crucial costs to save time.

Herein lies the significance of a cloud-based WMS software system. CartonCloud's WMS calculates complex rates and fees automatically based on the rules you choose. This allows you to have different prices for different services, seasons, customers, or any other customization your business requires, providing you with the ability to charge customers in the most effective manner for your company.
Want to know more?
For faster deployments, reduced overheads, and a more cost- and time-efficient solution to remove the daily struggles of a warehouse, it's no wonder CartonCloud's powerful and easy-to-use WMS is top-ranked by small-medium warehouses in Australia, the Pacific, and North America.

Get in touch with the CartonCloud team to discuss your business operations, headaches, and aspirations today.
Special thanks to Guest blog contributor Jake Rheude, Vice President of Marketing for Red Stag Fulfillment, an eCommerce fulfillment warehouse that was born out of eCommerce.
.