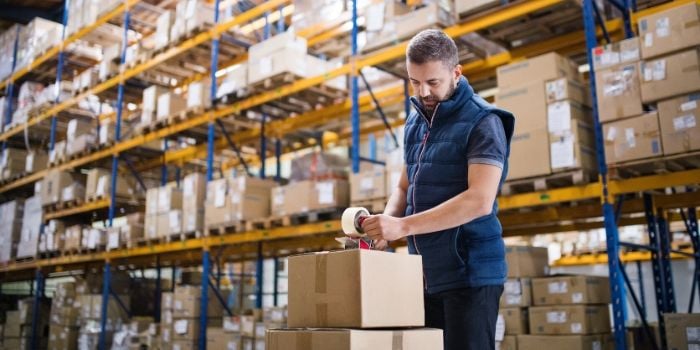 Warehouse inventory software supposedly helps in reducing costs and time, but how exactly is this achieved? By automating some of the most time-consuming tasks in the warehouse.
The problem is: How do you know who's the real deal and walks the talk? We're going to demonstrate tangibly of what you should expect.
1. Fast Data Speeds
You should expect almost instantaneous feedback from clicking through buttons and scanning barcodes. Any mild pauses of 1 to 2 seconds greatly impact your team with frustrations on the floor. If you choose cloud-based architecture, then Australian-based servers should be expected at a minimum.
2. Tailored Company Fit
Off the shelf software platforms that function perfectly for each business are just about impossible to find. They all need some initial experience and tweaking, and so your software should be tailored as a solution to your WMS problems. This includes custom SKU types, branding overlays and user-based permissions.
3. World-Class Security
CartonCloud takes client security extremely seriously and you should too when looking to buy or demo a warehouse management system. Only you and your team should be accessing your private company information. All of your private data including volumes, inventory value, locations and invoices are all kept very secure with nightly backups.
4. A Genuine Software-Client Fit
Software needs to be a good fit for the client, as the client needs to be a good fit for the software provider. Essentially, you'll be married for quite some time so you shouldn't be encouraged to sign up for a package or company that doesn't serve you. For instance, CartonCloud best fits small and medium-sized warehouse and 3PL operations in Australia and we'll know pretty soon if we're a good fit for the future.
5. Rock-Solid Support
A software crash when you need it most, such as the early morning dispatch, is never a fun experience. Therefore you'll want rock-solid support where you can get instant help from a local crew. Unfortunately, most logistics software companies are based in the United States, whereas CartonCloud's warehouse inventory software support team are based here in Queensland. And yes, we mean it when we say we're rock-solid.
6. Continual Innovation
Most companies innovate for their initial year or two until they have a handful of clients on board, then suddenly stop. It's unfortunate since warehousing and logistics as as industry is evolving, especially with the rise of eCommerce. A strong expectation to put forward is choosing a company that innovates relentlessly to save money and time for their clients.
7. Built on Experience
There are very few companies in Australia, if any, that can lay claim to having been experienced in the field of warehousing and logistics. You wouldn't hire a dangerous goods forklift driver who hasn't got experience, so why use software where the owners have no tangible experience in the field? CartonCloud was built on experience in our previous warehouse, and today is used right across Australia.
Getting started
You have high expectations and so do we. CartonCloud was built to solve real problems in the warehousing and logistics space. When you're ready, reach out to us and book yourself in for a free demo.