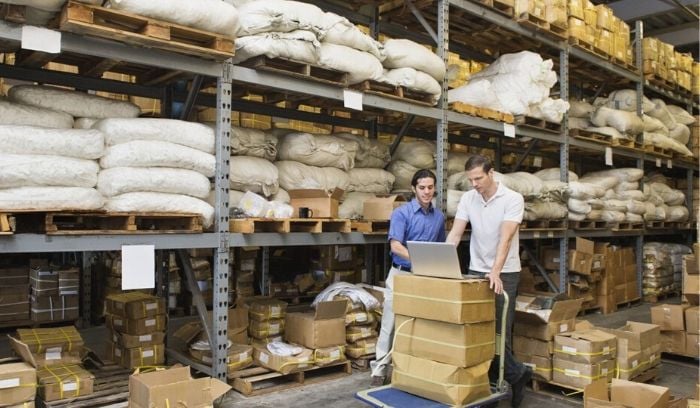 Warehouses in Australia should be more systems-oriented, but often they're not. Warehouse systems create automation, flow and productivity. Essentially you can get more done in less time, with reduced errors.
The industry, unlike much of the world, is mostly still reliant on old systems. Such systems just aren't keeping up with changing times. If you aren't on a software platform just yet, then your competition soon enough will be.
Many customers love CartonCloud and perhaps the cost is prohibitive to you right now, so let's look at how you can simply implement a warehouse system in your small business.
Start with the end in mind
You need to look at where you see your operation in the next 3 to 5 years. Let's do away with the corporate talk and look at the basics: Will you be 2x as big? 5x as big? Same site or multi-site? How many staff?
With the end in mind, we can work backwards to the right system. A system that takes into account your current needs but with room to grow over time.
Be specific with your needs
Any system needs to be specific. While you can get out-of-the-box systems to get you by, you'll lack many of the features that could really move the needle in your operation.
Do you store inventory which is hard or time consuming to invoice for storage? Any good warehouse system needs to have custom fields where you can create perfectly accounted invoices.
Just like starting with the end in mind, this comes before the implementation. You need too specific with the software team exactly how you plan to use your software, both immediately and well into the future.
Consider your customers
Many people take on a warehouse management system for themselves. But what about their customers?
Often consumers leave for a lack of service. Consider asking your customers how you can improve your processes which can be achieved through the right warehousing system.
Beyond that you can also observe how your customers are currently managing their operation. Some might already be on a warehousing management system and you'll want to ensure that your system can integrate properly.
Create staff buy-in
There is an aging demographic in the Australian warehousing and distribution industries. Sure - there are green-thumbs joining every day but the aisles still have a good portion of veterans.
And while they're very knowledgeable, these older folk are reluctant to change. When you propose a new system, they stop in their tracks. "But we've always done it this way!"
For that reason, you'll want to create staff buy-in long before your system is up and running. How? We've written an extensive guide on exactly how you can get those resistant on board.
Work together
Lastly, you should be working together with your software company for the long term. They shouldn't be in the business of 'set and forget', but instead routinely mesh with your organization for long term support and growth for your system.
CartonCloud is proud to represent small businesses which are growing steadily. With thousands of users already on board, we would love the privilege of having a chat and showing you a free demo.
Get in touch with our team today.