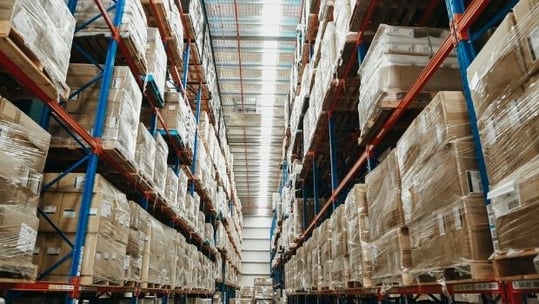 Last year's unprecedented demand pushed logistics operators to take on more business, offer new services, and find new ways to work around global disruptions and workforce shortages.
The most recent CartonCloud Logistics Index Whitepaper heard from 65 members of the logistics industry across March 2022, to find out what trends are in store this year.
The logistics industry has shown incredible resilience over the past year. Logistics providers have worked to overcome global supply chain disruptions and workforce shortages — while responding to booming demand and adapting to meet expectations for faster and more flexible delivery options.
Adaptations to meet demand and overcome workforce shortages have shaped the emerging trends we are seeing in 2022. Companies are looking to increase operational efficiencies and boost workforce capacity to drive revenue growth.
What's in store for 2022?
There is an increased need for high volume order management

E-commerce growth has increased the importance of omnichannel fulfilment and seamless software integrations for data flow

Workforce shortages and rising operational costs meant operators needed to find ways to optimize time and workflows to do more with the resources they have.
Effective high volume order management
Over the past two years, demand in the logistics industry has skyrocketed, and small business providers had to find a way to meet the boom in any way they could. However, as the level of demand begins to steady into a new norm, companies are now looking internally to optimize operations and systems to manage high volume orders with greater efficiency.
The rise in demand was felt across the industry, peaking during the end of year busy season. At CartonCloud, we saw a 63% YoY increase in customer transaction volumes in 2021, with a 22% increase in the final quarter alone.
Across warehouse and transport operations alike, the ability to manage high volume orders is essential in providing cost efficient services. Automating inventory selection for packing, or allocating consignments to delivery routes means logistics operators can boost efficiency and get the most from their resources and workforce.
The rise of e-commerce
Warehousing operators are looking to invest in new assets, enter into B2C and e-commerce fulfilment, and use business data to plan ahead in order to drive revenue growth in the coming year.
The rise of e-commerce over the past 24 months has had a substantial impact on industry tracking and last-mile delivery expectations, evolving to reflect the needs of communities in lockdown and isolation. This brought greater expectations for tracking, reporting, and flexible options in ordering and delivery.
The importance of omnichannel fulfilment also rose, pushing the need for seamless software integrations between sales platforms, customers and logistics providers to provide trackable, accurate, fast and flexible order fulfilment.
Software integrations to automate data entry
Integrated logistics management software provided the opportunity to link in with customer ordering software, with preferred accounting software, specialised tracking or partner delivery software. What these integrations meant was logistics operators were able to efficiently streamline data across all touchpoints of order fulfilment.
Depending on the service and various partners involved, software integrations can work across all touchpoints of the order fulfilment to ensure accuracy in data and labelling for fast and efficient fulfilment, and to ensure customers and end-users have the correct information and access to order updates.
Find out more about software integrations for WMS and TMS here.
A new set of challenges on the horizon for 2022
As logistics providers look to optimize their workforce and operations to boost growth, new challenges are emerging in 2022. The CartonCloud Whitepaper found the top concerns for logistics operators in the coming year were rising cost of operations, and overcoming workforce shortages.
In order to overcome workforce shortages, supply chain delays and increased costs, warehouse and transport combined operators are looking to technology to reduce manual labour, looking to use business data to plan ahead, and invest in new assets to increase capacity.
Features like fuel levy calculators and route optimisation provide an opportunity for transport operators to reduce fuel use and account for rising fuel prices, and optimise the use of their workforce and resources with efficient route planning.
The logistics industry has shown incredible resilience over the past year; overcoming global supply chain disruptions and workforce shortages, responding to unprecedented demand, and adapting to meet expectations for faster and more flexible delivery options.
Despite rising costs and workforce shortages, industry optimism remains high. The CartonCloud Logistics Index Whitepaper for March 2022 found industry optimism was higher than that recorded in early 2021. Equipped with tools and resources to optimize operations, capture rates and save time, industry sights are set firmly within, to enhance services, optimise internal operations and strengthen fleets and resources.
The full March 2022 CartonCloud Logistics Index Whitepaper will be released shortly.

Want to know more?
View past CartonCloud Logistics Index Whitepapers here and download your FREE copies to keep track of industry trends and insights over time.