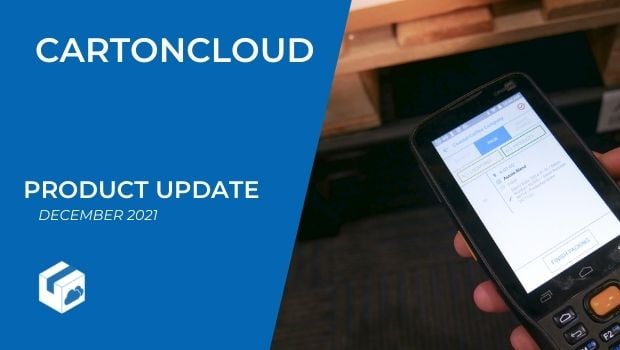 For warehouse operators, having greater efficiency in warehouse put away and picking is key to optimising their operations. Having the ability to confirm inventory location, stock levels and the correct stock while picking is essential in keeping warehouse data up to date.
Utilising barcode scanning in operations gives you greater accuracy in stock picking and putaway, allowing pickers to easily locate and confirm the correct inventory and warehouse location.
Error Notification Vibration and Sound for Android
With the latest product update for the Android Mobile application, you now have the option to enable sound and vibration notifications when error messages are presented, as another check during picking and putaway.
The sound and vibration error notification will play alongside the display error notification when an incorrect selection has been made either on-screen or by scanning. This includes scanning or input of a non-existent barcode of Unit of Measure, scanning an incorrect SSCC/ Custom Feild barcode, scanning the barcode of an incorrect product (or location) for the action being undertaken, or scanning a POP or barcode that is not yet entered into the CartonCloud system.
Increase efficiency in picking and put away
With this product update, Android Mobile App users can increase efficiency with warehouse picking and putaway activity. With the error vibration and sound, the user doesn't need to be viewing the mobile device screen to know an error has occurred, ensuring they are aware of the error at the time.
To start using this product update, simply enable sound and vibration notifications Under Error Notifications in the CartonCloud Mobile app Settings. You can then select from four different tones, or select no sound.
You can even swipe to clear the error message from the screen (though, this will also fade automatically after a few seconds), giving you greater control over the app interface.
For more information on the Error Sound and Vibration Notification Android Product Update, visit the CartonCloud Knowledge Base or contact the team today.
*Please note, at this stage, the sound and vibration notifications are only available for Android devices and not iOS.