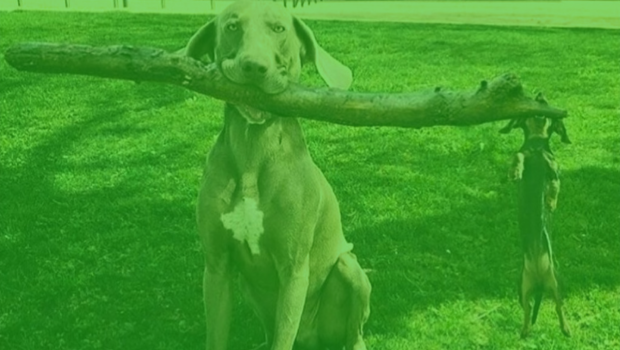 If you sometimes feel like this when environmental and sustainable practice talks come around, this is for you. We've pulled together a few tips and ideas for environmental practices worth sticking to, just in time for Earth Day.

We get it, sometimes thinking about the cost and adjustment needed to commit to big changes can make the whole conversation can start to feel a bit like this. Governments and consumers are putting pressure on companies to improve environmental practices, a trend growing over the past 10, even 20 years!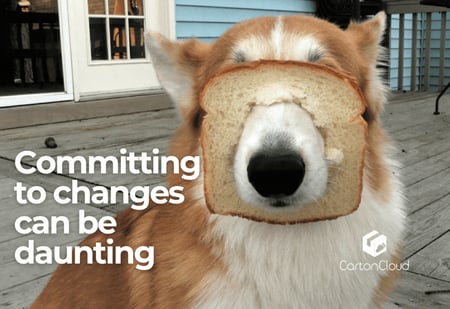 Especially for SMBs in the logistics industry — an industry that accounts for just over a third of global carbon dioxide (CO2) emissions (making it the largest-emitting sector in numerous developed countries) — thinking about what you can do to influence significant change can be hard.
The good news is, every one can do their part — and yes it does matter. We've pulled together a range of ideas to help you start working toward greener practices today and what to know what to be aware of for the future. Remember, even little steps make a difference to the bigger picture!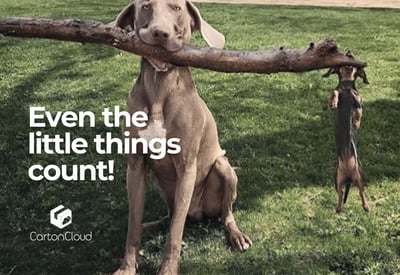 Don't know where to start with sustainable practices?
You're not alone.
Many SMB logistics providers don't know where to start to implement greener practices. In our Q3 2022 CCLI report, we asked hundreds of logistics professionals across Australia and North America to share their views on the environmental practices of their workplaces.

The report highlighted a rise in interest from industry members to invest and commit to greener practices than in previous years, and also a higher optimism for the current state of their business practices. However, only 45% of respondents thought their business was taking steps toward environmental practices.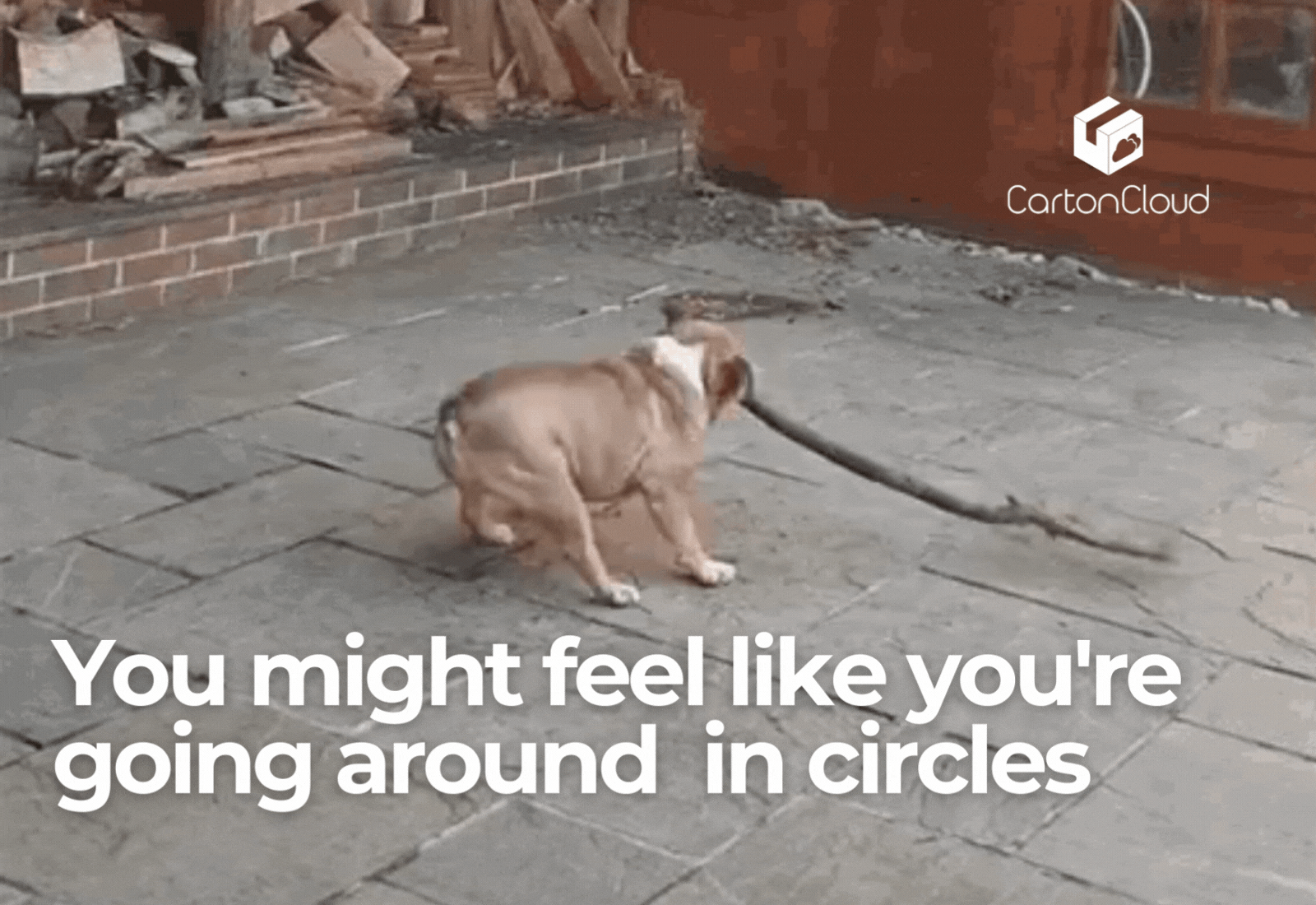 It's a common theme reflected across the industry — where do you start, and why?
A recent report by the Capgemini Research Institute found that 60% of executives were getting pressure from current and prospective employees for strong sustainability initiatives, however, only 21% of business leaders reported they saw a clear case for sustainability in their wider business strategy.
One problem is that the solutions can seem to large for SMB companies to fathom. However, you don't have to replace your entire fleet with electric vehicles today, or switch your freezers to completely renewable sources by the end of the week — there are many things you can start today to make an impact.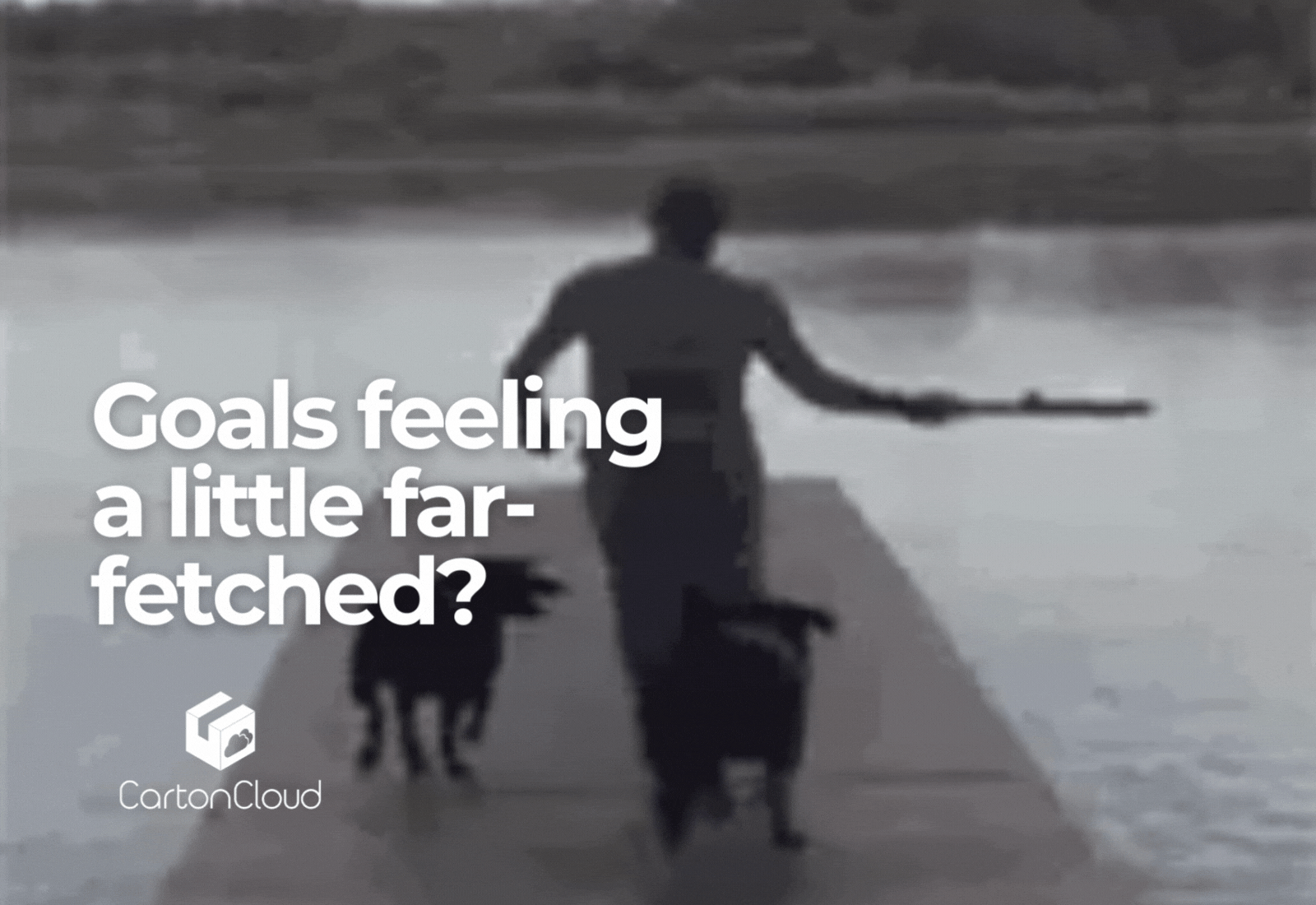 While sustainability across the wider supply chain takes manufacturing, material sourcing, and many other areas into consideration, for SMB logistics companies and last-mile providers the focus is on what you can do to build strong, positive partnerships, to reduce waste and emissions where possible.
What can SMB logistics companies do to start implementing greener practices?
Reduce your resource use with optimized workflows, and reduce mistakes or unnecessary returns with workflows to boost accuracy.
Take steps to reduce emissions where you can. Look at how you can optimize delivery routes for less fuel usage, or use flows like wave picking to reduce the need to use forklifts and other machinery.
Manage your energy usage. This can be as simple as turning off the lights when a space is not in use, or monitoring the use of heating/ cooling by keeping doors and windows closed.
Reduce waste. This might be taking steps to educate the team on how to avoid water waste, or reducing the use of single plastics within the workplace— or it could be implementing recycling practices in your depot or warehouse.
Seek an environmental partnership. If you're already doing what you can in your own workplace, why not reach out to support the work being done by others! This might be using sustainable/ recycled packaging instead of single-use, or by donating to an environmental protection group.
While sustainability across the wider supply chain takes manufacturing, material sourcing and many other areas into consideration, for SMB logistics companies and last-mile providers the focus is on what you can do to build strong, positive partnerships, to reduce waste, and reduce emissions where possible.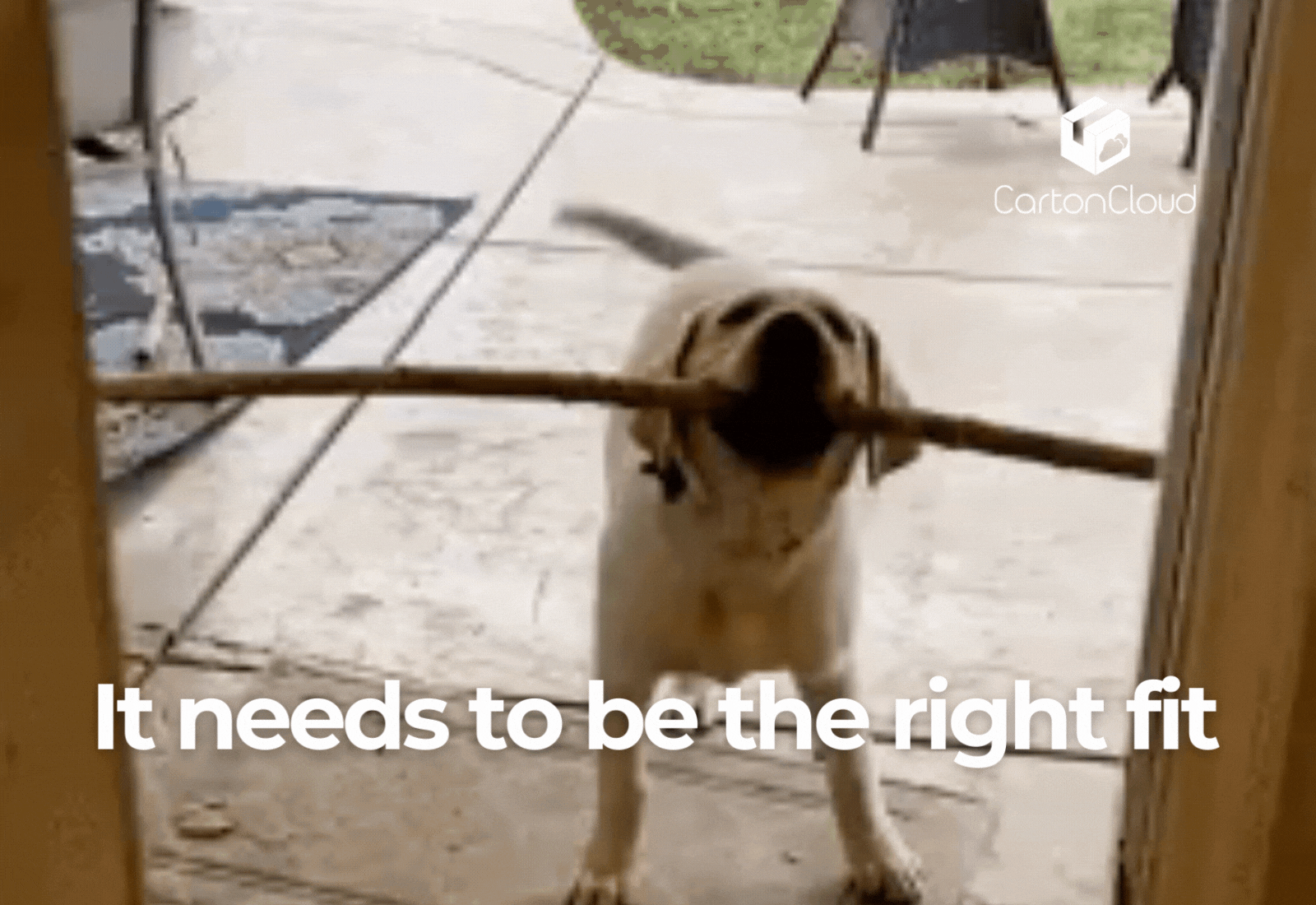 Remember, you need to find something that is the right fit for your business. The most important changes are ones that you can commit to as a business, making a difference each and every day. It might take some effort or costs at first, but overall it should work well with your current workflows, services, and company goals.
When it comes to measuring environmental impact, what do we mean by emissions
?
For last-mile logistics providers, most carbon emissions will come in under Scope 3, which requires long-term planning and commitment to change. However, you can easily address emissions in other areas with smaller, more manageable steps that you can start now!
Scope 1 emissions are direct greenhouse gas emissions that occur from sources that are controlled or owned by an organization (e.g., emissions associated with fuel combustion in boilers, furnaces or vehicles).
Scope 2 emissions are indirect GHG emissions associated with the purchase of electricity, steam, heat or cooling.
Scope 3 emissions are an indirect result of a company's supply chain and result from assets not owned by the reporting company. These emissions often account for most of a company's total GHG emissions.
Want some more ideas for sustainable logistics practices for SMBs?
Check out our Three Steps to Greener Practices in Logistics guide! Remember to find something that works for you and your team, to make sure the change will last.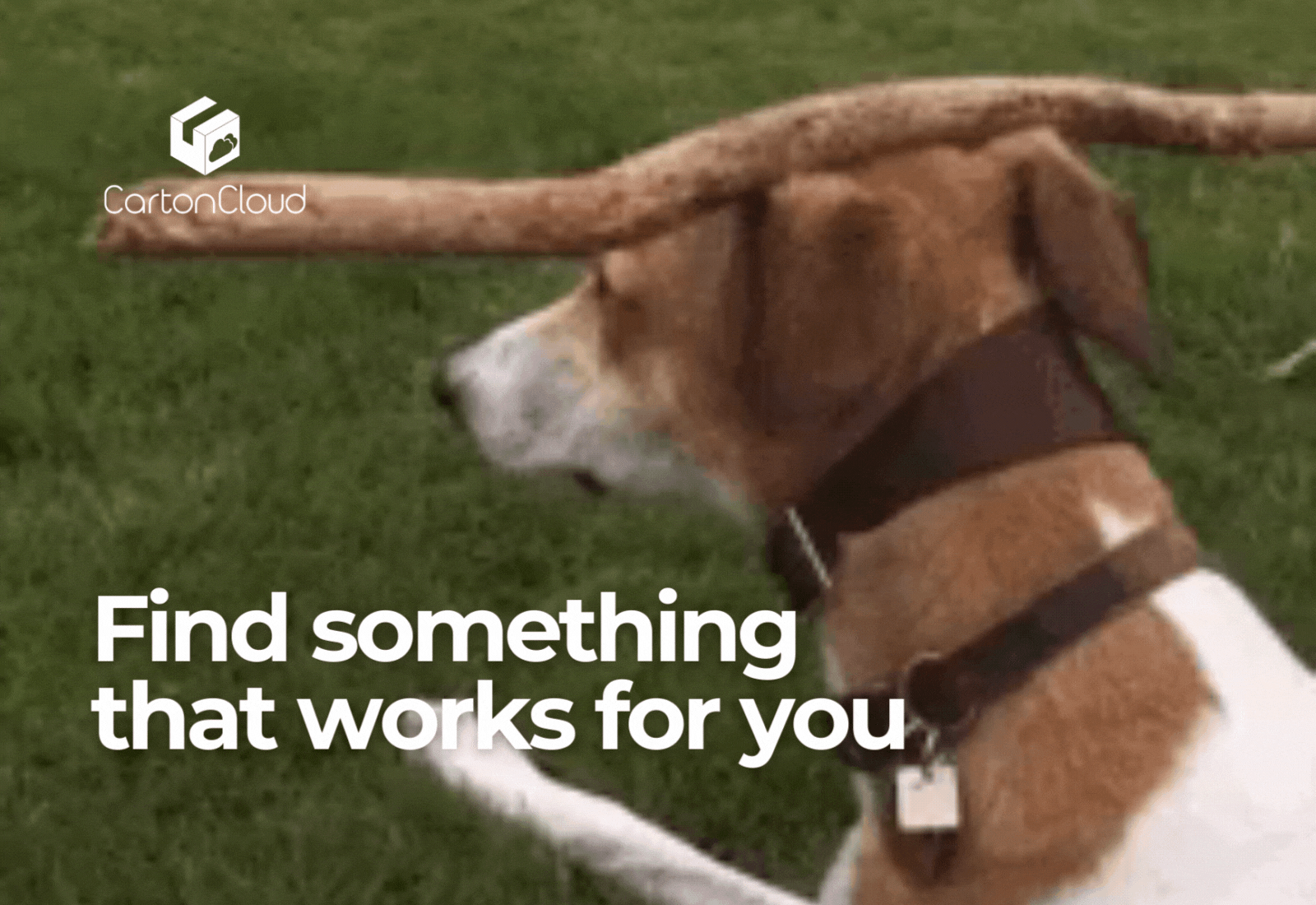 It will look different to everyone, so make sure you look within and focus on your company, and what you can do, but remember to be transparent about what your environmental practices are, and what you're achieving.

Consumers and business partners are savvy enough to see through any false practices, and anyway— trying to pass off sustainable tactics that aren't actually helping your business is wasting more energy than it's worth.

You'll get more value to your business and toward your company's sustainable goals when you take the steps that are right for you.
Another great opportunity to start change in your business is to look to your wider community. Ask yourself what you can do to support the work others are doing, or to make positive partnerships for your business.

This might be partnering with a sustainable energy supplier, using sustainable or recycled packaging, starting a recycling program at your depot or warehouse to reduce waste — or donating to an environmental protection group to support their work.
The key take-away is to start now. Make the changes you can today, and start looking to what your goals are for the future. Happy Earth Day 2023!
Thanks for sticking with us through the puns!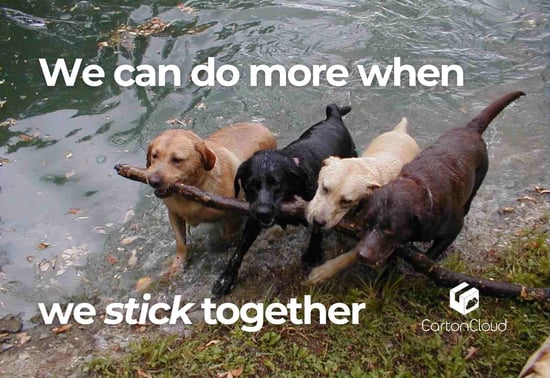 CartonCloud, Australia's best warehouse management software, it's logistics software made by logistics people. With the development of CartonCloud, the aim was to build a warehouse management system with a transport management system integrated, whilst focusing on automating administration processes, accounting tasks to speed up cash-flow and create total transparency for customers while making it really easy-to-use.