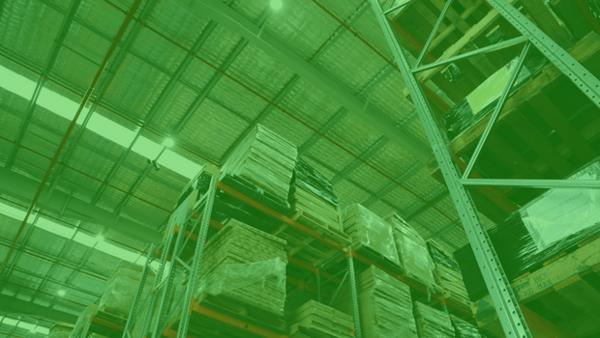 As supply chains are becoming more transparent and accountable, more and more consumers are expecting greener practices from the companies they buy from. Many consumers are also being prepared to switch brands or products for more environmentally friendly options, making greener warehousing and logistics providers more attractive to brands wishing to provide carbon offset or 'greener' products.
The good news is, you can start taking steps today to track and reduce your carbon footprint. With a cloud-based system like CartonCloud, you can optimize routes, boost accuracy, and simplify various other workflows to make them more efficient, using fewer resources.
We've gathered three simple steps to reduce waste, for greener warehousing and logistics.
1. Reduce mistakes and minimize waste
One key step is to ensure you're automating data capture. Removing manual data entry can save you days worth of admin hours, which can be used across other areas of the business — while also boosting data accuracy and tracking at the same time.
By simply using barcode scanning and integrations for online ordering can boost accuracy and eliminate mistakes, saving you time and money.
With CartonCloud's barcode scan through the mobile app, you can use barcodes to identify locations, orders and inventory, for more accurate put away, pick and pack, and item lookup direct from your mobile device.
Increasing inventory and order-picking accuracy means you will have fewer mis-picks, reduce the chance of a lost order or item, and you can easily track your inventory and orders at each step.
Did you know, in 2022 alone, there were over 3.2m warehouse orders processed through CartonCloud's system, by over 3,200 warehouse staff using the app — and over 4.1m transport jobs delivered by over 23,000 drivers using our drivers app.
Try the CartonCloud mobile app for free in demo mode (available for iPhone and Android) and see for yourself!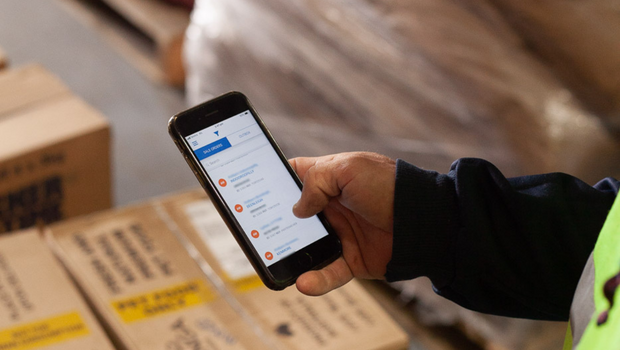 2. Share the value with your customers
Many consumers are putting their purchasing power behind greener practices. According to an IBM Research Insights report, 57% of consumers are willing to change their eCommerce purchasing habits to help reduce their environmental impact.
The value of proving greener practices is a powerful motivation for consumers and brands alike, meaning companies wishing to provide transparency on their own environmental practices.
As an industry, we can help to educate customers on the impact of their purchasing behavior as well— helping to remove barriers for consumers, including transparent pricing and optional carbon offsetting payments.
For e-commerce 3PLs, there are many ways you can increase e-commerce fulfillment efficiency and implement more sustainable options for your end customers.
Encourage thoughtful and purposeful purchasing, to only purchase what they need, rather than purchasing many items with the aim to return what is unwanted;
Offer greener, slower delivery, with optimized delivery routes for lower emissions, to give consumers the power to choose more sustainable practices;
Offer green vehicle delivery, or to carbon offset the delivery of their purchase with an affordable delivery surcharge.
3. Optimize last-mile delivery
Shortening supply chains has a huge impact on the fuel and resources required. Depending on the goods you store and ship, this may be done by using multiple warehouses, offering cross docking for localized hub and spoke transportation models, and optimizing delivery runs for faster or more economical routes.
Multiple warehouses to store goods closer to the end delivery address, for faster last-mile shipping, and shorter supply chains. CartonCloud's WMS gives you the ability to manage

multiple warehouses

from one, easy-to-use platform.

Cross-docking

allows you to scan and accept incoming stock into a temporary holding area, where it can be sorted and allocated for dispatch within a short timeframe. This means you can use a staging area in the dispatch bay to accept and temporarily hold stock that can be sorted to more efficient delivery runs.

Optimizing

driver routes

gives you the ability to control more of your transportation; allowing drivers to select a start/finish location that best suits them, deliver based on transport zones, the fastest or shortest route, or optimize based on other factors.
Building greener supply chains together
Change can be hard, and it can be tricky to know where to start! However there are many actions you can take now, and for the future to embark on greener logistics practices, and optimize your operations at the same time!
Want to know more?
Our team are logistics people too, we understand your business and the industry, and it's our mission to help small and medium-sized logistics companies to succeed and grow their businesses sustainably.
If you want to know more about capturing data and optimizing operations with our cloud-based warehouse and transport software, reach out to our friendly team today for a free demo of our software.