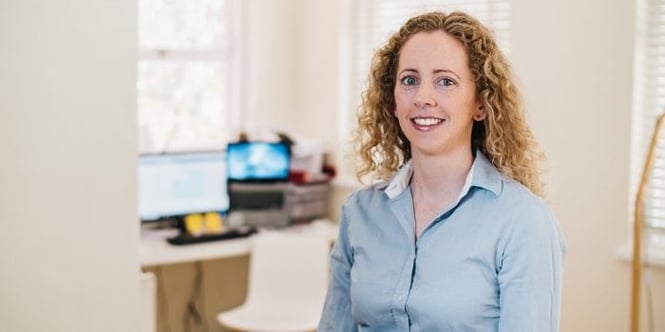 Emily Harris, Founder - Motus Transport
There was a time when Motus Transport founder Emily Harris would find herself wading through invoices at 11.00pm at night wondering if it was all worth it.
"It was a nightmare," she said. "I would be sorting through consignment notes, PODs, purchase orders and notes scribbled everywhere just to send an invoice to a client. Even after all that work, it would often be wrong."
After adopting CartonCloud's industry-leading warehouse and transport management software, the Sydney-based craft beer specialist hasn't looked back with less work and more revenue.
"The automated invoicing function is an absolute godsend for us. We don't miss any charges or fees so our revenue goes up, and it all happens automatically so I don't have to spend hours sorting through everything."
"As soon as we turned it on we saw a nice little uptick in revenue just from making sure we were charging for everything. CartonCloud paid for itself in no time just from the extra billings we had."
Motus Transport specialises in cold storage warehousing and distribution of craft beer in New South Wales but is part of a larger national network of beer specialists.
Motus has grown rapidly since it was established in 2016 by Andy and Emily Harris. The company now has more than 100 independent craft brewers on the books and operates a fleet of more than 20 vehicles and state of the art warehousing facilities at Botany.
The company has extended its footprint from its home in Sydney to include Newcastle /Central Coast, Canberra, Wollongong/ Southern Highlands, Maitland, the Blue Mountains and Coffs Harbour.
Emily attributed much of the company's growth to a deep understanding of the craft brewing industry and its "keg today, store tomorrow" logistics requirements.
"Brewers are passionate about their craft and the industry and know that speed to market has a huge impact on the customer experience… freshness matters in this industry, so logistics matters," she said.
These specialist requirements also means the company sometimes needs to make adhoc changes to invoices to reflect unexpected work, something that CartonCloud makes particularly easy.
"While the system is heavily automated, we can back charge all the adhoc stuff manually without too much trouble," Emily said.
"I can't even begin to explain how life-changing it was to change over. I used to panic every time a customer called to query a charge; now we can identify it quickly with full transparency, which the clients really love."
CartonCloud, which is based at Burleigh Heads on the Gold Coast, was created by CEO Vincent Fletcher and business partner Nic Comrie. It helps warehouse and logistics businesses to streamline their operations by automating and mobilising a range of processes that have traditionally been done using paper-based systems.
The cloud-based software can save businesses hundreds of hours of time and countless resources by automating data entry, streamlining warehouse picking and packing processes and managing delivery and invoicing.
The company processes around 500,000 deliveries each month, and invoices over $50 million dollars of freight each month. It recently signed up its 250th customer and has added more than 50 new customers since the start of the year and used widely throughout the craft brewing transport industry.
Emily said the CartonCloud platform allowed the company to scale quickly while focusing on the quality and reliability of service, rather than paperwork.
"There is no way our business would be where it is today without CartonCloud, there is no way we could process 2,000 consignments per week with three people if we didn't have access to the workflow and automation that underpins CartonCloud," she said.
CartonCloud is logistics software made by logistics people. CartonCloud is an integrated warehouse management system and transport management system. It was developed specifically to focus on automating administration processes and accounting tasks to speed up cash-flow and create total transparency for customers while making it really easy-to-use.
To learn more about CartonCloud's automated invoicing visit our Knowledge Base article here