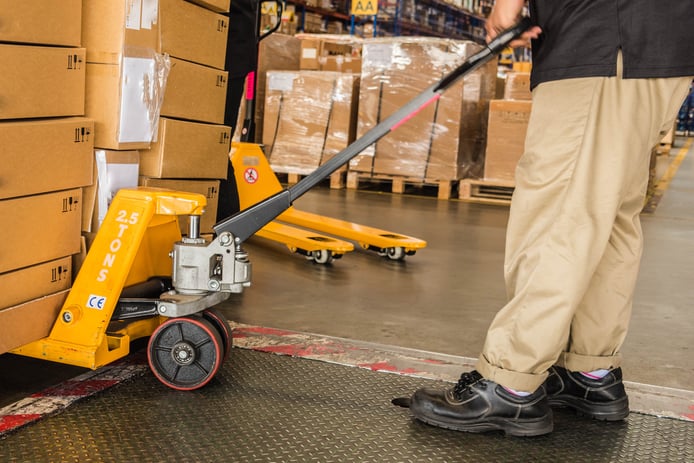 How a warehouse management system can take your efficiency to a whole new level.
The efficiency of a supply chain can all depend on how a warehouse manages stock or inventory.
Supply chains have been tested over the last year with the pandemic supercharging the e-commerce industry and causing a surge in demand on logistics services.
Efficient warehouse management ensures businesses can keep up with the rapid changes through proper stocking, good supply chain visibility and high customer satisfaction.
When warehouses aren't managed efficiently, the supply chain can be impacted by excess stock, failure to meet demand or spoilage. These all affect the bottom line of businesses across the supply chain.
There are some key areas warehouse operators can explore to improve efficiency and get their business running like clockwork.
Review Warehouse Layout: It sounds simple, but it's crucial. The layout plays an important role in the management of inventory. Ensure the warehouse space is laid logically and encourages effective workflow.
Consider Automation: It's a big investment, but make an exhaustive list of manual processes that could be automated. The technology is advancing rapidly and seeks to make warehouses effective and fast.
Explore Warehouse Management Systems: Integrating warehouse management software can remove a lot of manual processes, free up capacity, create efficiencies and drive increased revenue.
Automated Invoicing: Save you or your administration team hours of repetitive work by automating rate calculations and invoicing. This means you can invoice faster and get paid faster.


Wave Picking: The process of wave picking describes grabbing stock for multiple orders at once when entering the warehouse rather than grabbing stock for only one order. CartonCloud allows you to wave up to 100 different orders at one time, with the system aggregating all the quantities
Mobile Scan Pick / Pack: Scan-pick products with you on Android and iOS, which guarantees the correct stock leaves the warehouse while providing clients with a real-time view of order progress and stock levels.
Automate Data Entry: CartonCloud removes data-entry processing by reading your existing data directly from email attachments, FTP and API. It can also integrate with many systems including Shopify, Xero, SAP and MYOB.
Integrated WMS and TMS: CartonCloud has both a warehouse management system and a transport management system meaning you save time communicating between warehouse and transport staff.


Why choose CartonCloud for warehouse management
CartonCloud is an easy-to-use 3PL transport management system and warehouse management system. It was built to enable logistics businesses to do more with less and run like clockwork.
Our software will help you increase productivity, exceed customer expectations and improve your bottom line.
If you're wondering what the best management system is for your warehouse operation, get in touch with the CartonCloud team today for a free demo.