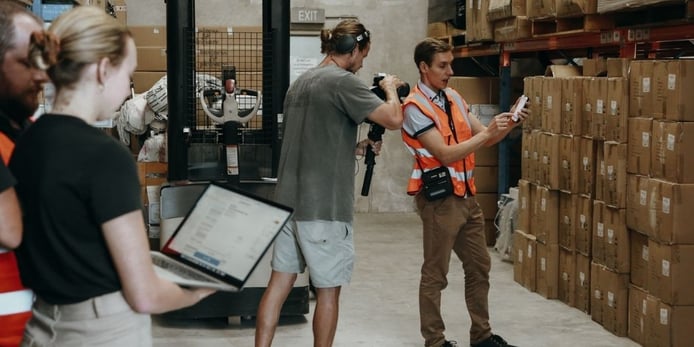 It's been an incredible year of growth and change for the logistics industry.
Building on last year's boom resulting from the pandemic, we have seen demand continue to grow. The shift in e-commerce shopping and delivery expectations triggered by the pandemic has anything but slowed, with new cultures emerging around home deliveries for produce and consumer goods. This boom comes alongside global supply chain interruptions leading to decentralised warehousing, and the introduction of the National Freight Data Registry highlighting the need for cloud-based data and record keeping.
We are proud to be a part of an industry that, through it all, has made sure orders are filled, trucks are on the road, and communities are stocked. As the year draws to a close, we've reviewed what 2021 meant for CartonCloud and our customers.
Our customers have gone from strength to strength
This year we grew from 18,000 users to 25,000; with over 3 million consignments and 2 million sales orders processed through CartonCloud.
Our support team responded to over 4,900 support requests and over 729 integration build requests. We also increased our output of how-to videos, customer stories and industry insider tips, and our users watched over 2,200 hours of our YouTube videos (doubling that of last year!)
We've strengthened our data-led approach
We launched the CartonCloud Logistics Index, tracking industry sentiment across each quarter, to provide free, actional data and insights to logistics businesses. With each quarterly survey, we explored economic outlook, growth optimism and hiring potential, while gathering insights on industry trends and topics such as environmental practices, data collection and analysis, activities for increasing capacity and planned actions for business development. The 2021 Q4 survey is open now, accepting responses from members of the logistics industry from all operations and roles. Have you completed the survey yet? It only takes a minute, and the data collected is shared with industry members and publications to support future planning and sector growth.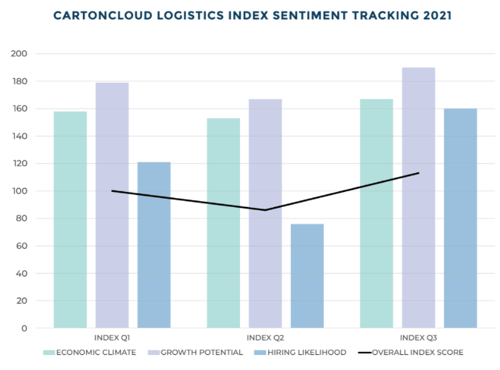 We used your feedback to make CartonCloud updates and enhancements
We also made a number of significant product updates to our system, including API Clients, allowing all our customer customers to set up their own integrations with CartonCloud.
Our Mobile App development was in full swing this year as well, including significant developments including the Scan Move 2.0, allowing WMS users to track stock movement with ease and greater accuracy. A huge thank you to all of our customers who submitted their update requests through our ideas portal, as many of our updates and developments came from your requests.
While there are far too many updates and enhancements to list them all, here are a few of the highlights delivered in 2021:
2021 Product Updates
We're here to make your life easier. Which means these constant product updates and enhancements are made with minimal disruption to the way you work. If you notice nothing, it means we're doing our part right! Behind the scenes, our infrastructure team has been working tirelessly to improve the stability of our applications, and we're happy to report in 2021 we achieved 99.99% uptime, with the only downtime being for scheduled system maintenance and minor outages.
It's been a massive year for everyone, with global, local and community changes that have impacted the way we work and live. It's also been a year of growth and achievements for our customers and we're so proud to be supporting you in growth and development.
Thank you for a wonderful year, and wishing you a safe and happy holiday season.
To all of our customers, end-users, employees, industry partners, and families, from all of us here at CartonCloud, thank you for another incredible year.
May you all have a safe holiday season and a prosperous and healthy 2022!