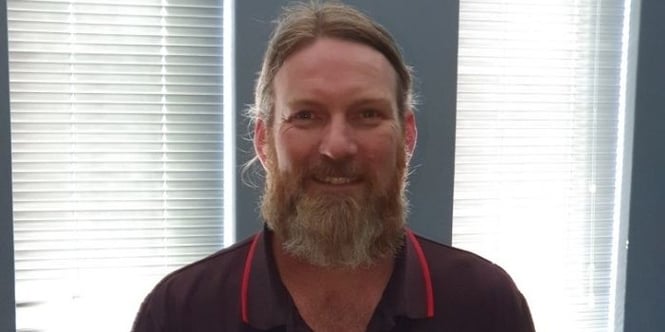 Operations Manager, Matt Greaves - Parton Logistics.
Perth-based Parton Logistics has successfully implemented CartonCloud into its 3PL business and is being substantially rewarded in terms of efficiency, customer visibility and satisfaction, and being able to do away with previous manual systems.
Parton handles a lot of different products for its clients, ranging from motorcycles, fertilizer, coffee, bedding and linen, through to light and heavy industrial products. It also has a separate dangerous goods distribution division.
Operations Manager Matt Greaves said the company will take on any logistics requirements for clients, with its own trucks and vans covering the Perth area.
"Our growing operation is more about picking, packing and then delivering utilising our fleet of vehicles, rather than pure storage," he said. "We'll work with all product types including food processors. Our clients' needs are quite diverse in terms of what information is required to be shared and produced, so a comprehensive system that integrated both warehouse and transport management was vital."
CartonCloud's dedicated customer support vital
Matt has been responsible for the integration of CartonCloud across the business in the last two-and-a-half years and says it wouldn't have been possible without the close local support received from CartonCloud.
"There was a lot to take in at the start," Matt said. "But the quick response from the company with our queries was very important. We relied a lot on the built-in knowledge base and found that it was updated very quickly, so it became a live source of how to do things for our operators and essential during the onboarding process. CartonCloud's support staff have been very responsive and escalating our needs to their local developers where needed as our specific requirements can be quite complex."
Matt said that the business was too reliant on manual spreadsheets in the past and the know-how from just one or two people, which wasn't fair on them or the rest of the team. It was essential that Parton Logistics implemented a proper warehouse management system that was cost efficient and able to be used by all staff no matter their level of experience.
"I came across CartonCloud and it immediately ticked all the boxes," Matt said. "It was perfectly suited to a 3PL operation like ours. The pricing was very competitive and we knew exactly what our system costs would be with included support hours in the fee.
"We were so delighted that CartonCloud is a local operation with local developers. That was a big selling point for us. I can't speak highly enough of this system."
The benefits of having a complete 3PL system able to handle 50 different customers with sometimes complex requirements are making a huge difference to the business.
One of the biggest benefits has been in terms of visibility for Parton Logistics' customers. It gives them 100 per cent full visibility on stock availability, movements, order status, and accessing online proof of deliveries. Matt said the corresponding increase in customer satisfaction has been so worth the effort.
"Being able to have warehouse management, transport management and all of our charges wrapped into the one client and on the one invoice is amazing. Other systems I've seen have these capabilities available as bolt-ons. With CartonCloud, it's all seamless and in the one system," he said.
Matt said that because of the quality implementation of CartonCloud, Parton Logistics has been able to win new business ––including a substantial new client – because they had all the reporting functions and could do everything that the client was hoping to achieve. CartonCloud provides them the full functionality that their client needs.
Next, Matt said that they will fully utilise the driver allocation feature, building run sheets and utilising the CartonCloud dashboard, which provides a complete overview of what's currently happening, and any action items in either the warehouse management system or the transport management system.
"When our senior staff are away and younger staff members are able to step in and operate the system; it's exactly where we need to be. CartonCloud is responsible for that."
Why Choose CartonCloud?
CartonCloud, Australia's best warehouse management & transport management software, logistics software made by logistics people. With the development of CartonCloud, the aim was to build a warehouse management system with a transport management system integrated, whilst focusing on automating administration processes, accounting tasks to speed up cash-flow and create total transparency for customers while making it really easy-to-use.