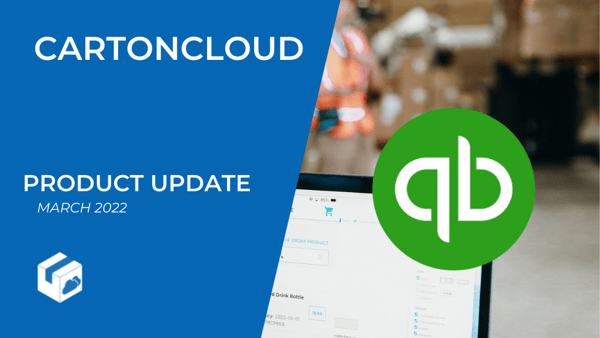 Seamlessly integrate your accounting software with CartonCloud for automatic rate calculation and invoicing. Do away with manual tasks, revenue leakage and double data entry, with CartonCloud's Quickbooks accounting integration.
CartonCloud currently offers a number of out-of the box integrations for seamless invoice processing with popular accounting software including MYOB, Xero, Reckon — and now QuickBooks Online!
QuickBooks is a widely used accounting platform allowing SME businesses to manage their finance with ease, making it an ideal integration for CartonCloud's WMS and TMS software for SMEs.
Automated accounting just got easier
In CartonCloud, rates are automatically calculated when jobs are completed to generate invoices, which can then be pushed to your accounting application and sent to your customers through an automated workflow.
With the Quickbooks x CartonCloud accounting integration, you have complete visibility to view invoice status and payments from within CartonCloud, while simplifying customer communications regarding invoices.
Do it all, from one place
Once sales orders and consignments are recorded as complete within CartonCloud, the system will automatically calculate your rates to generate an invoice which can be sent directly from CartonCloud (with the Quickbooks PDF and CartonCloud invoice summary sent together), while updating your invoice data and status in Quickbooks.
Link Quickbooks with CartonCloud for an integrated accounting workflow, to save you time, improve data accuracy and operational efficiency.
Do more, with CartonCloud integrations
Remove the burden of manual data entry and invoicing. Reduce admin overheads and save time spent calculating rates, collecting paperwork and invoicing jobs. With CartonCloud integrations, you can pass all the hard work over to CartonCloud and let the invoicing process happen automatically in the background.
Want to know more?
For more information on the QuickBooks integration visit the CartonCloud Knowledge Base or contact the team today.