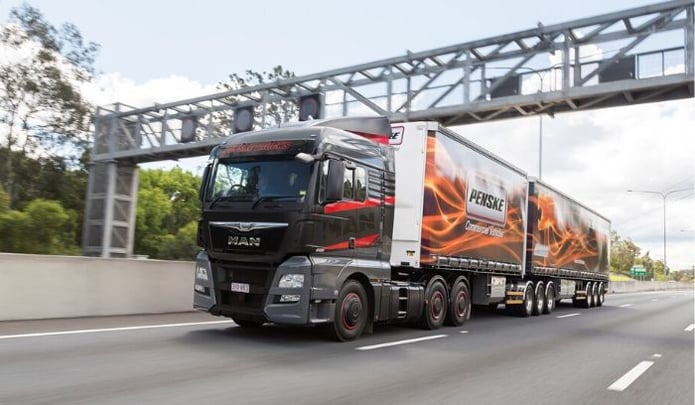 The rapid improvement of trucking software in Australia over the last few years means that we've got little excuse not to embrace it, especially with its many benefits.
Since drivers just don't want to be answering calls regarding their whereabouts every 20 minutes, even if they have a bluetooth kit fitted in the cab.
In today's post, we're going to look at the benefits that trucking software can have for your company.
1. Better pickup allocation
Once the daily deliveries have been completed, drivers typically call up for last-minute afternoon pickups that haven't already been allocated on a run-sheet.
However, with a fleet tracking management system, you can spot drivers as they're down to their last few deliveries. This means that they can potentially pick up loads without later back-tracking.
Pair this with a consignment management platform like CartonCloud and you won't even need to pick up the phone, as consignments can be sent straight to a mobile phone with the app installed.
2. Weekly, monthly or annual reports
By using trucking software, you're able to capture the data on the spot where you can see weekly, monthly or annual reports. Your KPIs will therefore be very accurate since the data input required by an individual is removed, thereby also saving you time.
With these reports, you can also see seasonal variations and opportunities to either scale back schedules, or on the flip side, add extra trucks to particular delivery zone without merely guessing.
3. Drivers are kept honest
While many drivers are reliable and do the right thing, we know there are a small percentage that don't. Whether it's stolen freight, having a longer than needed lunch break or even driving home to put the washing on - drivers that are dishonest simply cost us money and time.
With truck tracking software, you're able to pin-point their exact location, an estimate of their current speed, waiting times at delivery docks and trends over time. That is, you can also compare drivers on the same runs to see who genuinely is the fastest, while of course also being safe.
4. Enhances customer service
Many transport companies totally overlook this benefit, but it certainly exists. Your customers will be much more happier when you track your own vehicles in the field. Plus the software can allow them to sign digital POD dockets.
Instead of you needing to call drivers on their whereabouts, you can see where they will be in real time and the estimated time to the customer's premises. You can even let some of your customers see where your drivers are through an online portal.
5. Helps with training
Another overlooked benefit is the training aspect. If a driver is lost on route, you can simply login in and provide them directions over the phone.
Paired with the daily reports, you can show new-starters at the end of a shift easier routes in which to get pickups and deliveries done. Compare this to no tracking, and you might otherwise have a driver taking a longer than needed delivery route for years.
In summary
There are still further benefits beyond this, including theft prevention and the assistance in fatigue management and prevention. That said - we hope we've opened your eyes to some not-so-obvious towards using trucking software in your business.
CartonCloud has a lot of these features plus a whole lot more. Best part - we've got the industry experience to match. Get in touch with us today for a free demo.