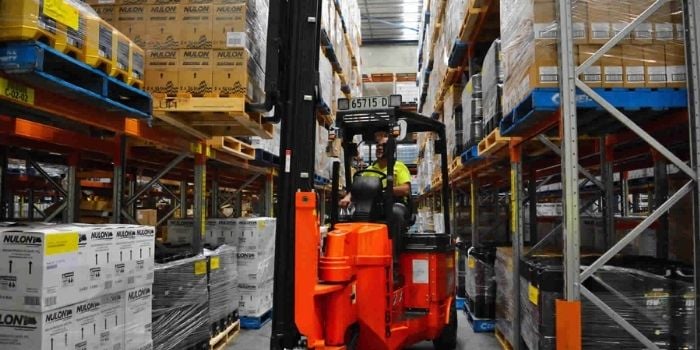 Everyone in logistics knows an efficient warehouse will keep customers satisfied and drive profitability. What is less known is the damage an inefficient warehouse can do.
At CartonCloud we get a lot of businesses coming to us to help solve seemingly intractable problems that may have built up over many years but are now causing damage. To help keep on the right track we compiled a list of the five biggest warehouse management failures and how CartonCloud's warehouse management system can help you avoid them.
1.
Relying on manual data entry

Holding on to inefficient, paper-based processes that are prone to loss and error is a common mistake made by many warehouse operators. Manual records can be easily lost or destroyed and manual entry of data is one of the biggest sources of errors.

CartonCloud removes the entire data-entry process by reading your existing data directly from email attachments, FTP, API, and/or integrations to systems such as Shopify, Xero, SAP, MYOB, and many others.

CartonCloud offers simple to set up electronic data interchange software that makes automatic data entry easy. Data entry tasks that previously may have taken hours can be completed in minutes.
2.
Incorrect Orders Picked

Picking the wrong orders is costly in terms of time, money and having unsatisfied customers. Stock items can be similar in look and name. Incorrectly picking the wrong items will impact on your workflow, returns, and ultimately, reputation.

CartonCloud is a fully-featured third-party logistics (3PL) warehouse management system (WMS). The Android and iOS apps allow you to scan-pick products ensuring the correct stock leaves the warehouse while providing clients with a real-time view of order progress, stock levels, and much more.

Using mobile bar scanning from a device as simple as a mobile phone will confirm that you're picking the right product every time. The key benefit is a 100 percent confirmation that you are picking the right product.
3.
No Transport integration

Most warehouse operations also are reliant on a transport management system, and for operational efficiency, the two should be linked. Not having these two vital functions linked can result in delivery inefficiencies and errors, a lack of control over your network, customer issues, and increased costs.

CartonCloud is also a fully-featured 3PL transport management system (TMS). You can configure rules for automated sorting of jobs and use the route optimisation function to maximise driver efficiency on the road. You can also see real-time updates of driver progress and track their location.

Allocating consignments to drivers is critical in any company relying on transportation and being able to allocate quickly and accurately is what makes a good (TMS) Transport Management System.
4.
Lost paperwork

Losing paperwork is another of the five biggest warehouse management failures. Delivery systems have traditionally relied on paper - lots of it. This important paperwork including proof of delivery has been prone to be lost.

Electronic proof of delivery (ePOD) is a more efficient way of recording deliveries accurately. CartonCloud has the electronic proof of delivery function built in to the iPhone and Android apps, and it's all tied in to the software.

Once the signature is captured it is then automatically sent to the cloud and saved, so the admin team can process it quickly and efficiently, with no more missed invoicing. When a driver is out in the field they can also take photos of the product at the point of delivery, record the signature of the receiver, as well as any other information required about the delivery.
5.
Slow Invoicing

Slow invoicing for completed deliveries will acutely impact on the life blood of any small and medium-sized business – cash flow.

CartonCloud will store negotiated rates into your rate cards. Every time a job is completed the software will use the logic to automatically calculate the rate.

When invoicing time comes around CartonCloud will automatically create and send invoices for you from your accounting app, with full integration with both Xero and MYOB. Automating invoicing is one of the best ways to seriously improve your cash flow.
Why Choose CartonCloud?
Using CartonCloud's warehouse management system will help you avoid these five biggest warehouse management failures, streamline your day-to-day operations and maximise your profitability.
CartonCloud, it's logistics software made by logistics people. CartonCloud is an integrated warehouse management system and transport management system. It was developed specifically to focus on automating administration processes and accounting tasks to speed up cash-flow and create total transparency for customers while making it really easy-to-use.